Credit cards vs. debit cards: What's the difference?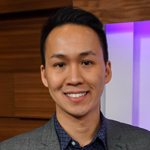 Tuesday, October 10th, 2023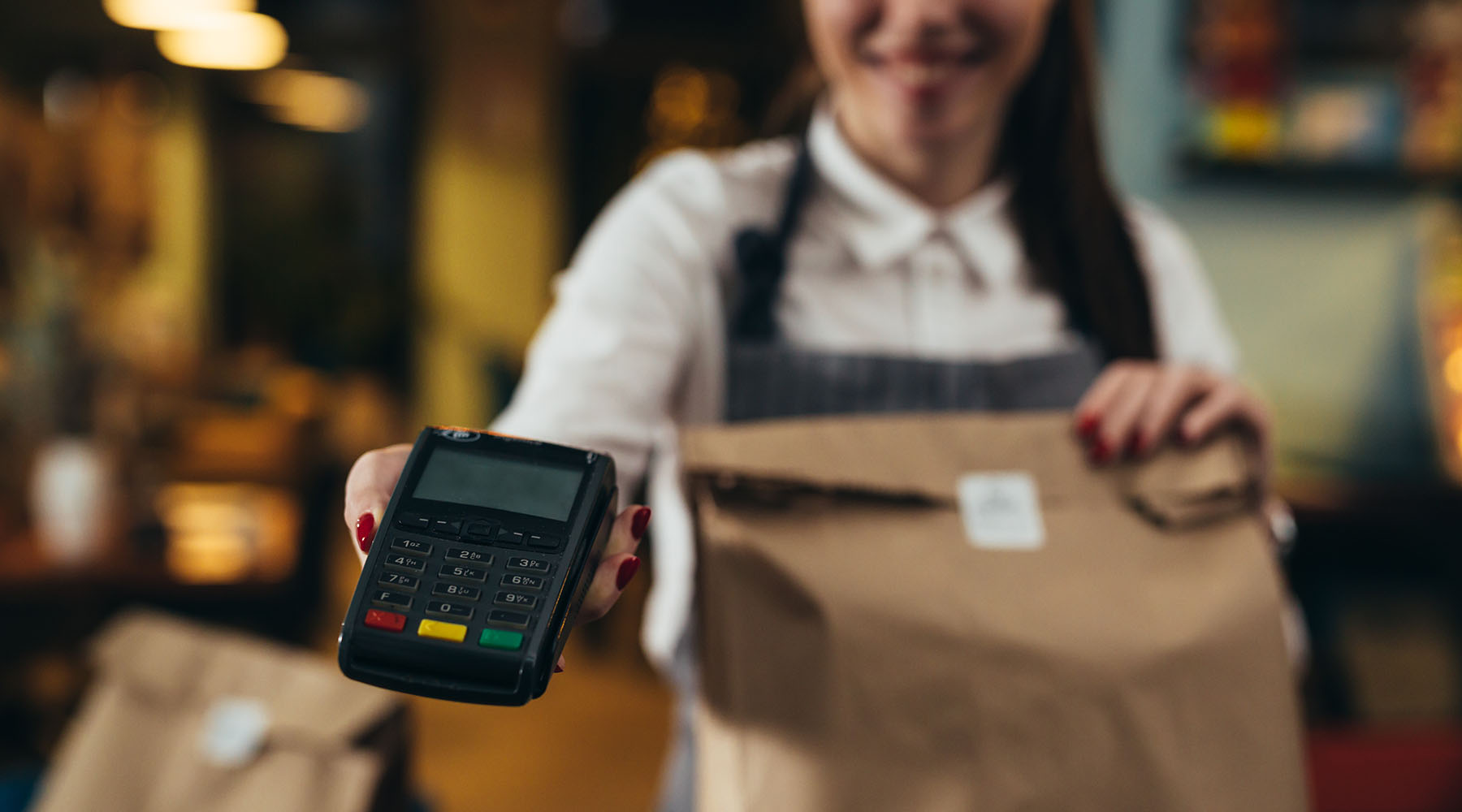 Credit cards and debit cards are two of the most common payment forms. They're convenient since you don't need to carry cash, and most merchants will typically accept one or both. Even though the two cards are similar, there are quite a few differences. Knowing how each card works can impact your purchasing decisions and how you manage your finances.
Key features and functionality
Credit and debit cards allow you to pay for in-store and online purchases. You can even connect some cards to your mobile wallet to make contactless digital payments. Different payment options are great, but you should learn when to use which card to maximize its usefulness.
How credit cards work
Think of each purchase you make on your credit card as a small loan. You borrow money from your credit card provider whenever you purchase with your credit card. No interest charges will apply if you pay the entire balance at the end of your billing cycle. However, if you pay anything less than the whole amount, you'll be charged interest from the time of the purchase.
Since credit cards are a form of credit, you must apply for one from a financial institution. If approved, you'll be assigned a spending limit and issued a card.
How debit cards work
When paying with your debit card, you use money directly from your bank account. Since you're only spending money in your account, there are no bills or interest charges at the end of each month — though there may be transaction fees and other fees associated with the account. Your limit would be based on the amount in your account or any daily spending limits you or your financial institution set up.
Most banks automatically provide you with a debit card when you open a bank account. In most cases, you can attach two accounts to your debit card, such as a chequing and savings account. It's worth noting that some online-only banks do not offer debit cards — but one is included with Tangerine's No-Fee Daily Chequing Account.
Similarities and differences between the two
Payment network. Credit cards in Canada use Visa, Mastercard, and American Express as payment networks. Debit cards use Visa and Mastercard. As long as the merchant accepts the payment network that your card uses, you'll be able to make purchases.
Financial institution. Consumers can apply for a credit card at a financial institution even if they don't do their day-to-day banking with them. Debit cards are only available if you have a bank account with a bank or credit union.
Earn rate. Many credit cards allow you to earn points or cash back on every purchase. You're essentially being rewarded for using your credit card. With debit cards, most offer no rewards for your spending.
Annual fee. Debit cards generally do not charge an annual fee. Some credit cards (including Tangerine's) have no annual fee while others do. Often, a higher annual fee can mean the card includes more benefits.
Eligibility. Debit cards are available to most people who have a chequing account. To get approved for a credit card, you need a sufficient credit score as well as a minimum income requirement.
How prepaid cards work
Prepaid cards, sometimes called hybrid or prepaid credit cards, are another option (although they are not offered by Tangerine). With prepaid cards, you can load funds onto a card that's associated with one of the credit card networks (Visa, Mastercard and American Express). Once the money is on your card, you can spend it at any merchant that accepts payment from the associated prepaid network. These cards are very similar to debit cards. They're popular because they're not tied directly to your bank account and essentially combine some of the key features of credit and debit cards.
Financial implications
Even though both credit and debit cards allow you to make purchases, they have different financial implications. Depending on your goals, spending habits and preferences, you may want to choose one over the other.
Advantages of using credit cards
Different cards may offer different kinds of benefits. Since dozens of credit cards are available, finding a card with the perks you want is not hard.
Rewards
Without a doubt, the most significant advantage of using credit cards is access to rewards. Many credit cards allow you to earn cash back, travel points or loyalty points. And you may earn more rewards when spending on specific merchant categories — for example, groceries, gas or recurring bills. This is the case with Tangerine's World Mastercard and Money-Back Credit Card.
Perks
The perks of credit cards are often worth more than the annual fee you're paying, if you pay a fee. Some standard credit card perks include:
Travel insurance. Get covered for medical expenses and trip delays when travelling.
Airport lounge access. Enjoy food and drinks at lounges located inside airports worldwide.
Mobile device insurance. If your smartphone or tablet is lost, stolen, or damaged, you could get some money back.
Free checked bags. Some co-branded airline credit cards give you your first checked bag free for being a cardholder.
Roadside assistance. Drive with peace of mind knowing you have access to a roadside assistance plan.
Once you know the perks you're interested in, you can use this info to pick the right rewards credit card.
Building credit history
Since credit cards are a form of credit, you'll build your credit history/score by having an active account. This is relevant since lenders use your credit score as one criterion to determine how creditworthy you are. The higher your credit score, the better your chance of being approved.
Purchase protection
With many credit cards, when you make a purchase and charge the total amount to your card, you get the following protection:
Purchase protection. You're protected from loss, theft and damage (usually for 90 days).
Extended warranty. This will double your manufacturer's warranty (usually up to one additional year).
Advantages of using debit cards
Debit cards generally lack most consumer perks. But debit is more useful if you're looking to manage your finances, since you can only access your own money to spend.
Avoiding debt and interest charges
When using debit, you can only access funds in your bank account. That helps you avoid debt and interest charges.
Budgeting and spending control
When you use credit cards, keeping track of your spending might be challenging, since you're using borrowed money, and you might not realize how much you've spent until you look at your monthly statement. However, with debit, you're using money that's in your account. When you see money going out of your bank, it might encourage you to reduce your spending.
Access to ABMs for cash withdrawals
Debit cards give you access to cash when you need it. You can avoid one-time ABM charges by going to an ABM that belongs to your bank. (Tangerine Clients get free access to ABMs on the Scotiabank network.)
Getting money from ABMs with a credit card is possible, but it will be a cash advance with substantial (immediate) interest charges.
Factors to consider in decision making
Credit and debit cards are helpful in many situations, and you don't have to choose one over the other. That said, consider the following factors when making a decision:
Personal financial goals and priorities. The rewards and perks that come with credit cards can have real value and be useful in many situations.
Spending habits and self-discipline. If you're worried about making wise financial decisions, using debit may be better since it's easier to avoid debt.
Credit history and creditworthiness. Having a good credit score is essential if you ever want to get a loan in the future. Credit cards are one of the best ways to establish your credit history.
Costs and fees associated with each card type. Debit cards usually have no annual fee, and it's easier to avoid interest charges. Credit cards may have an annual fee and interest charges when you don't pay the entire monthly balance. Both types of card may have additional costs, such as foreign transaction fees for overseas use.
Security and fraud protection
Both debit and credit cards have built-in security and fraud protection. Some of the measures they have in place to protect you include:
Chip and PIN. Credit and debit cards in Canada have a chip and personal identification number (PIN). In most cases, when making purchases, you need to insert your card and enter your PIN to complete the transaction — although contactless payment is common these days, allowing you to simply tap your debit or credit card for purchases.
Card code verification. When making purchases online, merchants will ask for the card code verification (CCV) on the front or back of your card. This ensures you have the card in hand.
Security monitoring. Most financial institutions will have security measures to detect fraudulent activity in their backend. You will be alerted if any suspicious transactions are made.
Liability protection for fraudulent transactions
Both debit and credit cards have liability protection in the event a transaction is made without your permission. That said, you need to take reasonable steps to ensure your information is safe, such as not sharing your PIN and reporting any lost or stolen cards as soon as possible.
Even if you didn't make the fraudulent purchase, you may still be responsible for a maximum amount. For credit cards, the maximum is $50 or the amount set in your credit card agreement. With a debit card, the maximum is typically your withdrawal limit.
Credit cards also have a chargeback option. This is where a consumer can ask their credit card provider to reverse a transaction if the item they purchased doesn't arrive or isn't as described. You'd only initiate a chargeback if the merchant refuses to issue a refund.
Practical tips for smart card usage
Whether you're using a credit or debit card, you want to be smart about spending your money and protecting yourself from fraud. Here are some practical tips for smart card usage:
Be responsible with your credit card use. With credit cards, you're borrowing money. That means there's always a chance that you could overspend. If you're worried about your spending habits, you could ask your credit card provider to lower your limit.
Pay your bills on time. You'll see a minimum payment requirement and due date whenever your credit card statement arrives. Although that minimum amount is all you're required to pay, you're better off paying off the entire balance each month on time to avoid charges.
Manage your credit utilization. Your credit utilization ratio is how much credit you use relative to how much total credit you can access. For example, if you regularly charge $1,000 to your card and have a credit limit of $5,000, your credit utilization ratio is 20%. Generally, you want to keep your utilization ratio below 30%.
Monitor your statements and transactions. Both debit and credit transactions can be monitored through your online account. Some banks will even allow you to receive push notifications for every purchase. Monitor your transactions so you can spot and report fraud quickly.
Manage your debit card to avoid fees. If your bank account charges a fee for exceeding a maximum number of monthly transactions, you'll want to make sure you keep track of your transactions or use an account with no such fee.
Monitor your account balances. While monitoring your credit card transactions, paying attention to your current balance is also a good idea. You only want to spend what you can pay back. With debit, you'll also want to ensure you're not overspending your cash on hand.
Protect your PIN and card information. To give yourself some extra protection always cover your PIN when entering it, and don't use the same PIN for your debit and credit cards. You should also only use your credit and debit cards at secure terminals.
Be cautious with online transactions. When shopping online, check if the site is secure (look for the lock symbol in the address bar). You should also be suspicious if the prices are much lower than everywhere else, as it could be a fraudulent website.
Beware of scams. There are many online and text message scams where fraudsters attempt to get your banking or credit card information. Stay updated with current scams so you don't become a victim.
Final thoughts
Credit and debit cards can be used for payments, but knowing the details will help you decide which is better for your day-to-day use. Credit cards offer benefits and perks and are great for people who aren't worried about overspending and always pay their bills on time. If you don't like debt and prefer to use money that's in your account, a debit card may be the way to go.
Remember, you don't need to choose to use one type of card exclusively. It's pretty common for people to use both. A credit card is essential, even if you barely use it, since it'll help you build your credit score.
This article or video (the "Content"), as applicable, is provided by independent third parties that are not affiliated with Tangerine Bank or any of its affiliates. Tangerine Bank and its affiliates neither endorse or approve nor are liable for any third party Content, or investment or financial loss arising from any use of such Content.
The Content is provided for general information and educational purposes only, is not intended to be relied upon as, or provide, personal financial, tax or investment advice and does not take into account the specific objectives, personal, financial, legal or tax situation, or particular circumstances and needs of any specific person. No information contained in the Content constitutes, or should be construed as, a recommendation, offer or solicitation by Tangerine to buy, hold or sell any security, financial product or instrument discussed therein or to follow any particular investment or financial strategy. In making your financial and investment decisions, you will consult with and rely upon your own advisors and will seek your own professional advice regarding the appropriateness of implementing strategies before taking action. Any information, data, opinions, views, advice, recommendations or other content provided by any third party are solely those of such third party and not of Tangerine Bank or its affiliates, and Tangerine Bank and its affiliates accept no liability in respect thereof and do not guarantee the accuracy or reliability of any information in the third party Content. Any information contained in the Content, including information related to interest rates, market conditions, tax rules, and other investment factors, is subject to change without notice, and neither Tangerine Bank nor its affiliates are responsible for updating this information.
Tangerine Investment Funds are managed by Tangerine Investment Management Inc. and are only available by opening an Investment Fund Account with Tangerine Investment Funds Limited. These firms are wholly owned subsidiaries of Tangerine Bank. Commissions, trailing commissions, management fees and expenses all may be associated with mutual fund investments. Please read the prospectus before investing. Mutual funds are not guaranteed, their values change frequently and past performance may not be repeated.