Partnerships
The Official Bank of the Toronto Raptors
We're proud to be the official bank of the Toronto Raptors. Through this sponsorship, we engage fans across Canadian communities with promotions and events that share our enthusiasm for basketball and its powerful ability to bring people together.
Our support extends to active involvement in the MLSE Foundation, an organization built on the belief that sport has the power to change the world. Together, we provide programs that help change lives by promoting self-esteem, teamwork and leadership. These include initiatives through MLSE Launchpad and Tangerine Community Gyms.
Check out our Hoops Hub for more info on our Raptors partnership.

The Official Bank of NBA Canada
We're thrilled to be the official bank of NBA Canada, and are bringing our best game forward through a multi-year sponsorship. Keep your eyes open for interactive events designed to generate enthusiasm and excitement for basketball fans.
The focus is on engaging communities with initiatives such as basketball clinics for young Canadians and unique opportunities through a variety of contests and promotions.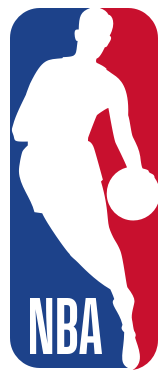 Foundational Partner of the WNBA
We're super excited to be the first foundational partner of the WNBA in Canada. This multi-year sponsorship is a natural extension of our commitment to growing and supporting women's sports and our ongoing overall investment in basketball.
Our goal is to foster an environment of success for young women athletes across Canada, encouraging them to participate in sports and raising awareness of the WNBA in Canada.
Tangerine in Partnership with Kia Nurse
Our partnership with Canadian WNBA star Kia Nurse is something we're very excited about.
Kia is our Tangerine Champion - an ambassador to help empower youth in sports through leadership, engagement and mentoring opportunities. Together with Kia, our goal is to empower young people across our communities, where sports provide a means to learn life skills, support diversity and inspire change.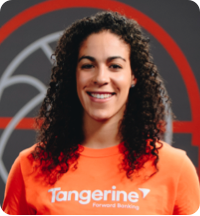 Exclusive Financial Partner of Uninterrupted Canada
We're honoured to be the sole financial sponsor of Uninterrupted Canada, featuring our exclusive collaboration on Kneading Dough Canada.
Kneading Dough Canada is a digital-first series, featuring athletic stars sharing their financial stories and insights to open and normalize discussions about finance for a new generation. We're helping to bring financial literacy into the main stream through these conversations and sharing real world perspectives on financial management.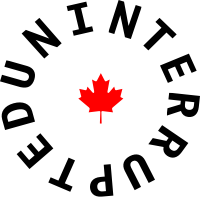 Legal Stuff
"Toronto Raptors" and associated word marks and logos are trademarks, designs and other forms of intellectual property of NBA Properties, Inc. and the Toronto Raptors and are used under licence © 2018 NBA Properties, Inc. All rights reserved.