Get to know your new Chequing Account
With no fees on your daily banking transactions and interest earned on every dollar, your Chequing Account gets your money working for you. But, there's even more to it. To make it easier for you to get the most of your Account, we've put together this handy page of all the great stuff it comes with.
When to expect your Tangerine Client Card
Your Client Card should arrive within a week of opening your Chequing Account. For security, we'll send your Card PIN separately, and you should get it a few days after you receive your Card.
Once you activate your Card and set up a new PIN, you'll be all set to start taking full advantage of your Chequing Account. Remember, your Card comes with free unlimited debit transactions and free access to over 3,500 Scotiabank ABMsA B M's across Canada.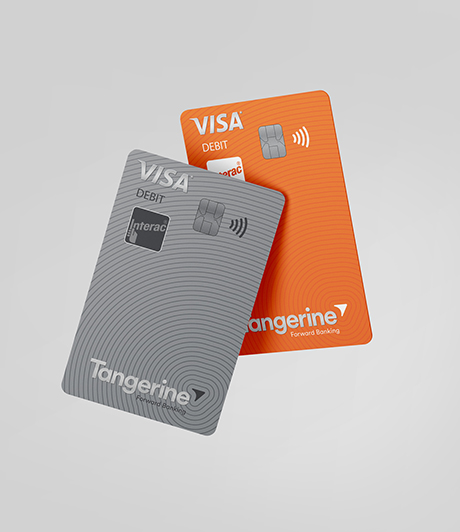 Our free†
footnote dagger

daily bank Account, now with Visa* Debit.

With Visa Debit, you'll now be able to:
Shop at thousands of online merchants in Canada using the money in your Chequing Account.

Shop at international online retailers where Visa Debit is accepted.‡footnote double dagger

Pay bills online directly with your Chequing Account.

With Interac and Visa* Debit Zero Liability protection, you won't have to worry about paying for unauthorized purchases.
This is on top of all the great stuff our Clients love about our Chequing Account, like no monthly banking fees and no minimum balances.
Have you downloaded our Mobile Banking app yet?
You'll get the convenience of having your daily banking right at your fingertips—manage your Accounts, review your transactions, transfer money and chat with our Associates no matter where you are. Learn more about our online and Mobile Banking experience here.
Download the app
A quick refresher on some key features
Interac e‑Transfer® transactions are unlimited and free!

Find the ABM closest to you using our locator here.

Deposit cheques instantly using the Cheque‑In® feature on our Mobile Banking app.

Set up and customize Orange Alerts to receive helpful notifications about your Account by text or email.
Tools to help you stay on top of your money
footnote one
Money Rules:
Discover creative and effortless ways to move, manage and save your money. Move some money to your Savings Account when your favourite team wins, or if the balance dips below a certain threshold. Customize your Money Rules and save without lifting (or tapping) a finger.
Learn More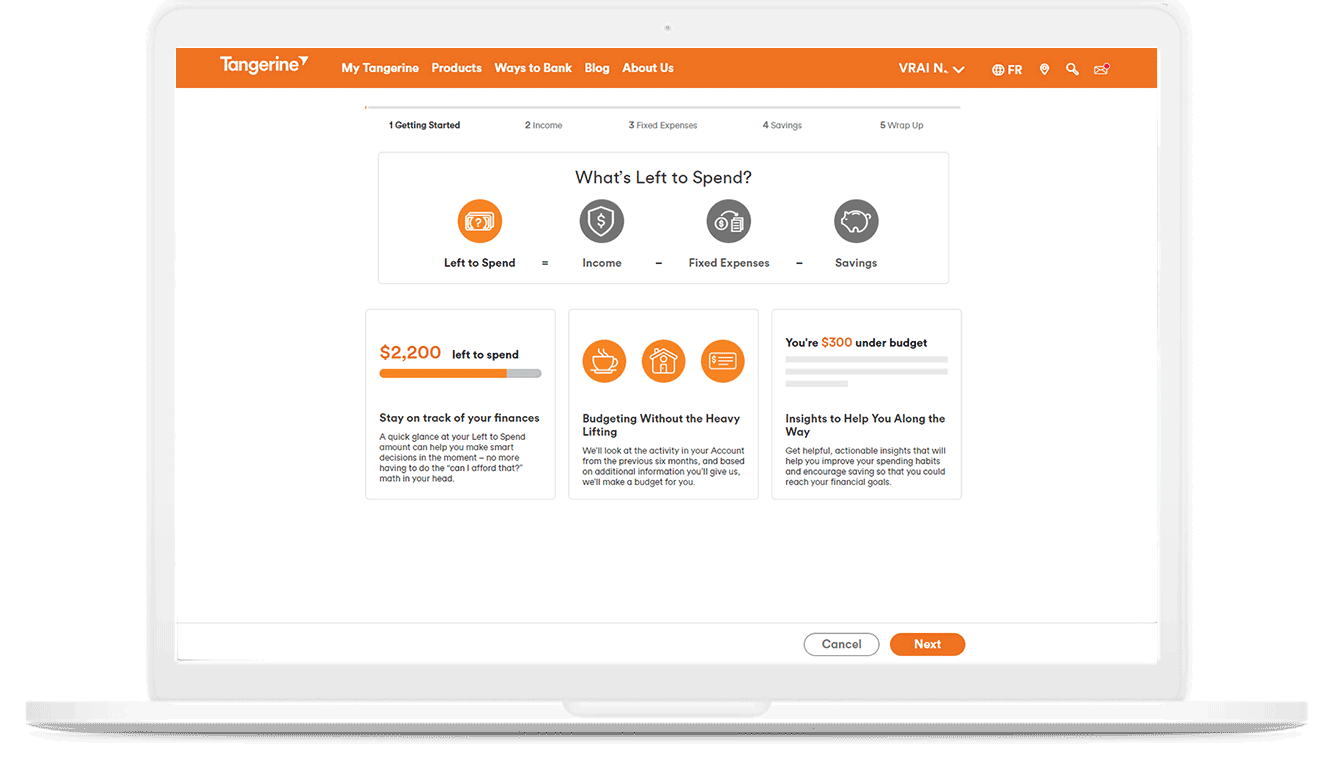 Left to Spend:
Left to Spend is a smart way to track your spending. See where your money is going and keep track of how much money you have left to spend each month.
Learn More
Check out these helpful articles
Stuff the Tangerine lawyers make us say
1footnote one Money Management tool illustrations are for demonstration purposes only and should not be relied upon as financial or other advice.
* Trademark of Visa International Service Association and used under license.
†footnote dagger Pay no fees for everyday chequing transactions
‡footnote double dagger Note: foreign conversion fees may apply.