Top 14 Investing Terms to Know (Infographic)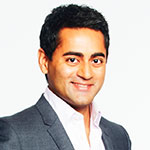 Thursday, January 14th, 2021
An investing strategy where you're simply trying to match the performance of a market (like the Canadian stock market, or the U.S. bond market, etc.), usually by holding a fund that mimics the makeup of that market. Because replicating the holding of a market requires fewer resources than an investment strategy that tries to outsmart a market, costs are lower. Paying lower costs means more of your money stays invested with the potential to grow.


When you buy a fixed income investment (like a bond), you're essentially lending money to a company or government. The regular interest payments are the "fixed income." Fixed income investments generally have lower risk and lower returns than equities over long periods of time.


Also known as stocks. Represents ownership in companies (hence, "equity"). Generally higher risk and higher returns than fixed income over longer time frames (10 years+), but can underperform fixed income over shorter time frames.




The ratio of asset classes in your overall portfolio. Generally, the higher the allocation to stocks (equity), the higher the risk and potential returns. The higher the allocation to bonds (fixed income) or cash, the lower the risk and potential returns. You'll want to choose an asset allocation tailored to your risk profile, time horizon and goals. Someone with a long time horizon and an aggressive risk profile will have a higher allocation to equity than someone with a short time horizon or a more conservative risk profile.


An investment fund that pools together contributions from individual investors to form a large pot of money that's collectively invested on behalf of the individual investors.


A general term used to refer to buyers and sellers of stocks (and other investments) around the world.


An automated series of contributions to an investment or portfolio of investments.


A one-time contribution into an account. You can make multiple lump sum investments, but each requires initiating a separate transaction.


Possibility of a loss in value. Sometimes used interchangeably with "volatility."


Reducing risk by spreading out your money invested into different investments.


A type of investment fund that is bought and sold on a stock exchange. It provides a low-cost way for investors to invest in a bunch of stocks and/or bonds without having to do it on their own.


An account into which you put money, specifically designed for long-term savings and/or investing. Investments inside the account are sheltered from tax. Contributions qualify as income deductions (which can reduce your income tax owing), but withdrawals are added back to your income (which can increase your income tax owing).


Another type of account viewed as more flexible than an RSP. Used for short-term, medium-term, or long-term goals. Despite the name, can also hold investments. Investments inside the account are also sheltered from tax. However, contributions to a TFSA don't reduce tax, but withdrawals are not taxable either.


A fee is generally a cost paid in exchange for a service, such as investment management. All other things being equal, lower fees mean higher returns.
This article or video (the "Content"), as applicable, is provided by independent third parties that are not affiliated with Tangerine Bank or any of its affiliates. Tangerine Bank and its affiliates neither endorse or approve nor are liable for any third party Content, or investment or financial loss arising from any use of such Content.
The Content is provided for general information and educational purposes only, is not intended to be relied upon as, or provide, personal financial, tax or investment advice and does not take into account the specific objectives, personal, financial, legal or tax situation, or particular circumstances and needs of any specific person. No information contained in the Content constitutes, or should be construed as, a recommendation, offer or solicitation by Tangerine to buy, hold or sell any security, financial product or instrument discussed therein or to follow any particular investment or financial strategy. In making your financial and investment decisions, you will consult with and rely upon your own advisors and will seek your own professional advice regarding the appropriateness of implementing strategies before taking action. Any information, data, opinions, views, advice, recommendations or other content provided by any third party are solely those of such third party and not of Tangerine Bank or its affiliates, and Tangerine Bank and its affiliates accept no liability in respect thereof and do not guarantee the accuracy or reliability of any information in the third party Content. Any information contained in the Content, including information related to interest rates, market conditions, tax rules, and other investment factors, is subject to change without notice, and neither Tangerine Bank nor its affiliates are responsible for updating this information.
Tangerine Investment Funds are managed by Tangerine Investment Management Inc. and are only available by opening an Investment Fund Account with Tangerine Investment Funds Limited. These firms are wholly owned subsidiaries of Tangerine Bank. Commissions, trailing commissions, management fees and expenses all may be associated with mutual fund investments. Please read the prospectus before investing. Mutual funds are not guaranteed, their values change frequently and past performance may not be repeated.