26 ways to level up your Tangerine experience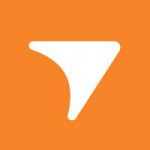 Thursday, April 27th, 2023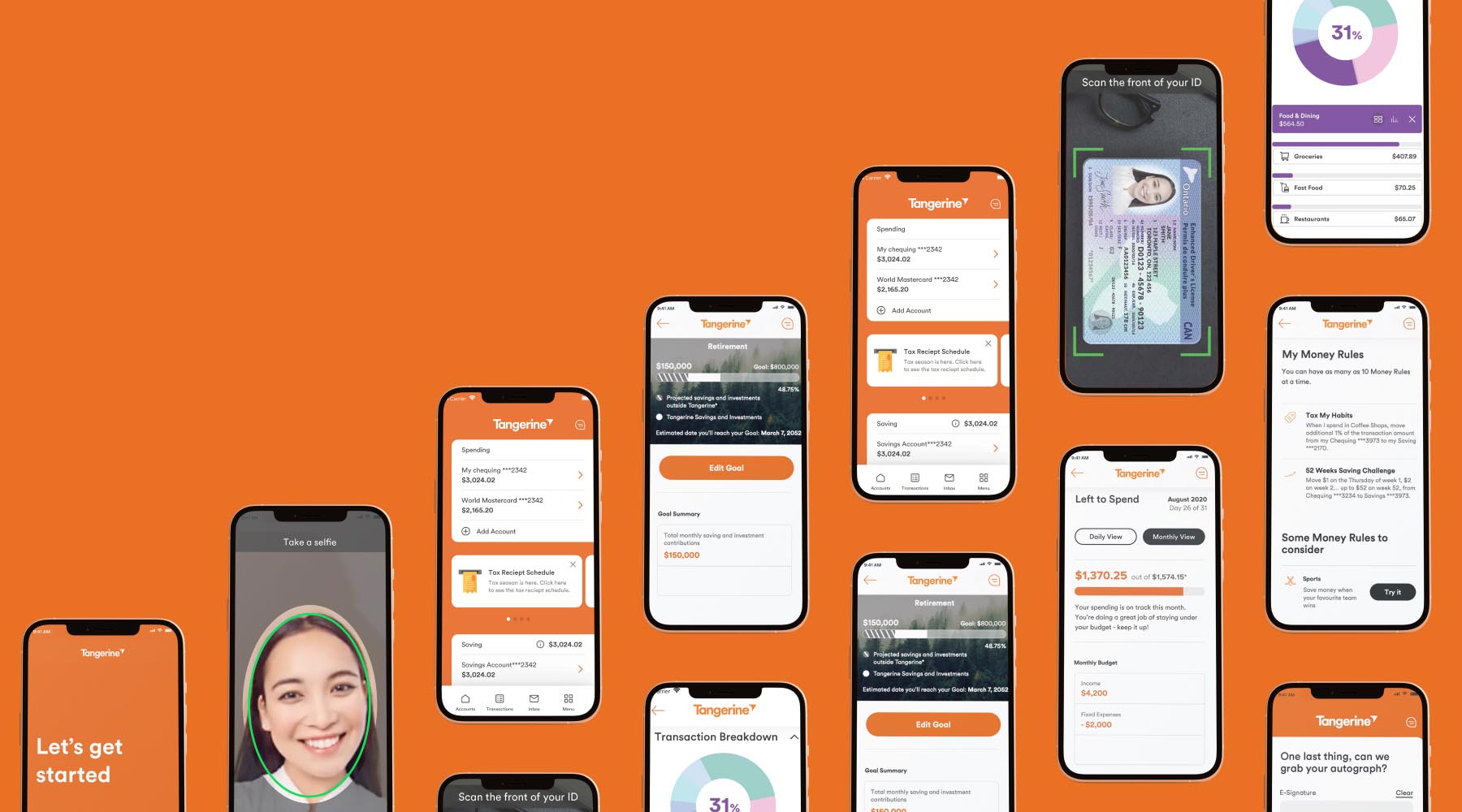 Whether you're new to Tangerine or you've been banking with us for years, chances are there are some tools, resources, tips and tricks you aren't using yet that can elevate your experience. From getting cash back to setting Money Rules that turn your spending habits into saving opportunities, we've highlighted 26 simple ways to level up.
The Basics

1. Download the app
When you log in from a smartphone or tablet, not only do you get the convenience of banking on the go, you also have use of biometrics, valuable Account insights and mobile payment capabilities. If you don't have the app yet, get it now download it from the Apple App Store, Google Play, or get it by scanning the QR code below: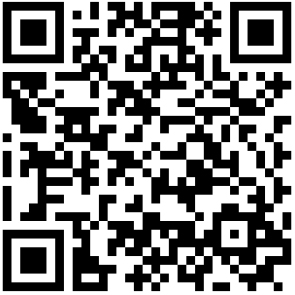 2. Add your Card to your mobile wallet
Your Tangerine Client Card – as well as your Tangerine Credit Card – becomes extra convenient when you add it to your mobile wallet for contactless payment using Apple Pay®, Google Pay™ or Samsung Pay.

3. Add a layer of protection with biometrics
Combining convenience with 24/7 security, you can log in using the biometric capabilities of your mobile device, including your fingerprint or facial recognition.

4. Need cash? Access an ABM for free
With Tangerine Chequing, your Client Card gives you free access to over 3,500 Scotiabank ABMs nationwide1. Use the locator tool on our app or website for the nearest location.


5. Get cash when you travel, too
Free access to ABMs isn't just a local perk. Get cash without the service fees at more than 44,000 locations worldwide through Scotiabank's Global ATM Alliance1.

6. Link an external account
Easily move money between your Tangerine Account and an External Account. See our detailed step-by-step guide.
Bank Like a Pro

7. Refer a Friend
You could get a $50 Bonus2 by successfully referring friends and family to Tangerine using your Orange Key, up to three times per year. That's up to $150 a year just for spreading the love.

8. Earn cash back
With a Tangerine Credit Card, you get 0.5% cash back on all purchases, and you can choose two 2% Money-Back Categories aligned with your spending habits – such as restaurants, groceries and gas. You can change your 2% Categories to make the most of your Rewards just by logging in.
Bonus tip: Get a third 2% Money-Back Category if you opt to have your Money-Back Rewards deposited in a Tangerine Savings Account.

9. Give your Savings Accounts nicknames
If you're saving for different goals, why not create a separate Savings Account for each one? That way, you can give each Account a nickname based on the goal and make it easy to identify them. You might even feel more motivated directing money towards Accounts with names like "Vacation" or "Dream Home".

10. Payment coming due? We'll let you know
Orange Alerts are a simple and powerful tool to help you keep track of activity in your Accounts. Fine-tune the options so that you receive a text message or email (or both). For example, you can receive a notification when a Credit Card payment due date is approaching, or when there's a withdrawal from your Chequing Account over $500. We can also let you know when your Account balance falls below a certain threshold, say $100.
Hint: click on the mail icon in your app to find your inbox with all the latest messages.

11. Use Interac e-Transfer®
Send money quickly with Interac to any contact's email address or mobile phone number. You can manually add new contacts or save time by importing them from your device's contact list.

12. Deposit a cheque with your mobile device
Got a paper cheque you need to deposit in your Account? Instead of having to go to an ABM, you can do it quickly and easily using your phone's camera, thanks to the Cheque-In feature of our app.

13. Shop with Visa* Debit
Use your Client Card to shop online and in-app at thousands of retailers that accept Visa* Debit, which includes Zero Liability protection, so you won't have to worry about paying for unauthorized purchases.
14. Set up Interac e-Transfer® Autodeposit
When you register for this feature, you don't need to answer a security question to accept money. Instead it goes directly into your designated bank Account.

15. Find more ways to take charge of your money
The 'Overview' screen on the app gives you a quick picture of your Tangerine Accounts. It also provides useful insights about your spending and saving, valuable Account information and any special offers that might be available to you. To make sure you're receiving the full range of personalized insights available, go to 'Profile & Settings' and confirm that the Enhanced Insights feature is turned on.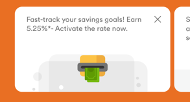 16. See what you have Left to Spend each month
Budgeting can be time-consuming, so we're here to help crunch the numbers. Using information in your Chequing and Credit Card Accounts, along with other details you provide, Left to Spend makes it simple to see at a glance where you're at with your monthly spending – including actionable insights to help improve your spending habits and encourage saving. Set it up now
17. Challenge Yourself
Ever try the 52-week challenge? That's where you commit to a year of growing your Savings, by stashing away $1 of your earnings on week one, $2 on week two, and so on until you put away $52 in week 52. It adds up fast, and that's the point! We can help you get there. Set up your own 52-week challenge by logging in and going to 'Money Rules'.

18. Tax My Habits
Got a certain spending routine — like a daily coffee pit stop — that you'd like to turn into a savings opportunity? We've got another Money Rule for you. Tax My Habits lets you move 1%, 2%, 5% or 8% of the amount you spend on that habit into a designated Savings Account. Whether you use this tool to encourage yourself to spend less, or simply to save more, it's win-win.

19. Make your own Money Rules
We've got other fun and simple ways to move, manage and save your money without even thinking about it. Try the Round Up Money Rule to put any "pocket change" towards a Savings goal. Or use Stash to save any surplus. Make Your Own Rules
20. Customize your Goals
If you already have financial goals in mind, this tool can help you get there – whether it's paying off a debt, saving for a home or education, retirement, or building an emergency fund. Customize your Goals and view your progress as you work towards them. Ready? Set. Goal!
21. Pay yourself first with an Automatic Savings Program
Putting away money every month before you do anything else is a great way to build your financial future and wellbeing. Setting up an Automatic Savings Program (ASP) – automatically moving a set amount of money every day, week or month into a TFSA, RSP or any other Savings Account – is a simple way to help you get there. And it's just as easy to adjust your amount or frequency, or even skip a transfer, as needed.
Security
22. Stay Alert
Our Orange Alerts are useful for keeping tabs on your Account activity – for that reason, it can also provide an early warning if something looks suspicious, like a Credit Card charge you weren't anticipating.

23. Use Two-Step Authentication
In addition to the other security measures, such as your banking PIN, Two-Step Authentication provides an extra layer of security. We'll text or call your mobile number with a Security Code that you need to enter to log in. Remember: don't give this temporary Security Code to anyone else.

24. Tell us when you're traveling outside Canada
Traveling soon? Let us know in a few quick clicks or taps, so we know when to anticipate foreign charges.

25. Go paperless
You're not just saving trees. Opting for electronic delivery of your bank statements can reduce the risk of old-school identity theft through the mail. (In many cases it's the default option, but you can double check in your app's Setting tab.)

26. Stay in the know
Want to learn more about how to protect yourself from fraud and scams? Go to our Security Centre or read the latest posts in Forward Thinking, our education hub. Got any more questions that aren't covered here? You can find the answers in our Frequently Asked Questions.
Beyond Banking
Interested in our sponsorship of the Toronto Raptors, the NBA and WNBA Canada? Want to learn more about Tangerine Project Forward's proud community partnerships in support of at-risk youth, mental health, conservation and many other causes across Canada? Read more here, and be sure to follow us on social media by clicking the buttons on this page.
1Tangerine will waive the ABM Withdrawal Fee and Global ATM Alliance members will waive any surcharge fees for withdrawal transactions performed at a Scotiabank or Global ATM Alliance machine with your Tangerine Client Card. Some exclusions apply; see our Fee Schedule for details. The current Fee Schedule can be found at tangerine.ca/feeschedule.
2Existing Clients can earn a $50 Referral Bonus for each eligible "friend or family member" they successfully refer (up to a maximum of 3 per calendar year) who becomes a New Client to Tangerine using their Referrer's Orange Key and who completes All Actions as set out in our Terms & Conditions. This annual referral cap renews January 1 of every year, and any referrals that don't earn a Bonus won't carry forward to the next calendar year. Any remaining referrals not used by the end of the calendar year will be forfeited.
3Interac e-Transfer is a registered trade-mark of Interac Corp. Used under license.
* Visa is a trademark of Visa International Service Association and used under license. Visa's Zero Liability Policy is not applicable to anonymous Visa Prepaid, Corporate and Commercial cards, or any transactions not processed by Visa. Requires keeping account and PIN safe. Other conditions and restrictions apply. For details, refer to your issuer cardholder documentation.
® Apple Pay is a registered trademark of Apple Inc., registered in the U.S. and other countries.
™ Google Pay and Android are trademarks of Google LLC
"Toronto Raptors" and associated word marks and logos are trademarks, designs and other forms of intellectual property of NBA Properties, Inc. and the Toronto Raptors and are used under licence © 2018 NBA Properties, Inc. All rights reserved.
This article or video (the "Content"), as applicable, is provided by independent third parties that are not affiliated with Tangerine Bank or any of its affiliates. Tangerine Bank and its affiliates neither endorse or approve nor are liable for any third party Content, or investment or financial loss arising from any use of such Content.
The Content is provided for general information and educational purposes only, is not intended to be relied upon as, or provide, personal financial, tax or investment advice and does not take into account the specific objectives, personal, financial, legal or tax situation, or particular circumstances and needs of any specific person. No information contained in the Content constitutes, or should be construed as, a recommendation, offer or solicitation by Tangerine to buy, hold or sell any security, financial product or instrument discussed therein or to follow any particular investment or financial strategy. In making your financial and investment decisions, you will consult with and rely upon your own advisors and will seek your own professional advice regarding the appropriateness of implementing strategies before taking action. Any information, data, opinions, views, advice, recommendations or other content provided by any third party are solely those of such third party and not of Tangerine Bank or its affiliates, and Tangerine Bank and its affiliates accept no liability in respect thereof and do not guarantee the accuracy or reliability of any information in the third party Content. Any information contained in the Content, including information related to interest rates, market conditions, tax rules, and other investment factors, is subject to change without notice, and neither Tangerine Bank nor its affiliates are responsible for updating this information.
Tangerine Investment Funds are managed by Tangerine Investment Management Inc. and are only available by opening an Investment Fund Account with Tangerine Investment Funds Limited. These firms are wholly owned subsidiaries of Tangerine Bank. Commissions, trailing commissions, management fees and expenses all may be associated with mutual fund investments. Please read the prospectus before investing. Mutual funds are not guaranteed, their values change frequently and past performance may not be repeated.