Our Approach
Investing doesn't have to be complicated
Saving on its own often doesn't keep up with inflation, we believe in a combination of saving and investing that leaves you with enough savings for an emergency and long-term Investments that your future self will thank you for.
Here's how we do it: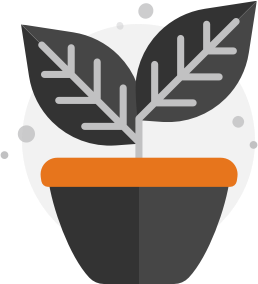 Smart investing
Our passively managed Funds are designed to keep up with the markets while keeping your fees low
footnote
1
. This means more of your money stays invested and has the potential to grow. See for yourself how this is actually pretty smart.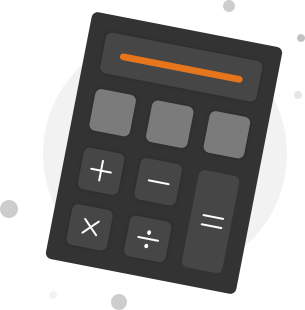 Quarterly rebalancing
Rebalancing your investments according to your target asset mix can be a pain. Not only do you have to monitor things, you also need the discipline to sell assets after they have gone up and purchase others that have fallen in value. Our Portfolios are reviewed quarterly and rebalanced as needed, so you don't have to.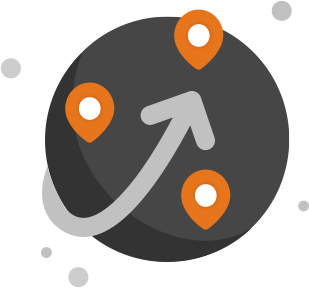 Global diversification
A diversified portfolio reduces the risk of a knock-out punch from being too heavily invested, with all of your eggs in one basket. Why hold just one Canadian stock, when you could hold hundreds from different countries around the world?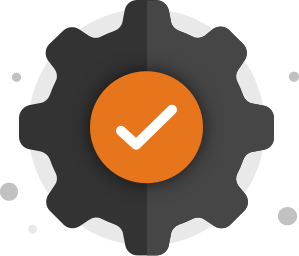 Simple to access
You can open an Investment Fund Account online with as little as $25. And if you are already a Tangerine Client, you can access all of your Accounts in one place, with one login. Easy peasy.
Know what you're looking for?
Portfolios
A Portfolio that meets your needs.
Accounts
TFSA? RSP? Behold, the meaning behind the acronyms.
The best time to invest is now
With Tangerine, you'll get an indexing strategy, low Portfolio costs
footnote
1
, global diversification and the ability to invest automatically.
Invest Now
Complete your enrollment online. Our licensed experts are here for you if you need them. Speak with an expert at
1-877-464-5678
. Monday to Friday, 8 am – 8 pm ET.
Footnote

1
The
M E R
for the Tangerine Portfolios for the period ended
June 30, 2023
ranged from
0.76%
to
1.06%
after applicable waivers and absorptions by the manager. Each Tangerine Investment Fund offers one series of units, and is considered equivalent to an A-series mutual fund. "A-series mutual funds" often refers to the standard "one-size-fits-all" funds that have traditionally populated the Canadian mutual funds universe. According to the Investor Economics Insight report dated
June 2022
, the asset weighted
M E R
for A-series mutual funds for the year ending
December 2021
was
1.98%
.
Mutual funds are not insured by CDIC.
Tangerine Investment Funds are managed by Tangerine Investment Management Inc. and are only available by opening an Investment Fund Account with Tangerine Investment Funds Limited. These firms are wholly owned subsidiaries of Tangerine Bank. Commissions, trailing commissions, management fees and expenses all may be associated with mutual fund investments. The indicated rates of return are the historical annual compounded total returns including changes in unit value and reinvestment of all distributions and do not take into account sales, redemption, distribution or operational charges or income taxes payable by any security holder that would have reduced returns. Please read the prospectus before investing. Mutual funds are not guaranteed, their values change frequently and past performance may not be repeated.