Get to know your new Savings Account
You've come to the right place to save your money. With great interest earned on every dollar (every day), plus no minimum balance requirements, no service charges and no unfair†footnote dagger fees, your savings can grow a lot quicker here. To make it easier for you to get the most of your Account, we've put together this handy page of all the great stuff it comes with.
Interest paid to Canadians
Daily banking fees charged
$0
Have you downloaded our Mobile Banking app yet?
You'll get the convenience of having your daily banking right at your fingertips—manage your Accounts, review your transactions, transfer money and chat with our Associates no matter where you are. Learn more about our online and Mobile Banking experience here.
Cheque-In:
The Cheque-In feature on our Mobile Banking app is the easiest and fastest way to deposit a cheque. You simply snap a photo of your cheque with your smartphone or tablet, enter a few details and voilà—the cheque is deposited into your Account. No more having to line up at bank branches or go to an ABM.
Download the app
A quick refresher on some key features
Great rate

Grow your savings with a competitive interest rate.

No minimum balances

Earn the same great rate on every dollar in your Account.

Paperless

Enjoy an Account that is completely accessible online 24/7 from your desktop or Mobile Banking app - and save a few trees while you're at it!

Orange Alerts

Set up and customize Orange Alerts to receive helpful notifications about your Account by text or email.
Tools to help you stay on top of your money*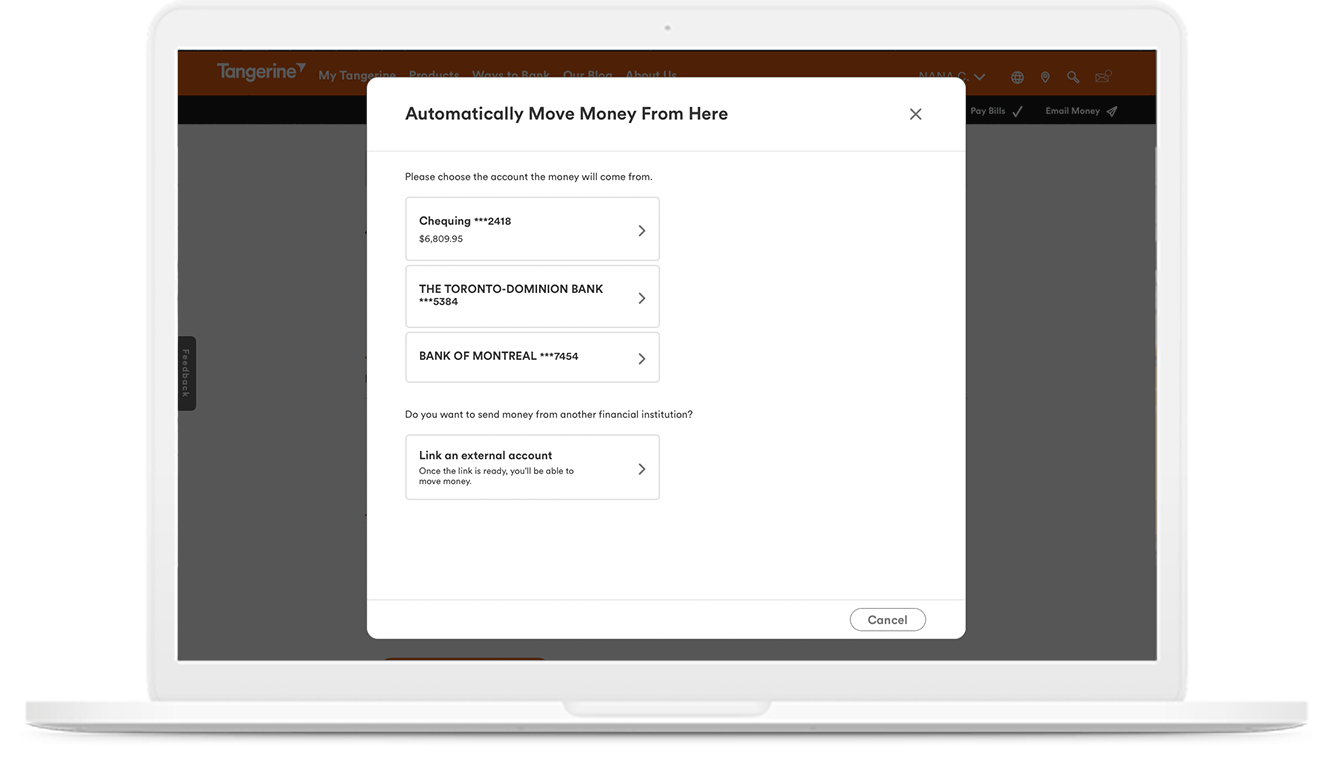 Automatic Savings Program (ASP):
An ASP makes it super simple to save by automatically transferring money from your everyday banking account to your Savings Account. Your nest egg pretty much builds itself. Log in and go to the bottom of the 'Overview' screen where you'll see the option to start an ASP.
Get Started
Money Rules:
Discover creative and effortless ways to move, manage and save your money. Move some money to your Savings Account when your favourite team wins, or if the balance dips below a certain threshold. Customize your Money Rules and save without lifting (or tapping) a finger.
Learn More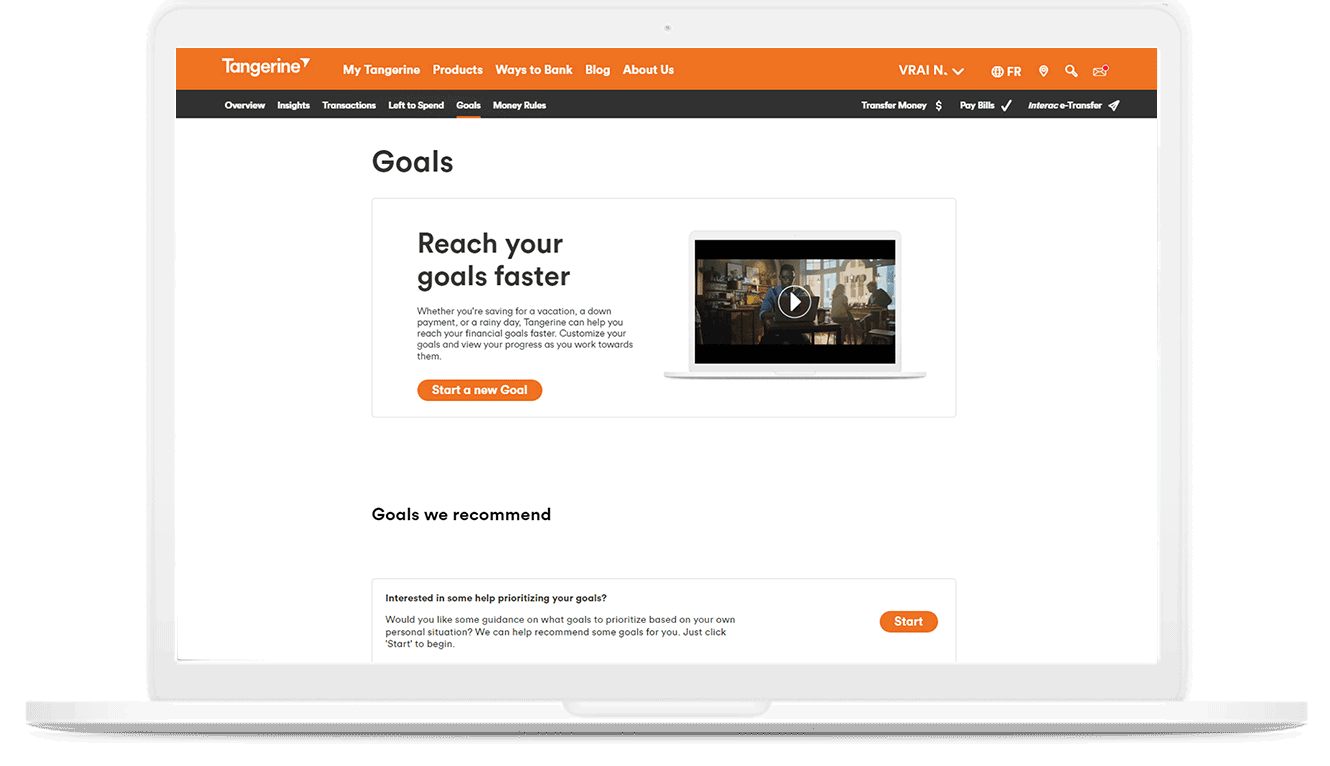 Goals:
Whether you're saving for a vacation, a down payment, or a rainy day, we can help you reach your financial goals faster. Customize your goals and view your progress as you work towards them.
Learn More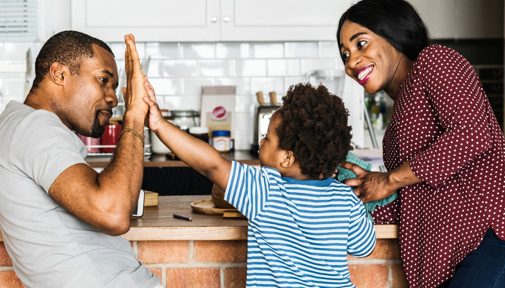 How to set up a link to your account at another bank
On your computer:
1.

Log in and go to your name near the top of your screen

2.

Select 'Profile & Settings' and then the 'External Accounts' tab

3.

Choose 'Add Account' and follow the steps to add your account
On your mobile device:
1.

Log in and tap the menu icon in the top left corner

2.

Select 'Profile and Settings' and then tap 'External Accounts'

3.

Tap the 'Add Account' button and follow the steps to add your account
Check out these helpful articles
Stuff the Tangerine lawyers make us say
* Money Management tool illustrations are for demonstration purposes only and should not be relied upon as financial or other advice.
†footnote dagger Fair fees mean they are disclosed and agreed to in advance, and the amount makes sense relative to the benefit received. For more details about any of our fees, please see our fee schedule here.