What Kind of Holiday Shopper Are You?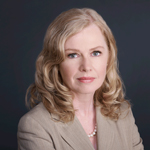 Monday, December 6th, 2021
The holidays are full of traditions and family gatherings, and are a time to reflect on the year gone by. It's also the busiest shopping time of the year.
We asked some Canadians from coast to coast to tell us about their plans for the season and their own unique shopping habits.
The Last-Minute Shopper
Victoria Bolduc (Niagara-on-the-Lake, Ontario)
Bolduc, a realtor, says she's on the fence about this year's holiday season. She's hoping we don't have "another strange Christmas in store for us, with the pandemic still affecting our plans."
She isn't big on shopping lists.
"I am usually a last-minute shopper and generally have no ideas ahead of time."
She lives in a small town and buys local, even though she has access to cross-border shopping during normal times.
"I don't shop online, as I like to patronize the local businesses as much as possible, especially during the pandemic," she says.
Vicky has some holiday shopping traditions that are not only thoughtful but sentimental. "I buy a Christmas ornament every year to go in our grandchildren's and great grandchild's stockings, as we did with their parents."
The No-Lister
Sam Lichtman (Regina, Saskatchewan)
Lichtman, a Certified Financial Planner, considers himself a practical shopper who always buys a special gift for his wife.
"For the people in my life I plan on buying gifts for, I will probably hop online and snag some deals," he says. "I don't do lists. I usually see something I think they will like and buy it for them."
"In terms of my wife, it is very different. I have a few things on a secret list. So I hope it's not a disappointment."
He believes in giving both with his heart and wallet, and has created new family traditions as a result.
"A couple of years ago, I stopped buying gifts for the nieces and nephews in my life, and opened an education fund for them instead. So now on special occasions, instead of buying them toys, we put a set amount of money into an investment for their education. They might not understand now, but in a few years I hope it can make a difference for them."
The Budgeter
Kyle Fearon (Oakville, Ontario)
A first-year college student, Fearon is thoughtful in his gift-giving style. He has a limited budget but sees this as the perfect challenge.
"My holiday shopping plan is to get gifts that are both smart and beneficial to my wallet, and meaningful and sentimental to the people I'm giving a gift to. I plan to spend with my heart — as long as it's not too painful for my wallet."
He's not one to just wing it and hope for the best.
"I find that it often causes stress, and then I can't really think properly about the gift I'm wanting to give someone. I usually like to shop in stores, but if it's cheaper online, of course I'll buy it online."
"The most nostalgic gift I've received and I proceed to get every single year is in my stockings. I receive an orange and toothbrush every year in my stocking. It is a tradition my grandmother started. I hope to pass this on to my kids one day."
The Frequent Shopper
Linda Chu (Vancouver, B.C.)
Chu, a successful entrepreneur, shops for the holidays all year round.
"I purchase things throughout the year as ideas come up and the shopping opportunity arises."
She is exceptionally organized. "I have a folder in my Notes app on my phone for 'Gift Ideas', so during conversations with people I jot down gift ideas. So when I need to buy a gift I refer to this list for ideas."
But generally she's not shopping for the sort of gifts you'd wrap with a bow.
"Through the years I have 'decluttered' my shopping list. My friends and family all agree that there is nothing that anyone really needs, and there is so much excess in all our homes. So instead any shopping is around shared experiences and adventures or consumables."
Christmas is a day to relax. "Christmas dinner is catered, so that no one is slaving around the stove cooking, and instead time is spent enjoying company, etc."
She once received an obvious re-gift. "I know this since the gift card with inscription for the other person (who re-gifted it to me) was left in the gift."
The Mindful Buyer
Bev Audet (Halifax, Nova Scotia)
Audet and her family are big on sustainability and gifts that have longevity.
"My partner and I are both vegan and environmentalists, so we actually do 'sustainable' socks. Meaning, everything we purchase must be natural and usable. Basically zero waste.
"We also set a monetary limit to buy each other a surprise bottle of red wine, something that is a treat, and not the usual sipping sort, $50."
The restrictions can turn gift-buying into an annual challenge.
"We have fun with it and although it's a difficult task, we've given everything from experiences to plants, sustainable delectables, kitchen items," she says.
"We place a $300 limit on the stocking. We let everyone else open their gifts on Christmas morning and wait for a quiet time to sit with coffee and savour opening our stockings, just the two of us."
She targets useful gifts for her three adult kids, such as a gym membership, things for the car like a CAA membership or things they, as students, struggle to afford themselves.
She always has a list. "I am a list maker for everything! I worry I will forget something so even now I have a list with everyone's name, and I add things as I notice an opportunity to do so, or as they mention something. I cross things off as I go."
This article or video (the "Content"), as applicable, is provided by independent third parties that are not affiliated with Tangerine Bank or any of its affiliates. Tangerine Bank and its affiliates neither endorse or approve nor are liable for any third party Content, or investment or financial loss arising from any use of such Content.
The Content is provided for general information and educational purposes only, is not intended to be relied upon as, or provide, personal financial, tax or investment advice and does not take into account the specific objectives, personal, financial, legal or tax situation, or particular circumstances and needs of any specific person. No information contained in the Content constitutes, or should be construed as, a recommendation, offer or solicitation by Tangerine to buy, hold or sell any security, financial product or instrument discussed therein or to follow any particular investment or financial strategy. In making your financial and investment decisions, you will consult with and rely upon your own advisors and will seek your own professional advice regarding the appropriateness of implementing strategies before taking action. Any information, data, opinions, views, advice, recommendations or other content provided by any third party are solely those of such third party and not of Tangerine Bank or its affiliates, and Tangerine Bank and its affiliates accept no liability in respect thereof and do not guarantee the accuracy or reliability of any information in the third party Content. Any information contained in the Content, including information related to interest rates, market conditions, tax rules, and other investment factors, is subject to change without notice, and neither Tangerine Bank nor its affiliates are responsible for updating this information.
Tangerine Investment Funds are managed by Tangerine Investment Management Inc. and are only available by opening an Investment Fund Account with Tangerine Investment Funds Limited. These firms are wholly owned subsidiaries of Tangerine Bank. Commissions, trailing commissions, management fees and expenses all may be associated with mutual fund investments. Please read the prospectus before investing. Mutual funds are not guaranteed, their values change frequently and past performance may not be repeated.