Picking the right rewards credit card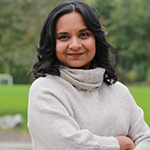 Monday, May 29th, 2023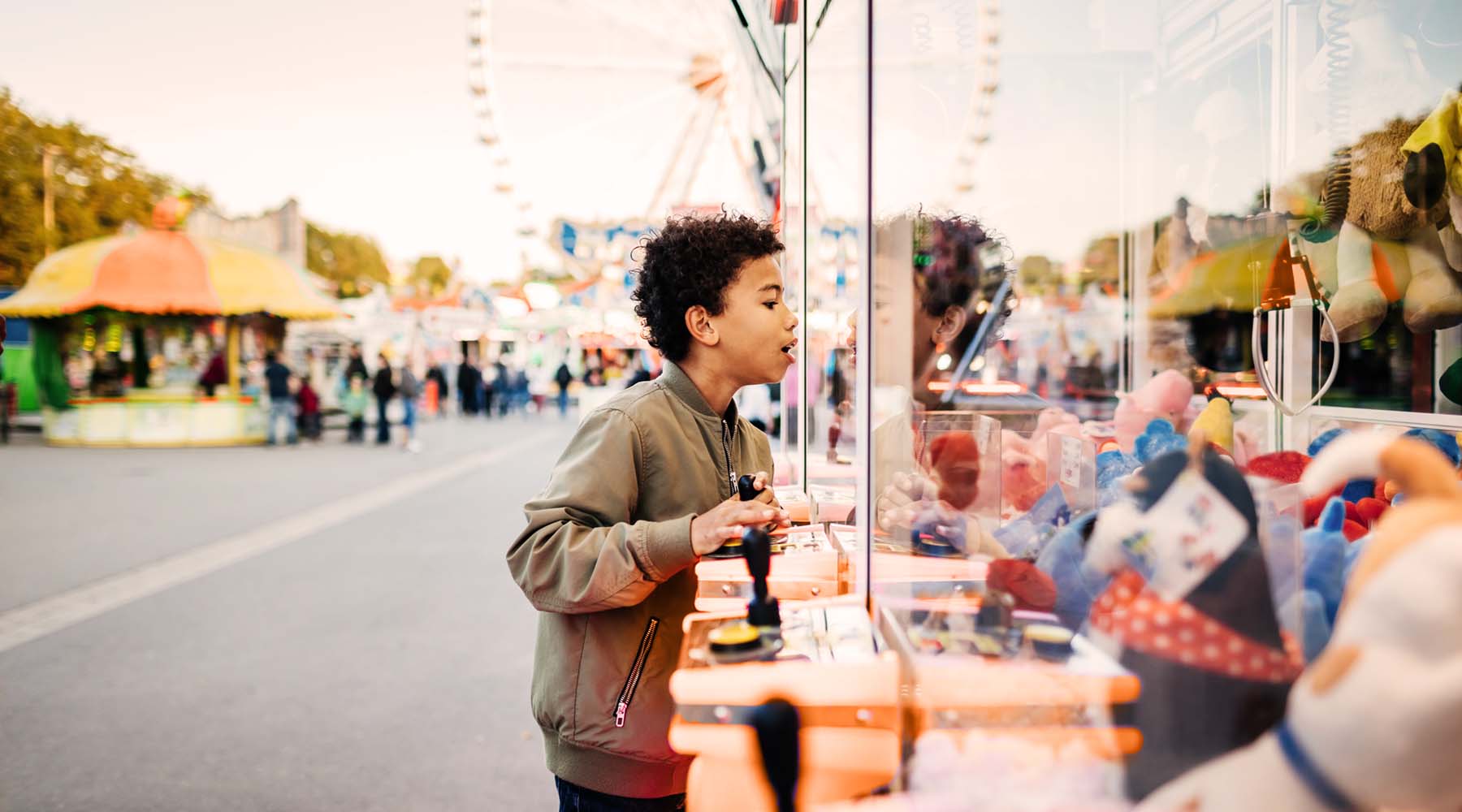 One way to get the most out of your credit card purchases and add a bit of wiggle room back into your budget is to have a card that offers a rewards program. Using that card on everyday eligible purchases could help your savings add up. Whether it's cash back into your account, or rewards points that you can redeem for travel, groceries or something else, there is a card for everyone. It just takes a bit of homework to understand which credit card might be appropriate for your circumstances, including your goals and financial needs.
Here are a few things to consider when selecting a rewards credit card.
Annual fees and interest rate
Before settling on a credit card, be sure to review and compare the annual fee, which can range from $0 to hundreds of dollars. Though one card might offer better loyalty rewards, the annual fee might not be worth the added savings. If you can't pay your balance in full each month, the interest rate will be important to consider too.
Also make sure that you make your payments on time and keep your budget in mind. Don't just use a credit card solely for the rewards but make sure it aligns with your financial needs and budget.
Redemption rate
Arguably the most important criteria when looking for a rewards credit card is the redemption value. This simply refers to how much cash back or points value you're getting back from each dollar spent. For instance, a straightforward cash-back credit card like the Tangerine Money-Back Credit Card or the Tangerine World Mastercard might offer up to 2% on certain purchases, while a loyalty points card may offer a set number of points per dollar spent. This return stretches even further when there's a accelerator applied – meaning that certain purchases like gas or groceries may offer double or even triple the points.
To compare and analyze cards, determine the value of your points. For instance, if 10,000 points is worth $10, and each dollar spent gives you 10 points, then for every dollar you spend, you get back $0.01, or a 1% return. This might compare to a 1% cash-back credit card, but now what if three times the points are offered on certain purchases like gas? The 3% return might then look favourable compared to 1% on all purchases.
Types of redemption
Beyond the earnings rate, it's important to review the available types of redemption. For instance, during periods of economic uncertainty when consumers may be traveling less and trying to manage their budgets, a cash back rewards card is one way to earn money back.
If travel is a priority, a travel rewards card could help you save on trips. Look into whether travel rewards are offered through credits to travel-related statement line items or if you must book tickets through pre-selected providers. Also keep in mind that some travel cards include commuter costs like bus passes as travel expenses, enabling holders to offset those costs through credits.
If rewards are in the form of products or services, it becomes less straightforward to compare rewards. If, for instance, the redemption options for a certain points level clearly vary in value, the obvious choice is to choose the item of highest value.
Loyalty "double dipping"
Double dipping is the holy grail for some credit card rewards. In other words, using a rewards credit card that is linked to a pre-existing loyalty program allows you to "double dip" and earn points at an even faster rate, although you should check with the credit card provider first to make sure it's allowed.
For example, if you're part of a loyalty program for your local grocery chain which provides you with points on your grocery purchases, then if you have a rewards credit or debit card linked to the program that provides a multiplier (e.g. 3X the points) on groceries from that chain, you'll receive points through the loyalty program itself plus the credit card. Before you know it, you can start getting free groceries when you redeem your rewards every few trips.
Card consolidation
By "putting your eggs in one basket," or consolidating all your spending onto one or two cards, you may be able to get to higher redemption levels more quickly — rather than spreading yourself thin on several different credit cards.
Credit cards may help you save on your purchases through loyalty programs and help you track your spending. No matter what card you choose, spend responsibly, pay off your balance in full each month, and watch the rewards accumulate.
Other card benefits
Many credit cards offer benefits beyond loyalty rewards. Be sure to do a deep-dive and review all the additional perks, which could include things like car and/or travel insurance, purchase price protection, additional warranties, and more.
This article or video (the "Content"), as applicable, is provided by independent third parties that are not affiliated with Tangerine Bank or any of its affiliates. Tangerine Bank and its affiliates neither endorse or approve nor are liable for any third party Content, or investment or financial loss arising from any use of such Content.
The Content is provided for general information and educational purposes only, is not intended to be relied upon as, or provide, personal financial, tax or investment advice and does not take into account the specific objectives, personal, financial, legal or tax situation, or particular circumstances and needs of any specific person. No information contained in the Content constitutes, or should be construed as, a recommendation, offer or solicitation by Tangerine to buy, hold or sell any security, financial product or instrument discussed therein or to follow any particular investment or financial strategy. In making your financial and investment decisions, you will consult with and rely upon your own advisors and will seek your own professional advice regarding the appropriateness of implementing strategies before taking action. Any information, data, opinions, views, advice, recommendations or other content provided by any third party are solely those of such third party and not of Tangerine Bank or its affiliates, and Tangerine Bank and its affiliates accept no liability in respect thereof and do not guarantee the accuracy or reliability of any information in the third party Content. Any information contained in the Content, including information related to interest rates, market conditions, tax rules, and other investment factors, is subject to change without notice, and neither Tangerine Bank nor its affiliates are responsible for updating this information.
Tangerine Investment Funds are managed by Tangerine Investment Management Inc. and are only available by opening an Investment Fund Account with Tangerine Investment Funds Limited. These firms are wholly owned subsidiaries of Tangerine Bank. Commissions, trailing commissions, management fees and expenses all may be associated with mutual fund investments. Please read the prospectus before investing. Mutual funds are not guaranteed, their values change frequently and past performance may not be repeated.