Lauren, 23, is taking on inflation — and winning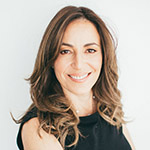 Thursday, September 1st, 2022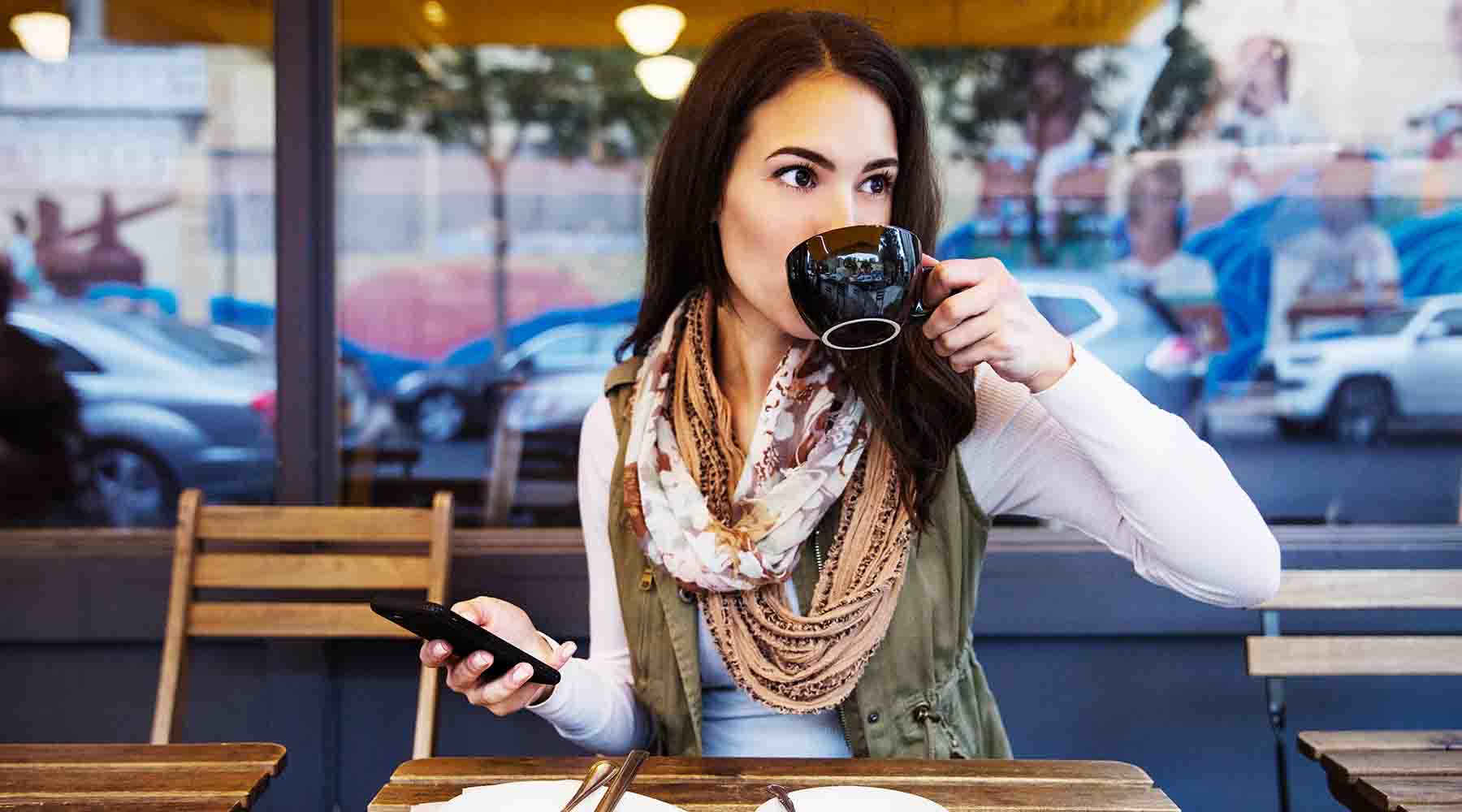 With inflation impacting nearly every aspect of our lives, many Canadians are finding it challenging to keep their spending and other financial goals on track. Here's how one young woman is tackling inflation.
Who: Lauren Robilliard, 23. Lauren moved to Toronto in 2020 after graduating from Vancouver Island University, in Nanaimo, British Columbia.
What she does: Lauren works as a media and marketing specialist (full disclosure, she works with the author). She's also working towards starting a side gig as a genetic genealogist, helping people find their biological family members.
What she spends in a month:
| | |
| --- | --- |
| Expenses | |
| Rent | $800 |
| Groceries | $240 |
| Education | $330 |
| Internet and cell phone | $74 |
| Transit | $20 |
| Subscriptions | $45 |
| Entertainment | $60 |
| Eating out | $20 |
| Shopping, personal care and household items | $20 |
| Expenses subtotal | $1,609 |
| Minimum contribution to savings | $540 |
"While Toronto has always been expensive, lately I've noticed just how much inflation has affected my daily life," she says. "But despite the rising cost of almost everything I buy and do, I'm tackling inflation by making smart spending decisions and adjusting some of my priorities."
How do you pay so little rent in Toronto?
I rent a room in a house with three other roommates. It's a four-bedroom, two-bathroom house in the Casa Loma neighborhood. We're all on different schedules with our jobs, so the house rarely feels crowded.
My roommates and I split the cost of internet and rent equally, which includes heating and hydro, and even the use of a washing machine and dryer. Rent for a one-bedroom apartment in Toronto averages $2,044 so it's much more cost effective to live with other people than to live alone.
How do you keep your grocery bill so low?
I meal prep my breakfasts and lunches in advance four days a week, which saves both time and money. (I make dinner when I get home from work each night.) I make a grocery list for each trip, which helps avoid impulse buys. I used to shop at a large, low-cost grocery store that was far from my house, but with rising prices, I've recently begun to shop in Chinatown for all my produce and seafood.
I'm shopping for one person, not a family, so I'm not a member of a bulk store like Costco. For everything else, I now go to a local grocery store that's a little more expensive, but I'm only buying a few things, so I'm still spending less in total than I was before. Plus I eat a healthy, mostly pescatarian diet, and very little "junk food."
My weekly treat is a loaf of sourdough cheese bread from a local upscale gourmet shop. It's $7.49 a loaf, up about a dollar in the last year, but it tastes amazing! I look for sales stickers while shopping, and sometimes find a loaf at 30% or 50% off, which I immediately freeze. I also order very little takeout.
How are you coping with the high cost of gas?
I don't own a car. I moved from Vaughan (north of Toronto) and now live only a few kilometres from my office, where I go in to work four days a week. I used to take the subway or bus every day, but a few months ago I discovered Bike Share Toronto. When I was taking transit to work every day, I was spending over $100 a month, plus additional trips for groceries or getting around town. Now for an annual membership of $115, I bike to work, for groceries, or just for leisurely rides (other than on rainy or snowy days). I'm saving hundreds of dollars!
Do you have a lot of subscription services, like most people?
I do have Apple Music on a student plan, but that's the only entertainment subscription I have. I did a subscription audit recently and cancelled Amazon Prime because the monthly fees increased a few months ago, and I found that I wasn't using it enough to justify the cost.
Most of my subscription services are for genealogical sites. I pay semi-annually for Ancestry and newspapers subscriptions, and yearly for a Quebec genealogy site. These all help greatly with research, so they're worth the cost. Combined, the subscriptions average out to about $40 per month.
I own my phone and switched phone plans in late 2021 which saves me $11 per month.
Are you spending any money on yourself?
Since moving to Toronto, I like to take advantage of events in the city, such as concerts and baseball games.
I'm studying to get my certificates in Canadian records and genetic genealogy at the National Institute for Genealogical Studies. I purchased all my courses at the beginning of the year before prices increased in May, and am on a nine-month payment plan. My dream is to work in the genetic genealogy field, so I know this education will be worth it in the long run!
What sacrifices have you had to make to tackle inflation?
I recently got nail extensions taken off after having them for six months. I got a salon gift certificate at Christmas and just kept going after I had used it up, but with costs increasing, I knew I needed that $64 extra per month for food. I've has also been cutting and dyeing my own hair for the last seven years.
Any other shopping tips?
I get low-cost toiletry and household items from big box stores, and sometimes the dollar store.
I'm not much of a shopper. I tend to only buy necessities as I need them, and shop for clothes when I have gift cards, after my birthday or the holidays. I look for sales and often shop at gently used secondhand stores.
Vacation, Staycation or both?
I recently went on vacation to British Columbia to visit my family. I bought the airfare using credit from a cancelled flight in 2020. I also purchased it at the beginning of the year during a bad COVID-19 wave, so the flight was about 75% cheaper than usual. But generally, I do book flights far in advance to get lower airfare. My boyfriend and I are planning to take advantage of the Ontario staycation tax credit by doing weekend getaways in southern Ontario.
Largest recent purchases: A seaplane ride from Nanaimo to Vancouver for $150!
Your biggest spending regret in the past few months: Fancy cheese that was marked down for "quick sale" but tasted terrible.
Smallest charge on your credit card in the past month: $6.72 at A&W on the day of the Rogers outage.
If someone gave you $100 tomorrow, what would you spend it on: I'd put it in my savings account.
One thing you never regret spending money on: Sports equipment, like a new bike helmet, rollerblades, and socks for long distance running.
What's a brilliant saving hack that you've learned that you would recommend to others? Most people talk about paying yourself first by taking 10% off the top, but don't limit yourself. I try to save 20% of my income every month.
"I've always tried to stay on top of my finances, because it gives me peace of mind to know where my money's going. I'm finding it even more important during this inflationary period, but it will still be a habit I'll stick to when inflation starts to cool down," Lauren says.
This article or video (the "Content"), as applicable, is provided by independent third parties that are not affiliated with Tangerine Bank or any of its affiliates. Tangerine Bank and its affiliates neither endorse or approve nor are liable for any third party Content, or investment or financial loss arising from any use of such Content.
The Content is provided for general information and educational purposes only, is not intended to be relied upon as, or provide, personal financial, tax or investment advice and does not take into account the specific objectives, personal, financial, legal or tax situation, or particular circumstances and needs of any specific person. No information contained in the Content constitutes, or should be construed as, a recommendation, offer or solicitation by Tangerine to buy, hold or sell any security, financial product or instrument discussed therein or to follow any particular investment or financial strategy. In making your financial and investment decisions, you will consult with and rely upon your own advisors and will seek your own professional advice regarding the appropriateness of implementing strategies before taking action. Any information, data, opinions, views, advice, recommendations or other content provided by any third party are solely those of such third party and not of Tangerine Bank or its affiliates, and Tangerine Bank and its affiliates accept no liability in respect thereof and do not guarantee the accuracy or reliability of any information in the third party Content. Any information contained in the Content, including information related to interest rates, market conditions, tax rules, and other investment factors, is subject to change without notice, and neither Tangerine Bank nor its affiliates are responsible for updating this information.
Tangerine Investment Funds are managed by Tangerine Investment Management Inc. and are only available by opening an Investment Fund Account with Tangerine Investment Funds Limited. These firms are wholly owned subsidiaries of Tangerine Bank. Commissions, trailing commissions, management fees and expenses all may be associated with mutual fund investments. Please read the prospectus before investing. Mutual funds are not guaranteed, their values change frequently and past performance may not be repeated.