How to plan a summer staycation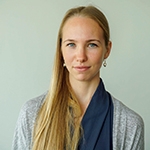 Wednesday, June 28th, 2023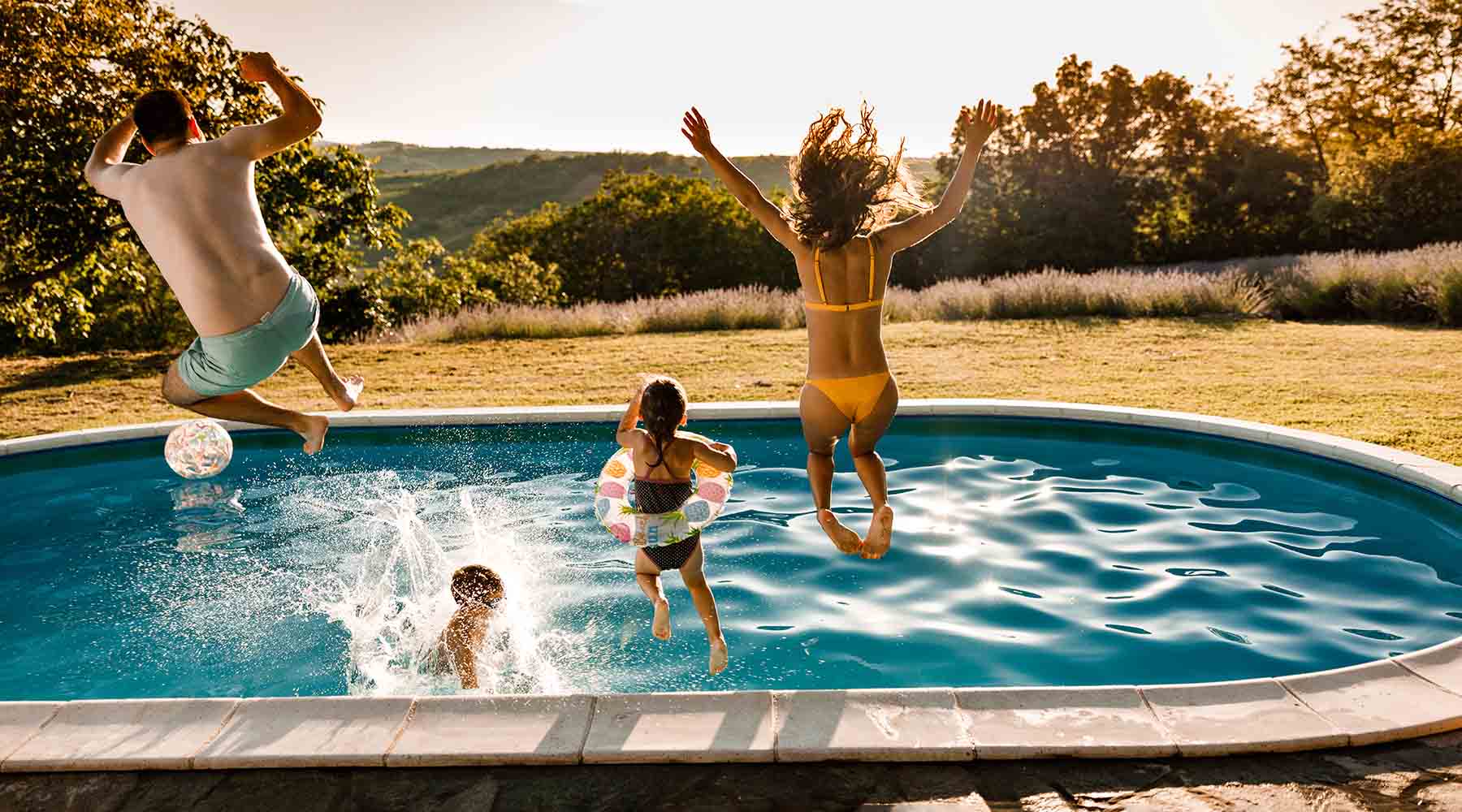 The pandemic was challenging for many reasons, but one positive lesson I gained from two-plus years of lockdowns and reopenings was to embrace taking vacations within a stone's throw of my own backyard.
Staycations saw an uptick during the pandemic summers of 2020 and 2021, but they're now proving to have real staying power. Over the last year, high inflation and rising interest rates have nudged many Canadians to reconsider expensive globetrotting adventures. For instance, a quarter of online survey respondents who had wanderlust on the brain for 2023 said they planned to keep their travels within the country's borders. In the same poll, only 20 per cent were planning to make a transatlantic voyage.
While sticking around closer to home may at first blush seem easier than navigating foreign getaways, staycations often require just as much planning ahead.
What's the difference between a staycation and a vacation?
One of the major differences between a staycation and an international vacation is that you're cutting out (or limiting) transportation costs. This means you typically stay within your neighbourhood, city, province or country. Of course, there's a lot of flexibility in the definition, ranging from a short day trip to a multi-night hotel or cottage stay. Still, the theme that ties all these experiences together is that they're ordinarily cheaper than foreign travel and can save you money.
How to budget for your staycation
Before you begin mapping out your time off, you'll first want to decide how much you plan to spend for the sake of your budget. This would also be an excellent time to step back and re-acquaint yourself with your financial goals. Here are some helpful tips to help you create your staycation budget:
Prioritize what matters most.Once you estimate how much you can spend on your summer staycation, it's a good idea to begin making a list of your priorities for your time off. If, for instance, you're planning a family trip to Canada's Wonderland, a non-negotiable expense will be the admission price. After subtracting this expense from your overall staycation budget, you can gauge how much flexibility you have for the rest of your costs, such as transportation, food, and souvenirs. This budgeting style is good for your pocketbook and a good exercise to uncover what you value in your time off.
Keep your eyes on the prize.Though you may have budgeted $500 for your staycation, it doesn't mean you have to spend all that money. So if you realize you've got an extra $100 hanging around at the end of your budgeting, don't jump on that knee-jerk urge to upgrade to the diamond package of your overnight stay. For one thing, you'll want to have a little extra cushioning for unforeseen costs. But also, you can put that extra money back into your savings. Or even better, pay it forward to another staycation.
Account for unforeseen costs.They can be small, but things like tolls, extra gas, forgotten toiletries and souvenirs can add up. Be sure to budget a small amount for these kinds of expenses.
Get the timing right.Consider planning your staycation for a time of year that's less popular with other tourists. And, you might be able to save on the cost of accommodation if you avoid booking weekend getaways on holiday weekends. Even better, schedule permitting, aim for mid-week overnight stays.
Eating out.If you're doing a true staycation, and don't plan on splurging on any treats, keep your food and drink budget within your regular grocery budget for the week. However, if you plan to dine out at expensive restaurants or buy delicacies not typically included in your supermarket run, be sure to factor these expenses into your staycation budget.
Planning your staycation
Once you've calculated your staycation budget, you'll likely fall into one of two camps. There's the true stay-at-home vacation, where you'll be restricted to day trips or even how far the city's public transit can get you there and back in one day. Or there's the adventure staycation, where you might have the option to overnight at a destination that's a greater distance away.
The true stay-at-home vacation
There are several meaningful ways you can transform your home into an oasis, and many of these staycations will only make a small dip into your entertainment budget for the year. Of course, creativity will be your best friend in maximizing a number of these excursions, but that can also be part of the fun.
Movie marathon night.Set up a large outdoor projector, curl up in cozy pyjamas and even consider renting an old-fashioned popcorn machine to let both scent and scene whisk you away to a night at the movies in the comfort of your own home.
Take a virtual course.Baking bread, stand-up comedy class, knitting — try something new!
Bring the spa home. Hydrating masks, a dry brush, and a steamy shower with some scented candles combine to bring a much-needed spa day to your bathroom.
Host a themed charcuterie board night.Remember Lunchables? Charcuterie boards are basically a grownup glow-up of the '90s snack pack but for adults. So gather your friends and encourage each to "bring their own board," or check out #Bringyourownboard on TikTok for inspiration to see how folks have transformed wine and cheese night into something wholly new.
Picnic in the garden. Perhaps combine this option with the projector movie night and make an entire day out of being outside while still being a hop, skip and leap away from your front door.
Catch a movie outdoors:Locations across the country — from Toronto and Montreal to venues across BC. and Nova Scotia — often host outdoor screenings of your favourite movies. Even better, they're sometimes free!
Explore your city like a tourist. Pop on your finest baseball cap and plan a day of venturing around yourown city as though you're seeing it for the first time. Check out these guides to Montreal, Vancouver and Toronto for some inspiration. For the evening, you might indulge in experiences — like a weeknight at a luxury hotel — that you might otherwise write off as being "too much."
Cash-in on freebies. Quebec offers its residents free admission to hundreds of museums and art galleries on the first Sunday of each month. In Vancouver, you can save big on admission by checking out the suspension bridge view at Lynn Canyon for a $2 donation instead of the more popular Capilano Suspension Bridge for more than $60. Many cities offer freebies or cheaper admission (especially for kids and seniors) to expensive attractions. But this requires a bit of effort on your part and planning ahead.
The more adventurous staycation
For folks planning an overnight staycation, again, planning is of the utmost importance. Even in your home province, booking last–minute accommodations can eat into your carefully mapped-out budget. Remember, just because it's "home" to you doesn't mean it doesn't attract tourists from other countries, driving up demand and, by extension, cost.
How to make the most of your staycation
Even if you're not going abroad, you'll want to maximize your time off. So here are some tips for making the most of your trip:
Maintain a vacation mindset.Getting away is just as much about our mental state as it is about our physical one. Try to make your staycation mindset the same as if you were travelling four time zones ahead. This can be achieved by doing little things, like setting up your inbox with an automated out-of-office message. And, especially if you're planning to stay home for your staycation, you'll want to get all chores and errands out of the way before your time off.
Plan ahead.We tend to think that planning can happen on the fly just because we're keeping things within a drivable radius. But that's a rookie mistake. Not only does this take time away from your time off, but it can also add completely avoidable stress—such as when you realize that the French bistro you've been waiting to dine at is booked for the next six weeks, and you're now madly searching for a restaurant that can seat your family of four in peak tourist season within the next hour.
Enter a judgement-free zone. If your ideal scenario of a stay-at-home vacation is heading to your local library, taking home a stack of beach reads and then tearing through them while lying supine on your back deck for three days straight, do it. And if your perfect vision of relaxation is catching back-to-back screenings of the newest releases at the movie theatre, do it. Try not to think about how your time off will compare to your connections on social media (better yet, unplug from your devices as much as possible) and instead focus on what will bring youjoy and happiness.
This article or video (the "Content"), as applicable, is provided by independent third parties that are not affiliated with Tangerine Bank or any of its affiliates. Tangerine Bank and its affiliates neither endorse or approve nor are liable for any third party Content, or investment or financial loss arising from any use of such Content.
The Content is provided for general information and educational purposes only, is not intended to be relied upon as, or provide, personal financial, tax or investment advice and does not take into account the specific objectives, personal, financial, legal or tax situation, or particular circumstances and needs of any specific person. No information contained in the Content constitutes, or should be construed as, a recommendation, offer or solicitation by Tangerine to buy, hold or sell any security, financial product or instrument discussed therein or to follow any particular investment or financial strategy. In making your financial and investment decisions, you will consult with and rely upon your own advisors and will seek your own professional advice regarding the appropriateness of implementing strategies before taking action. Any information, data, opinions, views, advice, recommendations or other content provided by any third party are solely those of such third party and not of Tangerine Bank or its affiliates, and Tangerine Bank and its affiliates accept no liability in respect thereof and do not guarantee the accuracy or reliability of any information in the third party Content. Any information contained in the Content, including information related to interest rates, market conditions, tax rules, and other investment factors, is subject to change without notice, and neither Tangerine Bank nor its affiliates are responsible for updating this information.
Tangerine Investment Funds are managed by Tangerine Investment Management Inc. and are only available by opening an Investment Fund Account with Tangerine Investment Funds Limited. These firms are wholly owned subsidiaries of Tangerine Bank. Commissions, trailing commissions, management fees and expenses all may be associated with mutual fund investments. Please read the prospectus before investing. Mutual funds are not guaranteed, their values change frequently and past performance may not be repeated.