10 Holiday Tips to Control Overspending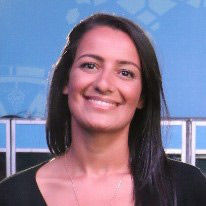 Friday, December 6th, 2019
Want to avoid overspending this holiday season? Here are 10 practical ways to stay on track.
Practical Advice on How to Stick to a Budget Over the Holidays

Legal Stuff
This article is provided for information purposes only. It isn't meant to be relied upon as financial, tax or investment advice, makes no guarantees about future financial conditions or performance, and shouldn't be considered a recommendation to buy or sell investments or financial products....Information contained in this article, including information related to interest rates, market conditions, tax rules, and other investment factors is subject to change without notice, and Tangerine Bank isn't responsible to update this information. All third party sources are believed to be accurate and reliable as of the date of publication, and Tangerine Bank doesn't guarantee its accuracy or reliability. Readers should consult their own professional advisor for specific financial, investment and/or tax advice tailored to their needs to ensure that individual circumstances are considered properly and action is taken based on the latest available information.