Top Scams to Avoid in 2018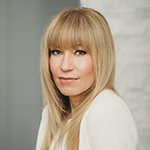 Tuesday, March 13th, 2018
In 2017, the Canadian Anti-Fraud Centre (CAFC) received 71,793 mass marketing fraud complaints with a total reported dollar loss of $110,329,034.47. Learn to protect yourself from their top 10 scams to avoid this year:

According to the CAFC, extortion scams can take various forms. "The most common involves fraudsters calling consumers impersonating the Canada Revenue Agency (CRA) claiming a recent audit has identified discrepancies from past filed taxes. Repayment is required immediately. Fraudsters threaten consumers that failure to pay will result in additional fees and/or jail time or deportation. Fraudsters request payment by a money service business or pre-paid cards and gift cards (like iTunes)."

Jessica Gunson, Acting Call Centre and Intake Manager for the Canadian Anti-Fraud Centre explains: "traditional phishing e-mails are designed to trick the victim into thinking they are dealing with a reputable company. E-mails are sent with the intention of capturing personal information and financial information, which can be used for identity theft and fraud. Common trends currently involve e-mails sent impersonating PayPal, Canada Revenue Agency, financial institutions, and e-mail providers."
If you've even been a victim of a phishing scam, take action immediately to help protect your identity – contact Equifax, TransUnion, all of your financial institutions, local police, and the Canadian Anti-Fraud Centre.

This scam involves a bogus Microsoft/Windows technician calling you, pretending your computer has a virus that they can fix (they can't and are just trying to gain access to your computer), and then once you're infected, direct you to the nearest Western Union to wire money to them.
The CAFC warns of a new twist that "involves past victims being called and told the original repair company is claiming bankruptcy and providing refunds for services rendered. Victims are told a transfer will be submitted to reimburse monies paid. Victims will receive a transfer above and beyond the agreed amount ($3,900 vs $390). Victims are warned of the mistake and requested to return the difference – often by Western Union or MoneyGram. Upon completion, victims realize the original refund was fake or transferred from a line of credit the victim owns."

This scam could involve someone calling, e-mailing or texting you to try to extract personal information from you such as your credit card number, name, date of birth, Social Insurance Number and more. Never give any personal information to anyone contacting you.

The CAFC warns that, "Canadians need to be cautious when buying merchandise online and are encouraged to fully review feedback and deal with companies or individuals that they know by reputation or from past experience. If the buyer is not familiar with a particular seller, they should independently verify who they are. A good rule of thumb: If the asking price of a product is too good to be true, it is."
Whether you're a business or an individual when selling merchandise online, you need to be aware that not all offers received are good and honest ones. When it comes to this type of scam, the CAFC cautions: "The seller receives a reply either by e-mail or text message from a scammer looking to purchase their product. The scammer will then proceed with transferring fake payment(s) to the sellers account, paying with stolen credit cards or paying with fraudulent cheques. In some situations, the victim isn't just out the item, they are also out money; through overpayment by the fraudster or shipping charges for the product."

In this scam, the CAFC reveals, "Fraudsters trick Canadian consumers into buying counterfeit goods at discounted prices through spoofed websites. A spoofed website is when a fraudster imitates a legitimate website of a famous brand. When the consumer receives the product, it will be of low quality and will lack the name brand or certification. Counterfeit products can also result in personal injury."

The CAFC warns with this scam, "Fraudsters constantly re-invent the wheel and come up with new ways to prey on potential victims. Older Canadians continue to receive phone calls, e-mails or messages through their social media accounts claiming they are the recipient of a large lottery or sweepstakes win. Prior to receiving any winnings, they must first pay a fee upfront. No winnings are ever received."
Furthermore, scammers will use real company names like "Reader's Digest" and "Publishers Clearing House" to instill confidence in the victim that the winnings are legitimate.

Job scams can encompass everything from bogus offers to be a mystery shopper from what seems to be a reputable company to offering you to wrap your car while earning big bucks (you never get the money) or recruitment offers to become a "financial agent" in which you're really the mule or middle person for transferring funds – with you never receiving a penny and being out hundreds or even thousands of dollars. New scams are being invented by criminals every day preying on those looking for work and a side hustle. Be extra skeptical with these offers.

A heartbreaking scam that tugs on the victim's heart strings is hitting consumers who turn to the internet to find companionship and love. Unfortunately, scammers know this and use every type of dating or social networking site available to seek out potential victims.
The CAFC wants you to know the scammer will try to gain your trust through displays of affection and will communicate via phone, skype and e-mail for months if needed to build trust. The scammer will often claim to be working abroad, usually in a lucrative business venture. Eventually the scammer will want to meet with the victim in person. It's at this time the scammer will say they can't afford to travel and will ask for money to cover travel costs. Other variations include the scammer claiming there's a medical emergency with a sick family member and will ask for money to cover medical expenses.
Sources: The Canadian Anti-Fraud Centre, quotes and research from Jessica Gunson and Jeff Thomson, from the CAFC.
This article or video (the "Content"), as applicable, is provided by independent third parties that are not affiliated with Tangerine Bank or any of its affiliates. Tangerine Bank and its affiliates neither endorse or approve nor are liable for any third party Content, or investment or financial loss arising from any use of such Content.
The Content is provided for general information and educational purposes only, is not intended to be relied upon as, or provide, personal financial, tax or investment advice and does not take into account the specific objectives, personal, financial, legal or tax situation, or particular circumstances and needs of any specific person. No information contained in the Content constitutes, or should be construed as, a recommendation, offer or solicitation by Tangerine to buy, hold or sell any security, financial product or instrument discussed therein or to follow any particular investment or financial strategy. In making your financial and investment decisions, you will consult with and rely upon your own advisors and will seek your own professional advice regarding the appropriateness of implementing strategies before taking action. Any information, data, opinions, views, advice, recommendations or other content provided by any third party are solely those of such third party and not of Tangerine Bank or its affiliates, and Tangerine Bank and its affiliates accept no liability in respect thereof and do not guarantee the accuracy or reliability of any information in the third party Content. Any information contained in the Content, including information related to interest rates, market conditions, tax rules, and other investment factors, is subject to change without notice, and neither Tangerine Bank nor its affiliates are responsible for updating this information.
Tangerine Investment Funds are managed by Tangerine Investment Management Inc. and are only available by opening an Investment Fund Account with Tangerine Investment Funds Limited. These firms are wholly owned subsidiaries of Tangerine Bank. Commissions, trailing commissions, management fees and expenses all may be associated with mutual fund investments. Please read the prospectus before investing. Mutual funds are not guaranteed, their values change frequently and past performance may not be repeated.