My Lean Life: DJ & Music Producer Ryan Hemsworth (Video)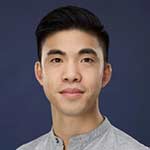 Wednesday, September 13th, 2017
Ryan Hemsworth is part of a generation of self-made musicians where your laptop is the instrument of choice and the Internet can be the most important stage. But while the Halifax-born producer started in his bedroom doing bootleg remixes and mashups, his remixes for Frank Ocean and Grimes, along with his work for artists like Lana Del Rey and two acclaimed full-length albums, have cemented him as an eminent name in hip-hop and electronic music, taking him on tours around the world.
We sat down with Ryan to talk about the process of becoming financially stable as a musician and what he's learned along the way.
Do you remember getting a bank account for the first time?
I was set up with my bank probably when I was like 12... that was my mom's idea right from the beginning. I didn't put two and two together at first, but I think it was good to start out that early and have a debit card, so you know the reality of having money and not having money. I made sure to never let it get down right to zero, just because that seemed like a scary thing.
Do you remember the first time you ever got paid for your music?
You know, when I started out, I was selling my stuff on Bandcamp and a few other sites like that. But in grade 10 or 11, I was making albums and I would burn them on CDs, do the artwork, make the whole case and everything and walk to school and sell it to people for $15, which is definitely overpriced, but that was my first time making money.
What was the first gig you ever made money from?
I think I was opening for like a local legend in Halifax and definitely didn't make more than $50 — which was as much as I spent making dinner and going out for drinks with friends that night. In the beginning, you don't really have any kind of idea of what you're going to get, how it's going to be spent, or what you're going to put it towards. You have to learn from those little mistakes in the beginning.
Did you ever think of music as a way of making money when you started?
Money was not even a concept or something that seemed like a reality until I started playing some shows — and that was its own mountain to climb. But when I did my own tour and was on the road for two months in a van, I remember thinking it wasn't really worth it. Then I came home after 100 shows and checked my bank account and was like, 'whoa, I can actually live off this for a while.' This is a job.
How did it feel when you realized it was your job?
That feeling of sustainability doesn't really sink in for a while, and I don't even really know if it's fully there. In my mind there's always that fear of it not being sustainable. So a lot of it has just been reining in my spending on tour. I think it's also just starting out with good habits from the beginning and trying to instill that in yourself.
When you were first starting out, what else did you do to get your music out there without having to come out of pocket?
A big thing for getting your music out there is your whole visual branding. So it was like, 'okay I need a music video, and I don't know anybody with a camera, so I'm just going to just rip this movie that I have on my computer and then chop it up and distort it until it looks like this really weird music video'. It's been a luxury for my generation that we have the ability to make music, record it, release it, distribute it, and promote it, so it's just about using every technological resource you have and being creative with it. Faking it until you make it.
Do your parents ever ask how you make a living off music?
For a while, yeah, my parents were like, 'Are you okay? Can you pay rent? Is this a thing you can you actually make money and survive off of?' I mean for a while it wasn't, but you kind of have to pretend that you're good and hopefully eventually it works out.
Do you feel like there's a trade-off between getting paid and getting exposure as an artist?
Exposure is that word that everybody throws around and it's almost a taboo. But at the same time, it's real, and when you're starting, you just need to get out there and be in different cities. And people need to see you, see those photos on Instagram, or whatever it is. A lot of it is that appearance of being bigger than you actually are, or doing things better than you are at the moment.
This interview has been edited and condensed for clarity.
This article or video (the "Content"), as applicable, is provided by independent third parties that are not affiliated with Tangerine Bank or any of its affiliates. Tangerine Bank and its affiliates neither endorse or approve nor are liable for any third party Content, or investment or financial loss arising from any use of such Content.
The Content is provided for general information and educational purposes only, is not intended to be relied upon as, or provide, personal financial, tax or investment advice and does not take into account the specific objectives, personal, financial, legal or tax situation, or particular circumstances and needs of any specific person. No information contained in the Content constitutes, or should be construed as, a recommendation, offer or solicitation by Tangerine to buy, hold or sell any security, financial product or instrument discussed therein or to follow any particular investment or financial strategy. In making your financial and investment decisions, you will consult with and rely upon your own advisors and will seek your own professional advice regarding the appropriateness of implementing strategies before taking action. Any information, data, opinions, views, advice, recommendations or other content provided by any third party are solely those of such third party and not of Tangerine Bank or its affiliates, and Tangerine Bank and its affiliates accept no liability in respect thereof and do not guarantee the accuracy or reliability of any information in the third party Content. Any information contained in the Content, including information related to interest rates, market conditions, tax rules, and other investment factors, is subject to change without notice, and neither Tangerine Bank nor its affiliates are responsible for updating this information.
Tangerine Investment Funds are managed by Tangerine Investment Management Inc. and are only available by opening an Investment Fund Account with Tangerine Investment Funds Limited. These firms are wholly owned subsidiaries of Tangerine Bank. Commissions, trailing commissions, management fees and expenses all may be associated with mutual fund investments. Please read the prospectus before investing. Mutual funds are not guaranteed, their values change frequently and past performance may not be repeated.