Understanding Retirement Income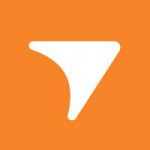 Friday, January 2nd, 2015
No matter what stage of life you're in, having a budget is essential. A budget has two basic components: income, and expenses. You'll generally only have one income source before retirement, but when you DO retire, you may have multiple sources. In fact, one of those sources could be from a part-time job, since many people may transition slowly into full retirement, and some may never end up stopping work completely.
Let's break down some of the other possible income sources:
CPP
The Canada Pension Plan: Part of the income you earned during your working career went into contributions towards the Canada Pension Plan. The income you'll receive from the CPP will depend on how long, and how much you've contributed over your lifetime.
OAS
Old Age Security: Your OAS entitlement is based on how long you've lived in Canada, even if you didn't earn an income during that entire time.
GIS
The Guaranteed Income Supplement: This is a program that provides a monthly benefit to people who are eligible for Old Age Security AND have a low income. The exact amount you receive depends on your marital status as well as your income level.
Retirement Savings Plans
If you contributed to a Registered Retirement Savings Plan, it can provide income for you in retirement. Many Canadians choose to convert their RRSPs to Registered Retirement Income Funds in the year they turn 71, which is the year RRSPs have to be wound down.
TFSAs
More and more Canadians are turning to the Tax-Free Savings Account to save for retirement. This account is more flexible than an RRSP or RRIF, and you can add or withdraw from it up to any age, even throughout retirement, without penalty as long as you don't exceed your allowable contribution limit.
Other investments
If you've maximized the contributions to all of your tax-advantaged accounts, then you might have only option contributed to a non-registered investment account as well. There are no contribution limits for these accounts at any time during your life.
A pension plan at work
Some companies provide pension plans to their employees. Some plans have a defined benefit, meaning your monthly income in retirement is known in advance, while other plans are known as defined contribution plans, which are similar to RRSPs in that you know what the contributions are, but the income in retirement is dependent on the performance of the investments you selected.
Next, you'll have to break down your expenses.
When you stop working, you'll stop contributing into the Canada Pension Plan and you'll stop paying Employment Insurance premiums. You might stop saving into certain retirement plans, although more and more people continue to save into their TFSAs even after they retire.
Hopefully you'll be mortgage-free, you won't be commuting to work, or having to update your work wardrobe anymore, and at least for the time being, you'll have access to a wide variety of "Senior's Discounts" on everything from transit, to restaurants, to entertainment, and more.
But not everyone's retirement looks the same. Some people will travel more, others may have stopped travelling. Some may have lower cost hobbies than others. And then there's the question of what types of health care costs you might incur as you age… something that's hard to know when you're young. There is a lot of debate as to how much of your pre-retirement income you need to replace to maintain your lifestyle, but the truth is that there is no one right answer that will work for everyone. One thing to keep in mind is that retirement expenses may change over time, too. Some may start with higher expenses that gradually decrease, while others may be just the opposite. As you get closer to retirement, it'll be easier to gauge what your particular expenses might look like.
But for now, hopefully you have a better idea about planning for your retirement budget. Fundamentally, it requires the same approach to your finances as before you retire: knowing how your income and expenses balance out.
This article or video (the "Content"), as applicable, is provided by independent third parties that are not affiliated with Tangerine Bank or any of its affiliates. Tangerine Bank and its affiliates neither endorse or approve nor are liable for any third party Content, or investment or financial loss arising from any use of such Content.
The Content is provided for general information and educational purposes only, is not intended to be relied upon as, or provide, personal financial, tax or investment advice and does not take into account the specific objectives, personal, financial, legal or tax situation, or particular circumstances and needs of any specific person. No information contained in the Content constitutes, or should be construed as, a recommendation, offer or solicitation by Tangerine to buy, hold or sell any security, financial product or instrument discussed therein or to follow any particular investment or financial strategy. In making your financial and investment decisions, you will consult with and rely upon your own advisors and will seek your own professional advice regarding the appropriateness of implementing strategies before taking action. Any information, data, opinions, views, advice, recommendations or other content provided by any third party are solely those of such third party and not of Tangerine Bank or its affiliates, and Tangerine Bank and its affiliates accept no liability in respect thereof and do not guarantee the accuracy or reliability of any information in the third party Content. Any information contained in the Content, including information related to interest rates, market conditions, tax rules, and other investment factors, is subject to change without notice, and neither Tangerine Bank nor its affiliates are responsible for updating this information.
Tangerine Investment Funds are managed by Tangerine Investment Management Inc. and are only available by opening an Investment Fund Account with Tangerine Investment Funds Limited. These firms are wholly owned subsidiaries of Tangerine Bank. Commissions, trailing commissions, management fees and expenses all may be associated with mutual fund investments. Please read the prospectus before investing. Mutual funds are not guaranteed, their values change frequently and past performance may not be repeated.