Money Saving Habits I Learned at 18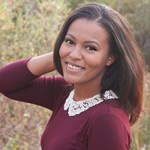 Wednesday, September 4th, 2019
I recently read the book The Power of Habit by Charles Duhigg as part of a book club at work. The book takes a great look at habits from many different perspectives—from individual to societal habits.
Duhigg breaks down all habits as a simple cycle: Cue, Routine and Reward.
In my family, I've always had the reputation of being a saver but saving hasn't always come naturally to me. Reading this book got me thinking about my money habits and how these habits have helped me become a more effective saver.
First Savings Goal: Braces
Getting into the habit of saving really started when I decided to get braces at the age of 18. At the time I was taking a break from university and working two part-time jobs.
I was able to set up monthly payments of $250 with my orthodontist that would be automatically withdrawn from my chequing account. All I had to do was make sure there was money in the account!
And so began my money-saving habit. From each paycheque, I'd set aside some money for my braces payments. Because the payments were withdrawn monthly, it was easy to achieve this super short-term savings goal and it felt good to know my money was going towards something I really wanted.
Here's how it worked in the Cue, Routine, Reward cycle:


| | | |
| --- | --- | --- |
| Cue | Routine | Reward |
| Payday | Put $250 towards braces monthly | Straighter teeth |

Once I finished paying for my braces, I was so used to saving that I continued to set aside the same amount each month.
My Next Short-Term Goal
Not long after, I graduated from university and had to start paying back my student loans. Since I had never really given up setting aside money after paying for my braces, paying back my student loans didn't feel like much of a burden—I was simply redirecting funds I was saving anyway.
I knew I wanted to pay off my student loans quickly, so rather than paying the minimum payment amount as outlined on my loan agreement, I decided to challenge myself to put $350 towards my student loan payments each month. Similar to my braces payments, I had the funds automatically withdrawn each month.
It took a few years to pay off the loans, but because I was paying more than the minimum, I paid it off more quickly than expected.


| | | |
| --- | --- | --- |
| Cue | Routine | Reward |
| Payday | Put $350 towards student loans monthly | No more student loan debt |

I continued to set aside money after paying off my student loans, this time redirecting the funds to a savings account.
Saving for the Long Term
I set up an automatic transfer that would occur every payday. The money from my chequing account went into various savings accounts that I used for different goals: retirement, a down payment on a house, an emergency fund and vacations.
Unlike paying for braces or paying off student loans, some of these savings goals were a little bit harder to save for because they didn't have a fixed amount or an exact end date. Even though my objectives had shifted from more tangible and immediate goals, like getting braces, to long-term goals like retirement, I already had an established savings habit in place.


| | | |
| --- | --- | --- |
| Cue | Routine | Reward |
| Payday | Put funds towards retirement and an emergency fund | Financial security |

It can take some time to create positive savings habits if you've never done it before. In my case, it helped to start with a short-term goal with immediate effects I could see before moving on to the big, long-term savings goals.
Over the years I've kept challenging myself to save more and more, and although I haven't quite hit all my goals yet, I know I'm on the right track to reap the rewards in the future.
This article or video (the "Content"), as applicable, is provided by independent third parties that are not affiliated with Tangerine Bank or any of its affiliates. Tangerine Bank and its affiliates neither endorse or approve nor are liable for any third party Content, or investment or financial loss arising from any use of such Content.
The Content is provided for general information and educational purposes only, is not intended to be relied upon as, or provide, personal financial, tax or investment advice and does not take into account the specific objectives, personal, financial, legal or tax situation, or particular circumstances and needs of any specific person. No information contained in the Content constitutes, or should be construed as, a recommendation, offer or solicitation by Tangerine to buy, hold or sell any security, financial product or instrument discussed therein or to follow any particular investment or financial strategy. In making your financial and investment decisions, you will consult with and rely upon your own advisors and will seek your own professional advice regarding the appropriateness of implementing strategies before taking action. Any information, data, opinions, views, advice, recommendations or other content provided by any third party are solely those of such third party and not of Tangerine Bank or its affiliates, and Tangerine Bank and its affiliates accept no liability in respect thereof and do not guarantee the accuracy or reliability of any information in the third party Content. Any information contained in the Content, including information related to interest rates, market conditions, tax rules, and other investment factors, is subject to change without notice, and neither Tangerine Bank nor its affiliates are responsible for updating this information.
Tangerine Investment Funds are managed by Tangerine Investment Management Inc. and are only available by opening an Investment Fund Account with Tangerine Investment Funds Limited. These firms are wholly owned subsidiaries of Tangerine Bank. Commissions, trailing commissions, management fees and expenses all may be associated with mutual fund investments. Please read the prospectus before investing. Mutual funds are not guaranteed, their values change frequently and past performance may not be repeated.