How Much Income Do You Really Need in Retirement?
Tuesday, February 12th, 2019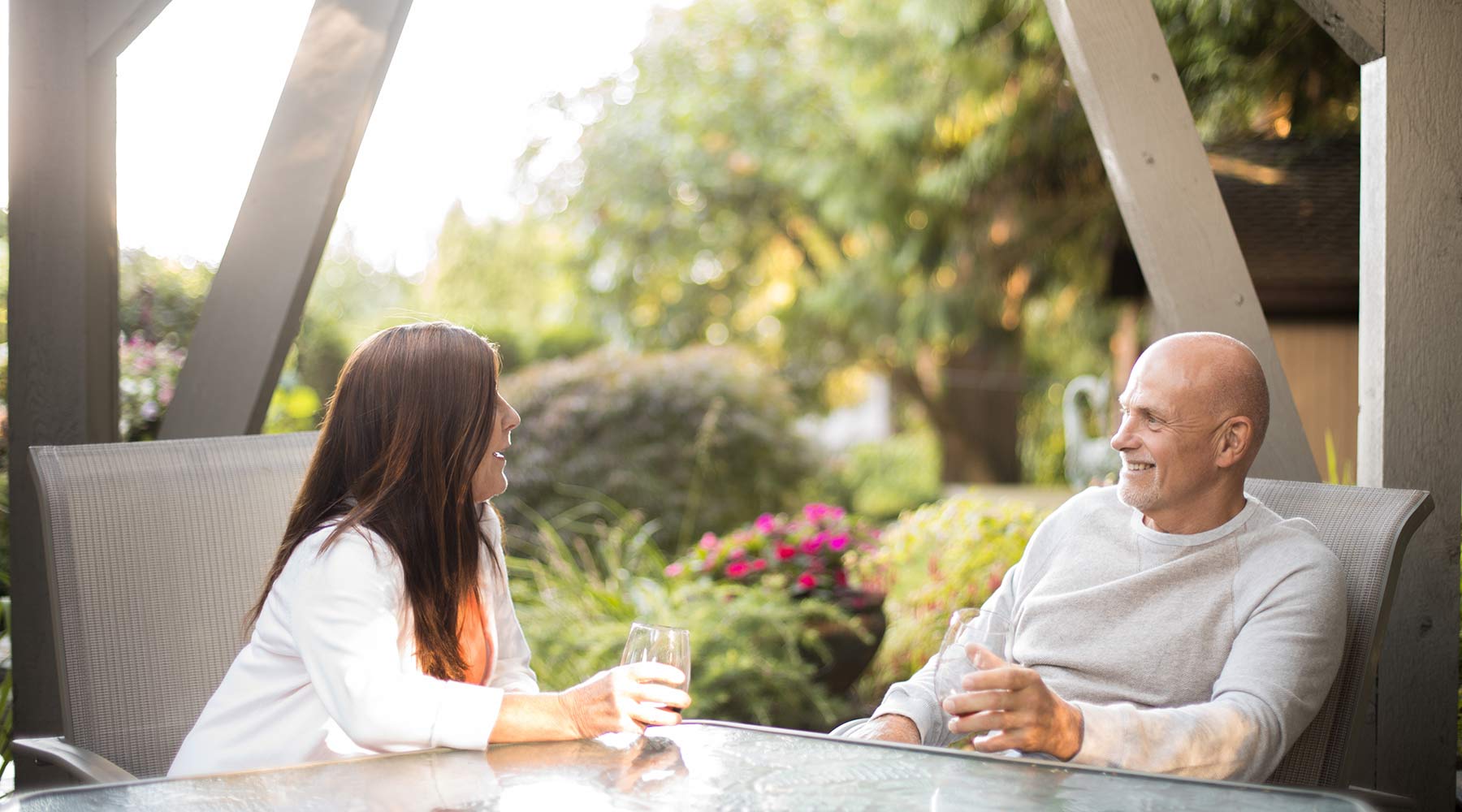 If you're in your 50s, you're likely in your prime earning years. But if you're like many people, you may have a nagging fear — the fear that you're not saving enough for retirement. It might be the fear that pops into your head in the dark of night.
You moan to yourself, how are you ever going to be able to retire comfortably? Especially if you've been told that you'll need 70 to 80% of your pre-retirement income in retirement.
Roll over, count sheep and go back to sleep. It may not be that bad.
Spending Habits of a Nation
Statistics Canada conducts ongoing research into the spending habits of Canadian households. The latest study included 17,590 households from across Canada. The findings are illustrative.
Total expenditures tend to peak for households aged 40-54.[1] On average, households aged 40-54 spent $103,175 in 2017, including all goods, services, taxes and pension contributions.
Compare that to average spending of $60,359 for households aged 65+. That's 58% of the spending of the households aged 40-54.[2]
That's a little better than the 70 to 80% of your pre-retirement income many financial planners say you'll need.
In retirement, habits and behaviours change. So does your spending. You may sell your home and downsize or move somewhere where the cost of living is different. You might spend less on hobbies and things you're passionate about, or you may spend more.
The Good News About Retirement
Let's look at the good news. Many expenses go away or are greatly reduced. For example, shelter fell from $22,019 to $13,399 for households 65+, or to 60% of the average shelter of households 40-54.
Income taxes were 50% of household 40-54 levels. And insurance premiums and pension contributions fell to 20% of the average household aged 40-54.
On average, households 65+ spent less than households 40-54 – dining out (58%), cell phones (36%), pet expenses (51%), household furnishing (55%), education (13%) and alcohol (68%).
Transportation is one of the biggest household expenses. Peak-earning households spent on average $15,010[3] commuting. For households 65+, transportation expenses plummeted to $8,071, or 53% on a comparative basis.
Where Do Households 65+ Spend More?
Gambling claims $247, above the $200 households 40-54 on average spend on lottery tickets. Older households tend to spend more on healthcare, but surprisingly the numbers are not significant.[4]
Households 65+ also tended to become more philanthropic, and gave $1,180, or double the average spend of households 40-54.
[1] Stats Canada defines a household as a person or group of persons occupying one dwelling unit. Age is based on the age of the member of the household mainly responsible for its financial maintenance (e.g. pays the rent, mortgage, property taxes, and electricity).
[2] Of course there are caveats. Expenses vary across Canada. Spending may be affected by lifestyle and income. Different numbers of persons live in Canadian households, which may affect the data.
[3] Excluding airplane travel.
[4] Households 40-54 spent $2,673 on healthcare. Households 65+, $2,936.
This article or video (the "Content"), as applicable, is provided by independent third parties that are not affiliated with Tangerine Bank or any of its affiliates. Tangerine Bank and its affiliates neither endorse or approve nor are liable for any third party Content, or investment or financial loss arising from any use of such Content.
The Content is provided for general information and educational purposes only, is not intended to be relied upon as, or provide, personal financial, tax or investment advice and does not take into account the specific objectives, personal, financial, legal or tax situation, or particular circumstances and needs of any specific person. No information contained in the Content constitutes, or should be construed as, a recommendation, offer or solicitation by Tangerine to buy, hold or sell any security, financial product or instrument discussed therein or to follow any particular investment or financial strategy. In making your financial and investment decisions, you will consult with and rely upon your own advisors and will seek your own professional advice regarding the appropriateness of implementing strategies before taking action. Any information, data, opinions, views, advice, recommendations or other content provided by any third party are solely those of such third party and not of Tangerine Bank or its affiliates, and Tangerine Bank and its affiliates accept no liability in respect thereof and do not guarantee the accuracy or reliability of any information in the third party Content. Any information contained in the Content, including information related to interest rates, market conditions, tax rules, and other investment factors, is subject to change without notice, and neither Tangerine Bank nor its affiliates are responsible for updating this information.
Tangerine Investment Funds are managed by Tangerine Investment Management Inc. and are only available by opening an Investment Fund Account with Tangerine Investment Funds Limited. These firms are wholly owned subsidiaries of Tangerine Bank. Commissions, trailing commissions, management fees and expenses all may be associated with mutual fund investments. Please read the prospectus before investing. Mutual funds are not guaranteed, their values change frequently and past performance may not be repeated.