How Do GICs Fit Into a Broader Investment Portfolio?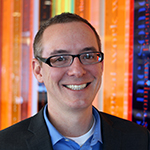 Monday, May 15th, 2017
Q:
How do GICs fit into a broader investment portfolio?
A:
Guaranteed Investment Certificates (GICs) can serve many different functions in an investment portfolio:
1) They can be a less-risky substitute for bonds in the fixed income portion of your investment portfolio.
2) They can help to create a steady stream of income, if they've been set up to mature at regular intervals.
3) They can be parking spots for cash sums you won't be needing soon.
GICs can also play a couple of different roles from an asset allocation perspective. (Your asset allocation is your mix of different investment types.) Where would you think GICs would fit into the list of three primary asset classes below?
1) Cash
2) Fixed income
3) Equities
Interestingly, GICs can fit into both of the first two categories. There are GICs that are short-term (i.e. less than 1 year until they mature), and then those that have a term of 1-year or longer until maturity. Because of this, shorter-term GICs fall into the cash category, and longer-term GICs fall into the fixed income category.
As mentioned, some investors use GICs either in place of, or in addition to, bonds in the fixed income portion of their overall portfolio. The approach with this is usually to create a GIC ladder. A GIC ladder basically means you split your GIC funds into multiple GICs with different maturities. So you take the $50,000 you have, for example, and then buy one each of 1-5 year GICs. With the proceeds of each maturing GIC, you then buy a new 5 year GIC, and just continue this process each year. By having GICs mature each year, you're also creating access to funds that you may decide to re-allocate to other investments as well.
No risk?
So do GICs have any risk we need to be aware of? GICs are non-market based investments – not investments in securities like stocks or bonds – and they therefore have no market risk. That doesn't mean they have zero risk, though. It's just a different kind of risk: interest rate risk. This simply means that when you lock your money into an investment at a set interest rate, you run the risk of rates going up while your money is locked in at the lower rate, therefore missing out on higher interest. In other words, the tradeoff of having no market volatility is that there's some opportunity cost. But this can be limited by using the GIC ladder approach mentioned above.
It's also important to keep in mind that this opportunity cost is very similar to the risk many of us take with our mortgages too. If you get a 5-year fixed rate mortgage (or any term, frankly) and rates drop dramatically – thereby reducing the 5-year fixed rate offered – you'll be paying more than you would have at the new lower rate. With mortgages, though, there are often things you can do to take advantage of a new lower rate, like extend your term, as one option.
Bottom line: GICs can often help investors earn a guaranteed yield without the volatility that can be attached to other investments (such as bonds). They can also be a great place to earn a bit of extra interest over a savings account for funds you won't be needing any time soon.
---
If you have a question Joe can answer in a future article or have a topic suggestion, please email it to: askanadvisor@tangerine.ca
This article is intended to provide general information only about GICs. If you need further information about your specific circumstances you should speak to an investment advisor.
This article or video (the "Content"), as applicable, is provided by independent third parties that are not affiliated with Tangerine Bank or any of its affiliates. Tangerine Bank and its affiliates neither endorse or approve nor are liable for any third party Content, or investment or financial loss arising from any use of such Content.
The Content is provided for general information and educational purposes only, is not intended to be relied upon as, or provide, personal financial, tax or investment advice and does not take into account the specific objectives, personal, financial, legal or tax situation, or particular circumstances and needs of any specific person. No information contained in the Content constitutes, or should be construed as, a recommendation, offer or solicitation by Tangerine to buy, hold or sell any security, financial product or instrument discussed therein or to follow any particular investment or financial strategy. In making your financial and investment decisions, you will consult with and rely upon your own advisors and will seek your own professional advice regarding the appropriateness of implementing strategies before taking action. Any information, data, opinions, views, advice, recommendations or other content provided by any third party are solely those of such third party and not of Tangerine Bank or its affiliates, and Tangerine Bank and its affiliates accept no liability in respect thereof and do not guarantee the accuracy or reliability of any information in the third party Content. Any information contained in the Content, including information related to interest rates, market conditions, tax rules, and other investment factors, is subject to change without notice, and neither Tangerine Bank nor its affiliates are responsible for updating this information.
Tangerine Investment Funds are managed by Tangerine Investment Management Inc. and are only available by opening an Investment Fund Account with Tangerine Investment Funds Limited. These firms are wholly owned subsidiaries of Tangerine Bank. Commissions, trailing commissions, management fees and expenses all may be associated with mutual fund investments. Please read the prospectus before investing. Mutual funds are not guaranteed, their values change frequently and past performance may not be repeated.