Last Father's Day, we asked our Forward Thinking contributors to tell us how their fathers shaped the way they think about money. Their personal stories made us realize our parents can be a great source of knowledge and inspiration, so for Mother's Day, we once again turned to our contributors to share how their mothers set them on the right financial path. We hope you enjoy their stories. Have a happy Mother's Day!
You Are Your Best Investment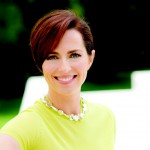 Rita Silvan
When my mom realized that one salary alone wasn't enough to support a growing family, she tried to bridge the gap by selling factory second women's fashions door-to-door. The money helped buy groceries, but she needed a better plan—and it wasn't playing the Irish Sweepstakes. She decided to invest in herself.
When her neighbour decided to become an optician, she asked my mom if she wanted to be study buddies. Since my mom was a whiz in math and physics, and a natural salesperson, the profession was a good fit. For the next two years, Mom juggled shifts as a supermarket cashier with night courses and exams. To make it all work—and, I'm ashamed to admit, this was the 70s and none of us lifted a finger—she woke at 4 a.m. to study before making breakfast for everyone, cleaning up, and starting her cashier job.
After graduation, Mom found work right away. Even though she was paid less than the male opticians and was expected to clean the store and make coffee, she was eventually promoted to manager. She loved her work, and it wasn't long before she out-earned my dad.
My mom taught me this: You are your best investment. Because of her, I'm willing to be a beginner to acquire new skills. Usually those investments have paid off handsomely. She taught me to be CEO of my own life—and to allocate capital and resources for long-term returns. Thanks, Mom!
My Mom Taught Me About Side Hustles Before They Were Cool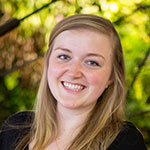 Cait Flanders
I grew up watching my mom follow her passion alongside of her day job. She loved to sew, and was always designing and creating things, then selling them.
By the time I was in high school, she made it a more serious side business, and she spent the majority of her evenings and weekends piecing together custom figure skating competition dresses for girls in the local league. When it got to this stage, she taught me a lot about small business finances, as she went through the process of getting a business licence, opening a business bank account, keeping records of transactions, and more. And when she later decided to stop and start a different side hustle, I learned even more about making big decisions, as well as the process of selling business assets.
Looking back, I can see my mom was a huge influence in why I started freelancing. She was also ahead of the curve, and knew some of the most important advice we read about side hustles every day now: it's OK to stay at your day job (when everyone thinks we should quit them these days); it's important to treat it like a real business; and you should love the work. At the end of the day, if you don't love the work, there's no point wasting your spare time on a side hustle. Life's too short.
How Investing Brought My Mom and Me Closer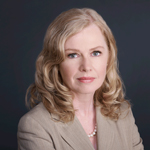 Anita Saulite
Growing up, I didn't share the same interests as my mom. Although I loved her dearly and always knew I could count on her, we were just different. I didn't like to cook, bake, sew or do any household related activities. I was a tomboy and spent most of my free time playing soccer and riding my bike. It was a joyful childhood for the most part.
But as I grew older, my mom became more influential in my life. Both of us began investing around the same time, and we learned together how to tackle the markets. To this day, we discuss the markets, what stocks to buy and key economic events.
Lately our conversations have focused on the outcome of the U.S. Presidential election. Both of us agree that it's best to "stay the course" and remain invested even if things turn a bit turbulent.
The other thing we do is share research. Our conversations get a bit technical. We talk about a company's price-to-earning (p/e) ratio, investment yield and 52-week high/low. Sometimes we're not on the same page about a company.
Nevertheless, I appreciate and value the time my mom and I spend talking about investments. And the funny thing is, I've discovered we're not that different after all. I even learned to love to cook and bake. Happy Mother's Day, Mom!
My Mother Taught Me About Rainy Days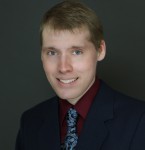 Sean Cooper
When I was growing up, money was always tight around the house. My mother was a single mother raising my sister and me. Unfortunately, she lost her job on two occasions and was out of work for about six months, almost losing the family home. Thankfully, she had emergency savings to help cover the mortgage and other household expenses. My mother kept six months' living expenses in a high-interest savings account she could easily access in a financial emergency. By planning ahead, she taught me a powerful lesson: the importance of prioritizing spending and planning for a rainy day (because when it rains, it pours).
With only one paycheque coming in, we already lived frugally. We bought everything from clothing to bicycles second-hand. Once my mother was out of work, we got rid of any extra frills that we could live without. For example, we cancelled cable and walked to school instead of driving. Although it was tough living like this, the one positive is that it changed my perspective on life and money. It made me realize how fortunate we are and how we should never take things for granted.
My Mother, My Role Model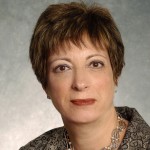 Sheryl Smolkin
My mother was a feisty fashionista who was way ahead of her time. In the late 1940s, she worked as a bookkeeper in Montreal, but when she moved to Cornwall to marry my dad, she had to give up her job.
In the 50s and 60s, she worked weekends in the ladies' store owned by my father's family, but that wasn't enough for her. She wasn't given the opportunity to take a leadership role, and with her three children approaching university age, she wanted to contribute more to the household budget.
So even though she didn't finish high school, in her 40s she passed the exams to become a real estate agent and later a successful real estate broker. When my parents separated, she moved to Toronto and built up her real estate business all over again.
Ever resourceful, she shifted to selling Registered Educational Savings Plans (RESPs) after the real estate market tanked in the 1980s. She also worked long past the normal retirement age of 65, and at age 80, her company finally gave her a retirement dinner, in part I think to encourage her to finally stop coming to the office.
Mom recently moved to a retirement home specializing in Alzheimer's and dementia care, but she's still my role model. She taught my sister and me that women must be self-sufficient and able to support themselves. We also inherited her love of stylish clothes and her fervent belief that "real sales" start at 50% off.