Looking to buy a house? Your burning questions answered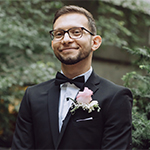 Thursday, May 19th, 2022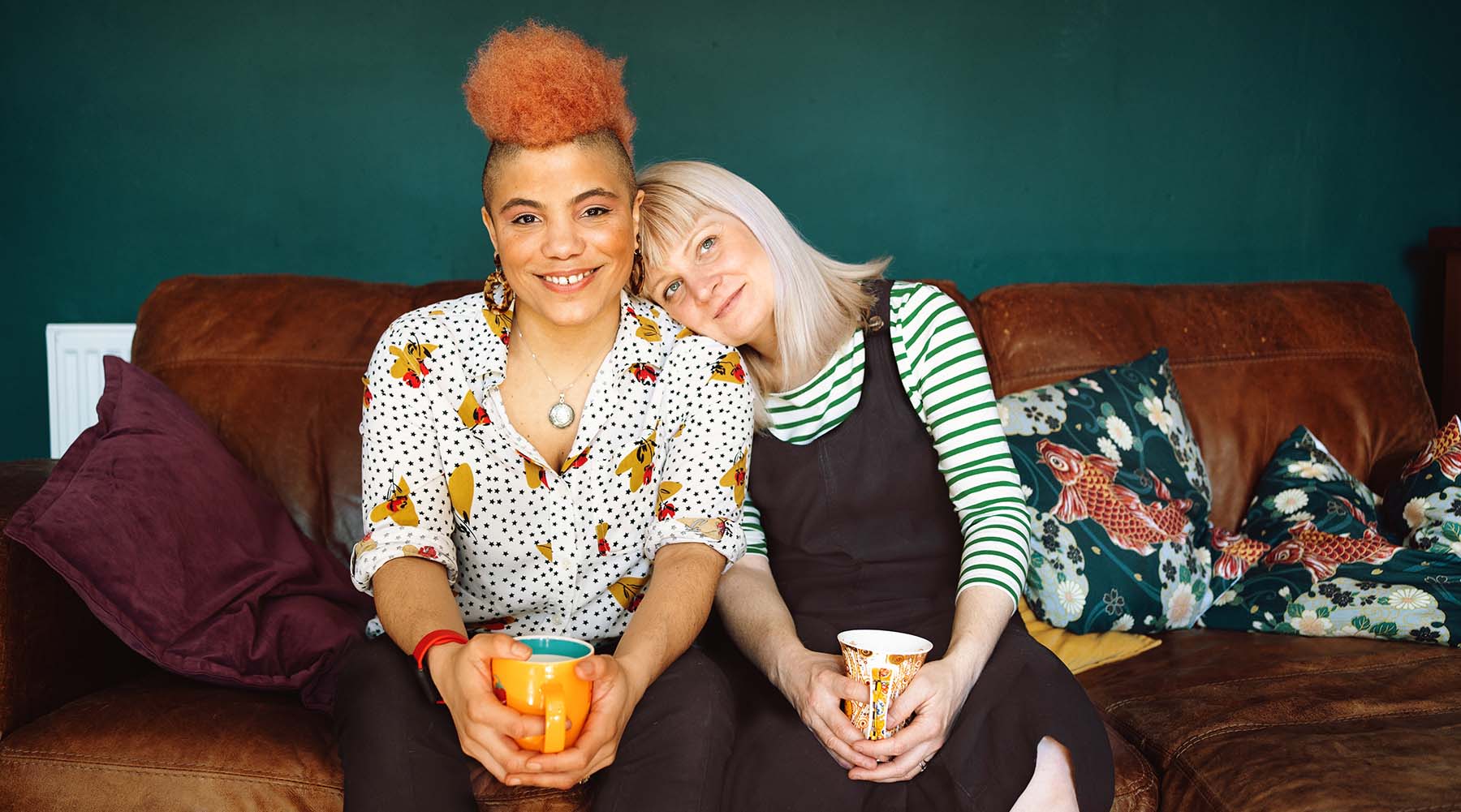 For some people, the current Canadian real estate market might induce feelings of anxiety or uncertainty. For others, it may represent opportunity or added security. In reality, there's no one-size-fits-all strategy for Canadians who are thinking of entering the real estate market and purchasing a home.
Things have gotten interesting, though. Given recent inflation, coupled with historically low mortgage rates and exodus from major cities, the real estate markets across the country have left many wondering if now is the right time to make a move.
We asked two sources several burning questions Canadians may have about buying a home.
George Kibalian is the Senior Manager of retail lending at Tangerine Bank, with more than 18 years experience in the world of mortgages and financial institutions.
Vincent Vommaro has worked as a realtor for the past 12 years, servicing the regions of Toronto, York Region, Simcoe and surrounding areas. He decided to become an agent after being disappointed in his experience with selling his own home. "I wanted to become the professional that I expected," he says.
Burning Questions
1. Given the current market and future projections, will I ever be able to afford a home?
Kibalian: It depends. Where do you want to live? Are you willing to live outside a major city? Post-pandemic, will you be able to work remotely for the majority of the time? Are you ok with a "starter" home like a condo or a townhouse?
If you have an annual net income of at least $100,000 you could potentially afford a mortgage amount of $427,000. If you have a down payment of $50,000, you could probably afford a home of $477,000. So a $427,000 Mortgage + $50,000 Down Payment = a Purchase price of $477,000. There's always more room for optimism if you are able to reduce or pay off any debts such as credit cards, car loans etc.
What can you get for $477,000 around Toronto or Vancouver? Maybe a small condo. $477,000 outside the city (two hours in any direction) may get you a detached home or a new condo/Townhouse.
Vommaro: Home affordability is always a hot topic and it's all relative. Homebuyers were asking themselves the same questions five years ago, or even 20 years ago. The key thing to focus on is the affordability of the mortgage payment. When you compare it to the current rental market, it still makes a lot of sense to own now vs waiting for the proverbial sky to fall.
2. Is now a good time to buy a house?
Kibalian: It depends if you have the ability to purchase a home that makes sense and is comfortably within your means. You always have different options and considerations later on to keep things flexible, like refinancing or flipping your home. Always keep in mind the realities of the current market.
3. What could rising interest rates mean for me?
Kibalian: When you apply for a mortgage, the banks will use a stress test rate of the higher of contract rate + 2% or 5.25%, to make sure your income can meet the pressure of a rate increase. As long as rates don't surpass the current stress test rate, raising the rates will not impact the amount of mortgage you can afford. However, a rate increase will impact your budget if you buy a home.
If we take a mortgage amount of $300,000 at a fixed interest rate of 2.50%, the monthly payment is $1,344.
An increase to a 3.00% fixed interest rate will mean a monthly payment of $1,420, an increase to 3.50% will mean a monthly payment of $1,498, an increase to 4.00% will mean mean a monthly payment of $1,578, and so on.
These increases are just hypothetical examples, of course. If you have a variable rate mortgage, your rate will go up as soon as your lender raises their rate. With a fixed rate mortgage, you won't face an increase until your term ends, if the rate when you renew is higher than it was at the beginning of the term.
Vomarro: When qualifying for a mortgage, it's not the sale price that you qualify for, but the mortgage amount. Higher interest means your affordability/buying power comes down. It also typically will cool down the market. House prices may not drop when rates rise, however they may cool off long enough for the economy to catch up and then begin the cycle all over again.
4. Besides my mortgage payments, what would it really cost me to own a home?
Vomarro: Of course that is the biggest expense but it's not the only thing to consider. There are annual property taxes, utilities, (heat, hydro, water etc.) and maintenance. Every home - old, new, low-rise or high-rise - requires regular maintenance and eventual replacement cost of major components (roof, furnace, windows etc.).
Kibalian: Your rent may cost $2,000 per month, which will include (hopefully) all the other bills, such as heat, water and electricity. Here are the fees for owning a condo based on a fixed mortgage rate of 3.00% and a $375,000 mortgage amount. Property taxes and maintenance fees are estimated based on the Toronto landscape (monthly).
Mortgage payment = $1,775
Property Taxes = $130
Maintenance Fees = $450
Total = $2,355
For an extra $355, you could get into the market and own something that could appreciate, and then, if you like, you can move on to bigger and better. Whatever suits your budget and your lifestyle. Just make sure you have a plan in place.
Keep in mind that these figures only look at your carrying costs and don't consider the size of your down payment. Your monthly mortgage payment can be lower if your down payment is higher. On the flipside, if your down payment is too low, then you'd need mortgage insurance, which would add to your monthly payment amount. The calculation above also doesn't include costs like home insurance, utilities and general repairs.
5. What if I just want to rent forever?
Kibalian: It's perfectly fine if home ownership isn't for you, and if you have other strategies to ensure you reach your financial goals, such as retirement. However, if you have the chance to build some equity for later on in life, have a plan in place to ensure a safe landing come retirement.
Vommaro: That is definitely always an option, and perhaps for some people in certain situations, it may make sense to rent. However in most cases you are either paying your own mortgage or you are paying someone else's. Owning real estate can open a lot of doors down the road when it comes to using equity to take care of unforeseen expenses, put kids through school, renovate or even leverage to buy a second or third property.
Whether you're
buying a new home
or refinancing,
we're here to work
with you.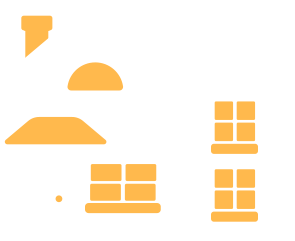 This article or video (the "Content"), as applicable, is provided by independent third parties that are not affiliated with Tangerine Bank or any of its affiliates. Tangerine Bank and its affiliates neither endorse or approve nor are liable for any third party Content, or investment or financial loss arising from any use of such Content.
The Content is provided for general information and educational purposes only, is not intended to be relied upon as, or provide, personal financial, tax or investment advice and does not take into account the specific objectives, personal, financial, legal or tax situation, or particular circumstances and needs of any specific person. No information contained in the Content constitutes, or should be construed as, a recommendation, offer or solicitation by Tangerine to buy, hold or sell any security, financial product or instrument discussed therein or to follow any particular investment or financial strategy. In making your financial and investment decisions, you will consult with and rely upon your own advisors and will seek your own professional advice regarding the appropriateness of implementing strategies before taking action. Any information, data, opinions, views, advice, recommendations or other content provided by any third party are solely those of such third party and not of Tangerine Bank or its affiliates, and Tangerine Bank and its affiliates accept no liability in respect thereof and do not guarantee the accuracy or reliability of any information in the third party Content. Any information contained in the Content, including information related to interest rates, market conditions, tax rules, and other investment factors, is subject to change without notice, and neither Tangerine Bank nor its affiliates are responsible for updating this information.
Tangerine Investment Funds are managed by Tangerine Investment Management Inc. and are only available by opening an Investment Fund Account with Tangerine Investment Funds Limited. These firms are wholly owned subsidiaries of Tangerine Bank. Commissions, trailing commissions, management fees and expenses all may be associated with mutual fund investments. Please read the prospectus before investing. Mutual funds are not guaranteed, their values change frequently and past performance may not be repeated.