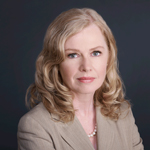 Anita Saulite
Anita Saulite is a business leader who has dedicated her career to financial services. She is a devoted Mom, and is always striving for ways to make money last a lifetime. She has built award winning retirement programs and is committed to strengthening financial literacy for women and children. Anita is a Certified Senior Advisor, Certified Life Coach and served on the Board for the Famous Five Foundation. Anita is the author of 3 published personal finance books, including a best-seller. Her most recent book is The Secret Money Diary of Chloe Appleseed for children 7-11. You can learn more about Anita @ anitasaulite.com.
What Kind of Holiday Shopper Are You?
The holidays are full of traditions and family gatherings, and are a time to reflect on the year gone by. It's also the busiest shopping time of the year. We asked some Canadians from coast to coast to tell us about their plans for the season and their own unique shopping habits. The Last-Minute Shopper Victoria Bolduc...