Tangerine News
Winning with an Automatic Savings Program (ASP)
For the past few months now, we've been running our ASP Contest and have awarded 12 lucky winners with $1,500 each just for saving automatically. Congrats to all the winners so far!
When you set up an ASP to your Tangerine Account, it can lead to so many rewards and not just the potential of winning a cash prize. With an ASP, everyone is already a winner since you're paying yourself first.
Sometimes finding the money to save after paying your mortgage, bills and various daily expenses can be tough. But with an ASP, you'll see how easy it is to grow your savings when money gets put aside for you automagically. And you're building a good habit of saving regularly, since you're putting away money before you have a chance to spend it, which helps you stay on track with reaching your goals. The peace of mind that comes from maintaining an important goal is just one of the many rewards you benefit from when you're saving automatically.
Here are some examples of what you can do with your ASP:
If you've been saving $50 per month since December, by now that has added up to $250. At the end of 2015, you'll have saved $650 – without even counting interest. That's a nice contribution to your emergency fund, or maybe enough for a bit of a wardrobe refresh.

With an ASP of $100 per month since December, you'd now have $500. And at the end of the year, you'll be looking at $1,300, which could cover a nice little getaway, or get you closer to saving up for a new vehicle.

If you've managed to save $200 per month since December, your savings is now at $1,000. At the end of the year, that's $2,600 - a nest egg that can go pretty far.
Win automagically
And don't forget, there's still time left in our ASP Contest. Every $25 you save with an ASP until November 30, 2015, gives you a ballot to win cash prizes*. Every month, we'll draw for three winners of $1,500. Then in December 2015, we'll have a grand prize draw where you could win $50,000! To find out more, visit tangerine.ca/saveautomagically.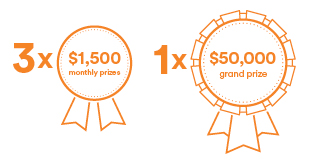 Introducing #BrightWayForward
At Tangerine, we've always been committed to giving back and now we're proud to share #BrightWayForward, our new approach to helping Canadians live better lives. With a new focus to our sponsorship and community investment programming, we'll be able to make a bigger difference in the areas that align well with our vision of "a bright way forward".
#BrightWayForward, which aims to empower Canadians to build stronger communities, was unveiled at a media event on February 23 with Canadian basketball legend Steve Nash. We've partnered with Canada Basketball and Steve Nash Youth Basketball, as well as ACCES Employment, FoodShare, UNITY Charity, YMCA and Youth Without Shelter, and we'll be introducing other partnerships with charitable organizations throughout Canada in the months to come. Tangerine's support of the initial organizations we're partnering with came as a result of working closely with the United Way of Greater Toronto to identify charities that empower individuals and communities.
And since we believe in giving our time and energy in everything we do, we're also going beyond providing financial support to the charities. Tangerine employees will be working with our charitable partners to help provide people from all backgrounds with the opportunity to learn new skills, build self-confidence, practice teamwork and leadership, and gain a sense of belonging and acceptance. By supporting these programs that inspire self-respect, self-esteem, teamwork and leadership, we'll be able to help individuals take positive action in their lives.
To find out more about Tangerine's sponsorship and community investment activities, visit tangerine.ca/BrightWayForward.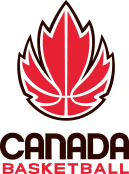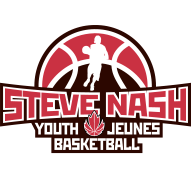 Deposit your tax refund using your smartphone or tablet
It's April, which means it's tax time. And if you're among the fortunate taxpayers who will be receiving a tax refund this year, then you can look forward to receiving your cheque from the government shortly after you file your return.
Here are two easy and convenient ways to have that money quickly deposited into your Tangerine Account:
With the Cheque-In™ feature of our Mobile Banking app, you can deposit your cheque using your smartphone or tablet. Simply take a photo of the front and back of your cheque, and in a few clicks, your cheque is deposited directly into your Account. That's it – no need to send us the paper cheque. If you haven't done so yet, just download the current version of our Mobile Banking app to get started.

Consider arranging direct deposit with the Canada Revenue Agency (CRA) to have your tax refund deposited directly into your Tangerine Account. The CRA will be transitioning to direct deposit payments in the near future, so now could be a good time to sign up for it. For more information, visit cra-arc.gc.ca/directdeposit.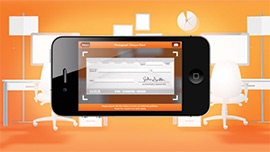 Currency fluctuations and investing: What are the effects?
As Canadians, we're always a bit tuned in to the value of our loonie against the U.S. dollar. When our dollar was trading over US$1.00, many of us were tempted to cross the border to score some good deals. But with the recent decline, the lineups at the borders are likely shorter.
While we may not be crossing the border, many of our investment portfolios are. With the Canadian stock market being only a fraction of the world's public stock markets, diversifying around the world makes sense. Let's take a look at how currency can affect our nest eggs.
When we buy U.S. stocks, or if we hold mutual funds that buy U.S. stocks on our behalf, we ultimately have to buy them in their local currency. That means we have to convert our Canadian dollars into U.S. dollars first. Let's say the exchange rate was an even C$1 to US$1 on January 1. Ignoring foreign exchange and trading costs for the time being, our C$100 could buy US$100 of stock. Let's assume company XYZ is trading for exactly US$100. We can buy one share.
One year later, XYZ has increased in price to $107 per share. If the loonie hasn't changed in value relative to the U.S. dollar, then if we sold XYZ we would have C$107.
But what would be the result if the Canadian dollar had weakened against the U.S. dollar after we originally bought this U.S. stock? If the Canadian dollar weakens relative to the U.S. dollar, we would need more Canadian dollars to buy the same amount of U.S. dollars, or put another way, each U.S. dollar gets us more Canadian dollars. If the loonie drops and it now takes C$1.10 to buy US$1.00. What's our net performance?
We simply convert US$107 at a rate of C$1.10/US$1.00 by multiplying $107 by 1.10. In this case, this yields C$117.70. In other words, a falling Canadian dollar helped our foreign investments because when we convert them back, we get more Canadian dollars for them.
Conversely, when our Canadian dollar is gaining strength, then our investments held in other currencies get hurt when stated in Canadian dollars.
Because of oil's spectacular fall in price, and the resulting effect on the Canadian economy, the Canadian dollar has been falling lately. For those who hold part of their portfolios in U.S. dollars or other currencies that have appreciated against our weaker dollar, the performance on their investment portfolios will have seen a relative lift.
So should you be making changes to your portfolio? Not if you're globally diversified, have the right mix between stocks and bonds to match your risk profile, and rebalance occasionally to stay on plan. Of course, if you don't have a plan with your investments, then it isn't so much a matter of tweaking your portfolio as it is getting a prudent approach going so you don't have to worry about constantly monitoring it in the first place.
This article was originally published in February 2015 under 'Investing Articles' in the new Forward Thinking section of our website. Read more about investing and other personal finance topics at forwardthinking.tangerine.ca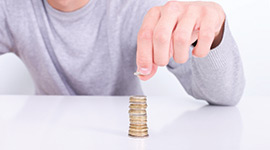 First-time homebuyers: 5 ways to shrink your wish list
Purchasing your first home is exciting, but few new homeowners can afford a place that includes everything on their wish list. Two car garages, ensuite bathrooms and granite counters are popular "wants," but they may not fit your budget.
"Most first-time homebuyers I've worked with over the years want it all," says Brian Baker, a real estate agent based in Brandon, Man.
If this sounds familiar, these tips may help boost your budget and shrink that wish list.
Pinpoint your budget
Lynsey Breitwieser, a real estate agent in the Hamilton, Ont., area, says that before tackling your wish list, it's important to figure out your budget. And that often begins with seeing what financing is available to you. "So many people, especially millennials, are nervous about getting a mortgage pre-approval, but it's worth it," she says.
"Nothing's more disheartening than to find out you can't afford the house you set your heart on."
Separate needs from 'want-nows' and 'wait-until-laters'
Try to organize a long wish list into three parts: your needs, your wants, and wants you can wait for. For example you may need a three bedroom home, want two bathrooms, and be willing to wait until later for extras like granite countertops.
To prioritize your wants, Baker suggests you make a top ten list "then prioritize your top five from there." He says this helps identify your absolute top priorities.
Wait until spring
If you're still struggling to shrink your list, Breitwieser suggests comparison shopping in the spring. "That's a really good time for first-time buyers," she says. "You can see if the things you really think are must-haves are even in your price point." Breitwieser says to compare things like square footage, finishes, heating systems, air conditioning, wiring, roofs,and windows in the homes you're considering.
"Do an online search," she says. "Get a realistic idea of what you're looking at for your budget, and go from there."
Research first-time buyer credits and programs
First-time buyers may be able to cut costs with federal programs such as the GST/HST new housing rebate for new home purchases, and the First-Time Home Buyers Tax Credit. You might also consider using RSP funds to come up with a down payment on your first home through the Home Buyers' Plan.
In some provinces, like British Columbia, qualified first-time buyers may be able to reduce or eliminate the provincial property transfer tax payable — another great money saver.
Consider a different home type or location
Buying a semi-detached instead of a detached house, or a freehold townhouse instead of a semi may be another dollar stretcher, along with looking at older homes. Newer homes may have ensuites or two-car garages, but older and rural homes may offer more space and bigger backyards for the same price, says Breitwieser.
"If you extend the area of your search, your dollar will go a little further," she says.
Baker says when location is a priority, staying on budget often means adjusting expectations.
"Often getting my clients into better locations means that they may have to downsize to start out, or go with a home that may need some work," he says. "This helps keep their budget in check." Baker says he usually advises first-time buyers to focus on building equity, "with future plans to build into their dream home."
A version of this article also appears under 'Borrowing Articles' in the new Forward Thinking section of our website. Read more about borrowing and other personal finance topics at forwardthinking.tangerine.ca
We'd love your feedback, so please email us at tangerinenews@tangerine.ca. Share your thoughts about the newsletter and let us know whether you'd prefer to read Tangerine News in print or online.
Savings Tip
Look for spiders' webs – especially in basements – to indicate where you may have air leaks in your home. Spiders build webs in drafty areas, so if you see webs, you can probably find drafts. Seal up the air leaks in these areas for an opportunity to save on your energy costs.
Did you know?
Friends and family you refer to Tangerine can now enroll for their first Savings, Chequing, TFSA or RSP Account without needing a cheque from another bank, using the Sign Me Up app in our Cafés.

According to the Canadian Bankers Association, Canadians are careful borrowers, and mortgage arrears in Canada remain very low. As of October 2014, only 0.28% of bank mortgages were in arrears.