Avalanche or Snowball? Two Ways to Pay Off Credit Card Debt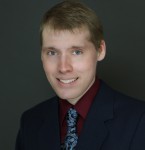 Thursday, February 8th, 2018
Credit cards offer many benefits: building your credit score, managing your cash flow and earning rewards, but credit card interest isn't one of them. Credit cards can be a powerful financial tool, when they're used responsibly.
There are many reasons you can find yourself with credit card debt. Overspending and financial emergencies are common reasons. In today's increasingly cashless society, it's easy to lose track of your spending, especially when you're using your credit card instead of paying in cash. Financial emergencies often come up out of the blue. For example, my furnace recently broke and I had to pay $1,300 to repair it.
It's hard to save for a home or qualify for a mortgage when you have a lot of credit card debt weighing you down. One of the calculations lenders use before approving your mortgage is the Total Debt Service (TDS) ratio, which adds up your mortgage payment, property taxes, heating expenses and other debt expenses per month and divides that total by your monthly income. If you're carrying credit card debt, it can impact your ability to qualify for the mortgage amount you want.
There are many good reasons to get rid of debt as quickly as possible. As I reveal in my new book, Burn Your Mortgage, there are two popular ways to pay off your debt sooner: debt avalanche and debt snowball.
Debt Avalanche
With the debt avalanche method, you'll pay down the debt with the highest interest rate first. For example, let's say you have Credit Card A and Credit Card B. Credit Card A has an interest rate of 18 percent, while Credit Card B is a retail credit card with a higher interest rate of 29 percent. Using the debt avalanche method, you'd focus on paying off Credit Card B since it has the highest interest rate (while still making at least the minimum payments on Credit Card A).
Debt Snowball
With the debt snowball method, you'd pay off the debt from the smallest to largest balance. Think of it as rolling a giant snowball down a hill. It starts small, but gets bigger and bigger as it collects more snow. Going back to our first example, if Credit Card A has a balance of $1,000 and Credit Card B has a balance of $3,000, you'd focus on paying off Credit Card A since it has the smaller balance (even though Credit Card B has the highest interest rate). Some people find this way more motivating. Just make sure you keep paying at least the minimum payments on Credit Card B to keep your credit in good standing.
Find the Method that Works for You
The debt avalanche and snowball methods don't just work for high-interest credit card debt. They work for other forms of debt, such as student loans, lines of credit, payday loans and mortgages.
There's no right away to pay off debt that works for everyone. It's about choosing the method that works best for you and keeps you motivated. The sooner you pay off your debt, the better. If your debt is getting smaller, you're moving in the right direction.
This article or video (the "Content"), as applicable, is provided by independent third parties that are not affiliated with Tangerine Bank or any of its affiliates. Tangerine Bank and its affiliates neither endorse or approve nor are liable for any third party Content, or investment or financial loss arising from any use of such Content.
The Content is provided for general information and educational purposes only, is not intended to be relied upon as, or provide, personal financial, tax or investment advice and does not take into account the specific objectives, personal, financial, legal or tax situation, or particular circumstances and needs of any specific person. No information contained in the Content constitutes, or should be construed as, a recommendation, offer or solicitation by Tangerine to buy, hold or sell any security, financial product or instrument discussed therein or to follow any particular investment or financial strategy. In making your financial and investment decisions, you will consult with and rely upon your own advisors and will seek your own professional advice regarding the appropriateness of implementing strategies before taking action. Any information, data, opinions, views, advice, recommendations or other content provided by any third party are solely those of such third party and not of Tangerine Bank or its affiliates, and Tangerine Bank and its affiliates accept no liability in respect thereof and do not guarantee the accuracy or reliability of any information in the third party Content. Any information contained in the Content, including information related to interest rates, market conditions, tax rules, and other investment factors, is subject to change without notice, and neither Tangerine Bank nor its affiliates are responsible for updating this information.
Tangerine Investment Funds are managed by Tangerine Investment Management Inc. and are only available by opening an Investment Fund Account with Tangerine Investment Funds Limited. These firms are wholly owned subsidiaries of Tangerine Bank. Commissions, trailing commissions, management fees and expenses all may be associated with mutual fund investments. Please read the prospectus before investing. Mutual funds are not guaranteed, their values change frequently and past performance may not be repeated.