Tax implications of different investments (video)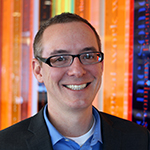 Friday, July 17th, 2015
Different investments provide different types of income. Some income is passive, such as interest you earn in a savings account or distribution income you receive from mutual fund investments. Some income you earn is based on your own actions, such as buying a market-based investment at one price and selling it later at a higher (or lower) price.
As an individual investor it's important for you to understand how different types of income are taxed because it will help you decide what account type is best for certain types of investments.
Different types of income


Interest


A common type of income is interest. You can earn interest by having money in a savings account or GIC, or you can earn interest by holding investments like mutual funds that invest in securities like bonds.
All of the interest you earn is taxed at your marginal tax rate [personal income] just like employment income. So what that means is that if your marginal tax rate is 30%, and if you earn $100 in interest, you'll pay $30 in tax on that, leaving you with $70 earned in after-tax dollars. Interest income is the highest taxed of all types of investment income, so it makes sense to hold interest-bearing investments in tax-free or tax-deferred accounts
Capital Gains


Another common type of income is capital gains. Capital gains can be earned in a couple of ways: 1) by receiving distributions from investments like mutual funds that themselves have capital gains. This capital gain income is passed through to the unitholders of those mutual funds. 2) By selling investments like mutual funds that you've made money on – i.e., you bought at say $10/unit and sold at $11/unit.
This would generate a capital gain of $1/unit. As an investor, you're taxed on 50% of that capital gain. So if you made $100 in capital gains income, you're taxed on 50%, or in this case $50. If your marginal tax rate was again 30%, it means that you'll pay 30% of $50, or $15, in tax on that income, leaving you with $85 earned in after-tax dollars. As you can see, capital gains income is much more tax-efficient than interest income.
Dividends


The last type of income we'll discuss is dividends. You can earn Canadian dividend income by holding individual securities like stocks that pay distributions directly. You can also earn dividend income by holding investments like mutual funds that invest in companies that pay dividends. In both cases, dividend income is passive income, meaning that you didn't have to initiate a transaction in order to receive it. All you had to do was own the security.
There are multiple factors that determine….your income, which province you live in, Dividends are taxed in a different and slightly more complicated way than either interest or capital gains. To recap, all of the interest you earn is taxed, but only half of your capital gains are taxed. Dividends, however, are taxed based on a number of factors that make it very specific to each individual investor. Here's what I mean: dividends can be either "eligible" or non-eligible, or they can be foreign dividends. All three types are taxed differently. Two other factors that affect how dividends are taxed are #1, how much income you earn, and #2, which province you live in. Dividends benefit from a Federal Tax Credit, but also a Provincial Tax Credit, which has varying rates depending on your province. Basically, with dividends, there's a "gross-up" factor to account for the tax that the company paying you the dividend already paid, and then various tax credits, which reduce how much you're taxed. So as you can probably tell, it's tough to generalize when it comes to tax implications of dividends.
In all cases, dividends are taxed more efficiently (i.e., less) than interest income, and in some cases, might even be taxed more favourably than capital gains. Often, they're taxed somewhere between what you're taxed on interest and what you're taxed on capital gains.
Conclusion
Because interest is the highest taxed type of investment income, ideally it makes sense to hold interest-bearing investments in tax-free or tax-deferred accounts, such as TFSAs and RSPs. And if you have a good-sized portfolio of investments that are not held in registered accounts like TFSAs and RSPs, you'll benefit more from the tax treatment of dividends and capital gains than interest income.
This article or video (the "Content"), as applicable, is provided by independent third parties that are not affiliated with Tangerine Bank or any of its affiliates. Tangerine Bank and its affiliates neither endorse or approve nor are liable for any third party Content, or investment or financial loss arising from any use of such Content.
The Content is provided for general information and educational purposes only, is not intended to be relied upon as, or provide, personal financial, tax or investment advice and does not take into account the specific objectives, personal, financial, legal or tax situation, or particular circumstances and needs of any specific person. No information contained in the Content constitutes, or should be construed as, a recommendation, offer or solicitation by Tangerine to buy, hold or sell any security, financial product or instrument discussed therein or to follow any particular investment or financial strategy. In making your financial and investment decisions, you will consult with and rely upon your own advisors and will seek your own professional advice regarding the appropriateness of implementing strategies before taking action. Any information, data, opinions, views, advice, recommendations or other content provided by any third party are solely those of such third party and not of Tangerine Bank or its affiliates, and Tangerine Bank and its affiliates accept no liability in respect thereof and do not guarantee the accuracy or reliability of any information in the third party Content. Any information contained in the Content, including information related to interest rates, market conditions, tax rules, and other investment factors, is subject to change without notice, and neither Tangerine Bank nor its affiliates are responsible for updating this information.
Tangerine Investment Funds are managed by Tangerine Investment Management Inc. and are only available by opening an Investment Fund Account with Tangerine Investment Funds Limited. These firms are wholly owned subsidiaries of Tangerine Bank. Commissions, trailing commissions, management fees and expenses all may be associated with mutual fund investments. Please read the prospectus before investing. Mutual funds are not guaranteed, their values change frequently and past performance may not be repeated.