I Made My RSP Contribution. Now What?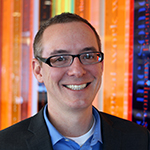 Tuesday, April 27th, 2021
Q: I made my RSP contribution. Now what?
A: This is a great question, and a really important one to ask. Many Canadians rush to make a last-minute RSP contribution to alleviate their tax liability during what the industry has termed "RSP season" – essentially, the first 60 days of the New Year. But making an RSP contribution isn't the same as planning for your retirement. And many last-minute RSP contributions are simply parked in a cash account, which can either sit there not really doing much, or can be moved to an investment better aligned with your retirement goals.
Let's take a step back and start with RSP contributions


Here's how contributions work: any contributions you make during the calendar year can be applied to offset some of that year's taxable income. And any contributions in the first 60 days of the next year can also be applied to offset the previous year's taxable income. So we each effectively have 14 months to make RSP contributions for any given calendar year.
Because of this "RSP season," many Canadians are in the habit of attributing their first 60 day contributions to the previous year's income and the "balance of year" contributions – those contributions made post-first-60 days. Using 2020 as an example, this basically means that most people apply their contributions in the latter 10 months of 2020 and the first 2 months of 2021 to their 2020 tax year. This cycle tends to just continue each year.
But I'll be honest – RSP season is kind of a made-up thing
It's not made up in the sense that you can indeed apply your first 60 day contributions to the previous year's taxable income. But it's kind of made up because it sometimes creates this cycle of delaying contributions until the last minute. And the concern with that is that it makes the primary goal for the RSP contribution simply about getting a contribution receipt in order to hopefully get a tax refund.
The goal of contributing to an RSP shouldn't primarily be to generate a tax refund
That just happens to be a very real benefit. The goal of contributing to an RSP should be to invest for your retirement. And the challenge with these two conflicting goals is that often the first one I mentioned (generating a contribution receipt) seems to take priority over the real goal – generating long-term wealth by contributing to investments within an RSP.
So if you found yourself in the last-minute RSP contribution crowd this past "RSP season" – don't worry. You're not alone! But the next step is to make sure you've chosen to invest that contribution into a product aligned with a long-term goal like retirement. For most investors, this will be a market-based product like a mutual fund. The reason for this is that market-based products are designed to achieve more long-term growth than short-term products like savings accounts.
If your RSP contributions this year – or from previous years – are "parked" in an RSP savings account, money market fund or something similar, you should consider investing in something designed for long-term growth. On the other hand, if your RSP contributions are intended to build up a sum of money that you'll use for the Home Buyers' Plan (HBP) or Lifelong Learning Plan (LLP), then a shorter-term product like a savings account makes more sense, since it's more like planned spending than investing. In other words, a guaranteed product makes more sense for that kind of goal than a market-based investment.
This article or video (the "Content"), as applicable, is provided by independent third parties that are not affiliated with Tangerine Bank or any of its affiliates. Tangerine Bank and its affiliates neither endorse or approve nor are liable for any third party Content, or investment or financial loss arising from any use of such Content.
The Content is provided for general information and educational purposes only, is not intended to be relied upon as, or provide, personal financial, tax or investment advice and does not take into account the specific objectives, personal, financial, legal or tax situation, or particular circumstances and needs of any specific person. No information contained in the Content constitutes, or should be construed as, a recommendation, offer or solicitation by Tangerine to buy, hold or sell any security, financial product or instrument discussed therein or to follow any particular investment or financial strategy. In making your financial and investment decisions, you will consult with and rely upon your own advisors and will seek your own professional advice regarding the appropriateness of implementing strategies before taking action. Any information, data, opinions, views, advice, recommendations or other content provided by any third party are solely those of such third party and not of Tangerine Bank or its affiliates, and Tangerine Bank and its affiliates accept no liability in respect thereof and do not guarantee the accuracy or reliability of any information in the third party Content. Any information contained in the Content, including information related to interest rates, market conditions, tax rules, and other investment factors, is subject to change without notice, and neither Tangerine Bank nor its affiliates are responsible for updating this information.
Tangerine Investment Funds are managed by Tangerine Investment Management Inc. and are only available by opening an Investment Fund Account with Tangerine Investment Funds Limited. These firms are wholly owned subsidiaries of Tangerine Bank. Commissions, trailing commissions, management fees and expenses all may be associated with mutual fund investments. Please read the prospectus before investing. Mutual funds are not guaranteed, their values change frequently and past performance may not be repeated.