How Someone Stole My Identity to Commit Fraud and What I Did About It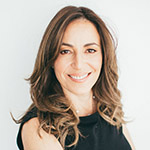 Friday, February 23rd, 2018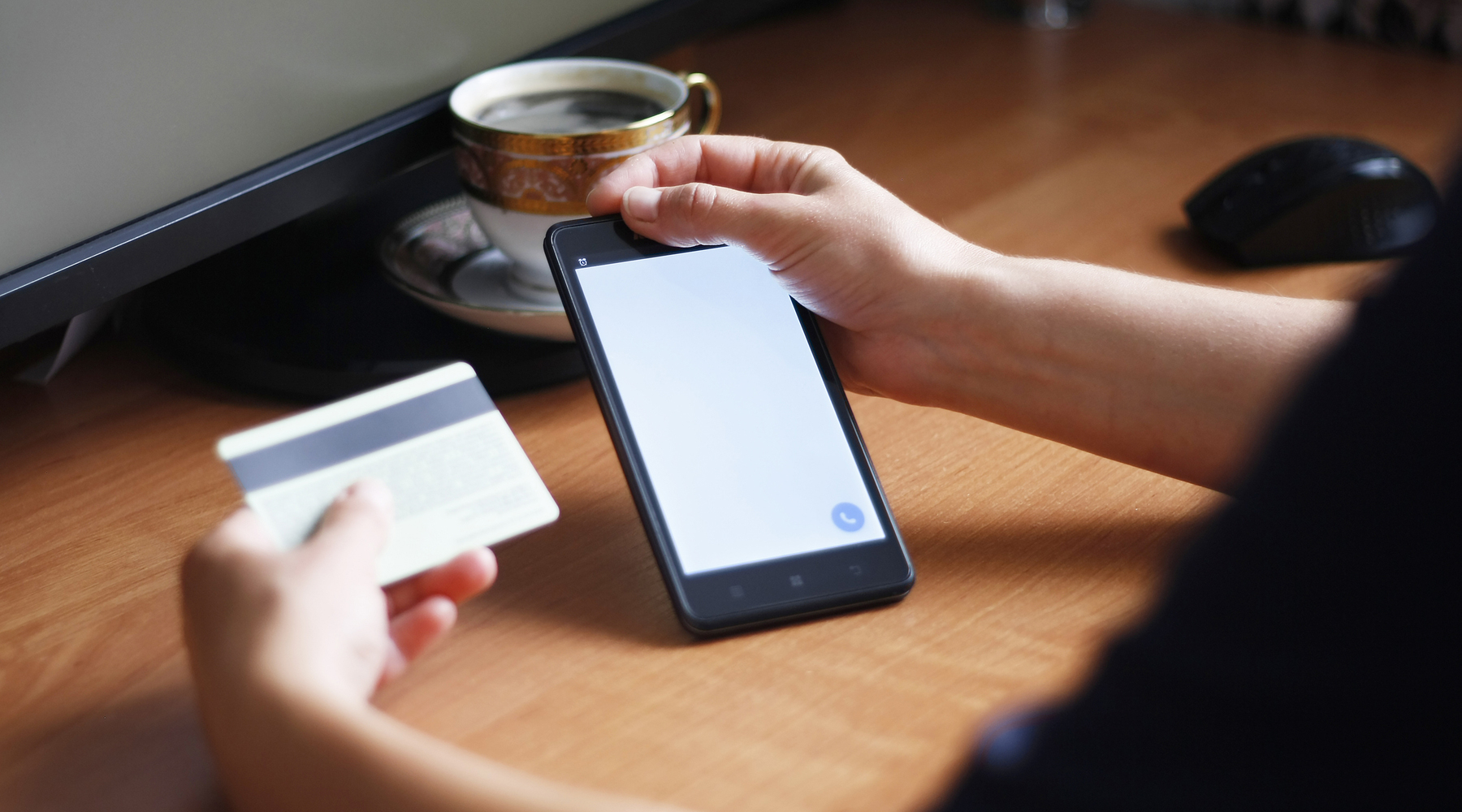 Late one afternoon, Janice received a call from a major Canadian bank. A woman had opened an account in her name at a branch in Windsor. Alarm bells went off. Janice lived in Toronto and had never been to Windsor. Nor did she bank with that particular bank. Though no funds were deposited, the woman tried to withdraw money by putting the account into overdraft.
Luckily, the bank noticed the temporary driver's licence used to open the account (along with a Social Insurance Number card and a citizenship card with photo) was missing a digit. With this flagged, they didn't process the withdrawal.
Janice had been the victim of identity theft and fraud – her private identifying information had been fraudulently acquired for financial gain. In 2016, according to the Canadian Anti-Fraud Centre, there were 9,988 complaints of identity theft and 26,386 complains of identity fraud, resulting in $13.2 million dollars in losses.
"Identity theft, identity fraud, and account takeover fraud, where a consumer's bank profile is accessed, have the largest impact on Canadian consumers," says Cyrus Hojjati, Senior Manager Collections and Fraud Execution Governance at Tangerine. "These are growing due to a growing digital banking sector and the increase in cyber fraud attacks."
Next Steps
The bank called the Windsor police and advised Janice to do the following immediately:
Contact the credit reporting agencies, TransUnion® and Equifax® (which ironically, experienced a very high profile security breach in 2017) and ask them to put a fraud alert on her file
Ask each agency to send her a copy of her credit report
Contact Toronto police to report the incident
Janice also called her own bank to have an alert put on her account and reviewed her bank and credit card accounts for any suspicious activity.
According to the Government of Canada, if you're the victim of identity theft or fraud, "contact each organization that provided the identity thief with unauthorized credit, money, information, goods or services in your name, and ask them to investigate the occurrence as well as cancel and close all fraudulent or affected cards or accounts." [1] You're also encouraged to report the incident to the Canadian Anti-Fraud Centre.
What, Again?
Two months later, a TransUnion report indicated that another account had been opened fraudulently, this time at another bank in Windsor. Janice was told by the branch that there was "no account activity and it would be handled." But four months later, she was contacted by the bank regarding an overdraft of approximately $1,200 in the fraudulent account. After repeated attempts to resolve the issue to no avail, the overdraft was eventually written off as a bad debt. It showed up on Janice's credit report.
Impact and Resolution
Meanwhile, Janice was looking to buy a house and had completed a mortgage application at her bank, but was having trouble getting approved. "I became concerned that the bad debt could have a negative impact on my credit rating, so I continued to try to get the bank to strike it from my credit report," Janice explained.
Although she didn't need a police report, the bank asked her to sign an affidavit confirming the facts of the situation. After many phone calls and emails back and forth with the bank, Janice escalated the issue to bank's Office of the Ombudsman, who was finally able to absolve the bad debt and restore her financial reputation. The matter was finally put to rest when she confirmed the debt absolution with Equifax and TransUnion.
Protect Yourself
"Consumers should not be discouraged from banking and transacting in our digital age of technology and transformation," says Cyrus Hojjati. "With the right amount of due diligence, the exposure to fraud can be reduced."
Be aware of where you're inputting your personal or banking information. Using unsecured websites and public Wi-Fi locations increases your exposure to criminals looking to obtain your information.
Review the network and device security of all devices you use for banking, and make sure you have the most up-to-date anti-virus and firewall applications. Ensure you are only entering your personal information and/or accessing online banking from secure networks and websites. Identify your device as a secured device so that you are alerted via email and/or text about all logins from unknown devices.
Check your bank and credit card accounts at least monthly, and report any suspicious activity immediately. This is quick and easy to do using online or mobile banking.
Implement strong passwords with special characters and periodically change them.
Review your credit reports periodically and sign up for alerts on all inquiries into your credit history with the credit reporting agencies.
Store your Social Insurance Number card and other identity documents like a passport or birth certificate in a secure place — don't carry them around in your wallet.
Be aware of unsolicited emails (phishing), text messages or phone calls attempting to extract personal or financial information. Criminals can even leverage your voice responses to circumvent voice biometrics security.
Shred unsolicited mail, especially credit card offers and documentation with personal or banking information (i.e. statements).
"To this day, I'm still not sure how my Social Insurance Number was compromised since I didn't physically misplace or lose the card. But I'm much more vigilant now about protecting myself," says Janice.
[1] https://www.ic.gc.ca/eic/site/cmc-cmc.nsf/vwapj/What%20to%20do.pdf/$file/What%20to%20do.pdf
Equifax is a registered trademark of Equifax Canada Co.
TransUnion is a registered trademark of Trans Union LLC
This article or video (the "Content"), as applicable, is provided by independent third parties that are not affiliated with Tangerine Bank or any of its affiliates. Tangerine Bank and its affiliates neither endorse or approve nor are liable for any third party Content, or investment or financial loss arising from any use of such Content.
The Content is provided for general information and educational purposes only, is not intended to be relied upon as, or provide, personal financial, tax or investment advice and does not take into account the specific objectives, personal, financial, legal or tax situation, or particular circumstances and needs of any specific person. No information contained in the Content constitutes, or should be construed as, a recommendation, offer or solicitation by Tangerine to buy, hold or sell any security, financial product or instrument discussed therein or to follow any particular investment or financial strategy. In making your financial and investment decisions, you will consult with and rely upon your own advisors and will seek your own professional advice regarding the appropriateness of implementing strategies before taking action. Any information, data, opinions, views, advice, recommendations or other content provided by any third party are solely those of such third party and not of Tangerine Bank or its affiliates, and Tangerine Bank and its affiliates accept no liability in respect thereof and do not guarantee the accuracy or reliability of any information in the third party Content. Any information contained in the Content, including information related to interest rates, market conditions, tax rules, and other investment factors, is subject to change without notice, and neither Tangerine Bank nor its affiliates are responsible for updating this information.
Tangerine Investment Funds are managed by Tangerine Investment Management Inc. and are only available by opening an Investment Fund Account with Tangerine Investment Funds Limited. These firms are wholly owned subsidiaries of Tangerine Bank. Commissions, trailing commissions, management fees and expenses all may be associated with mutual fund investments. Please read the prospectus before investing. Mutual funds are not guaranteed, their values change frequently and past performance may not be repeated.