Here's how this online offer works:
Earn 2.50% interest*
1
Become a new Client online by October 14, 2020 using the promo code EARNMORE
2
Open your first eligible Savings Account and Chequing Account within 30 days
3
Earn 2.50% interest in your Savings Account for 5 months
Get a $200 payroll Bonus*
5
Add your payroll—have the first payroll direct deposit in your Chequing Account within 60 days of opening the Account
6
Keep your payroll direct deposits going into your Account for at least 3 straight months and you'll earn a $200 Bonus after the 3rdthird month
Save with 2.50% interest in other Tangerine Savings Accounts*
If you open more than one eligible Savings Account (including TFSAsT F S A's, RSPsR S P's, RIFs,R I F's and US$ Savings Accounts), you'll get 2.50% interest on those savings too – up to $1,000,000† combined. For these subsequent Accounts, this rate will apply for 5 months from the day you started earning 2.50% interest in your first eligible Savings Account.
Ready to make every dollar count? Open your Tangerine Accounts today.
A Tangerine Savings Account helps you save
No unfair fees, no service charges while you save with us
Set up an Automatic Savings Program (ASP), and your money grows on its own
Reasons to switch to a Tangerine Chequing Account
Free daily chequing transactions
Free Interac e‑Transfer® transactions
Free access to 3,500 Scotiabank ABMs
Money management tools
When every dollar counts, the little things we do to save can make a big difference. When you bank with Tangerine, you get simple tools to help you keep track of every dollar, so you have more of them at the end of each month.
Show Me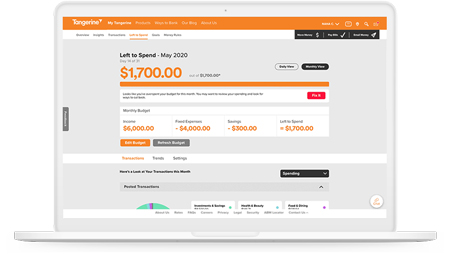 Sign up in a snap
Download our Mobile Banking app for a simple signup experience that's as easy as taking a selfie. Just use your phone to scan your valid government-issued ID and then take a selfie so we can confirm it's you. Easy.
Learn More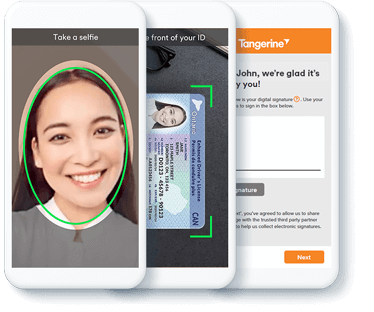 Tangerine Does It Again—Highest In Customer Satisfaction
Tangerine has earned the highest ranking in customer satisfaction among the midsize retail banks, for the ninth consecutive year. The J.D. Power 2020 Canada Retail Banking Satisfaction Study†† ranked Tangerine top for overall customer satisfaction in the Midsize Bank Segment.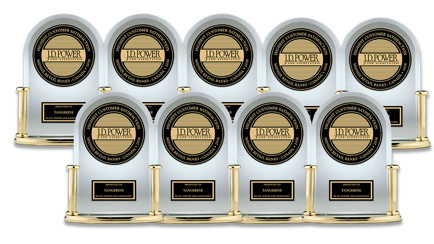 Check out these helpful articles
How Financial Fitness is Like Physical Fitness
It's often said that if you want to achieve things that you've never achieved before, you have to do things you've never done before. That applies both to physical
Read More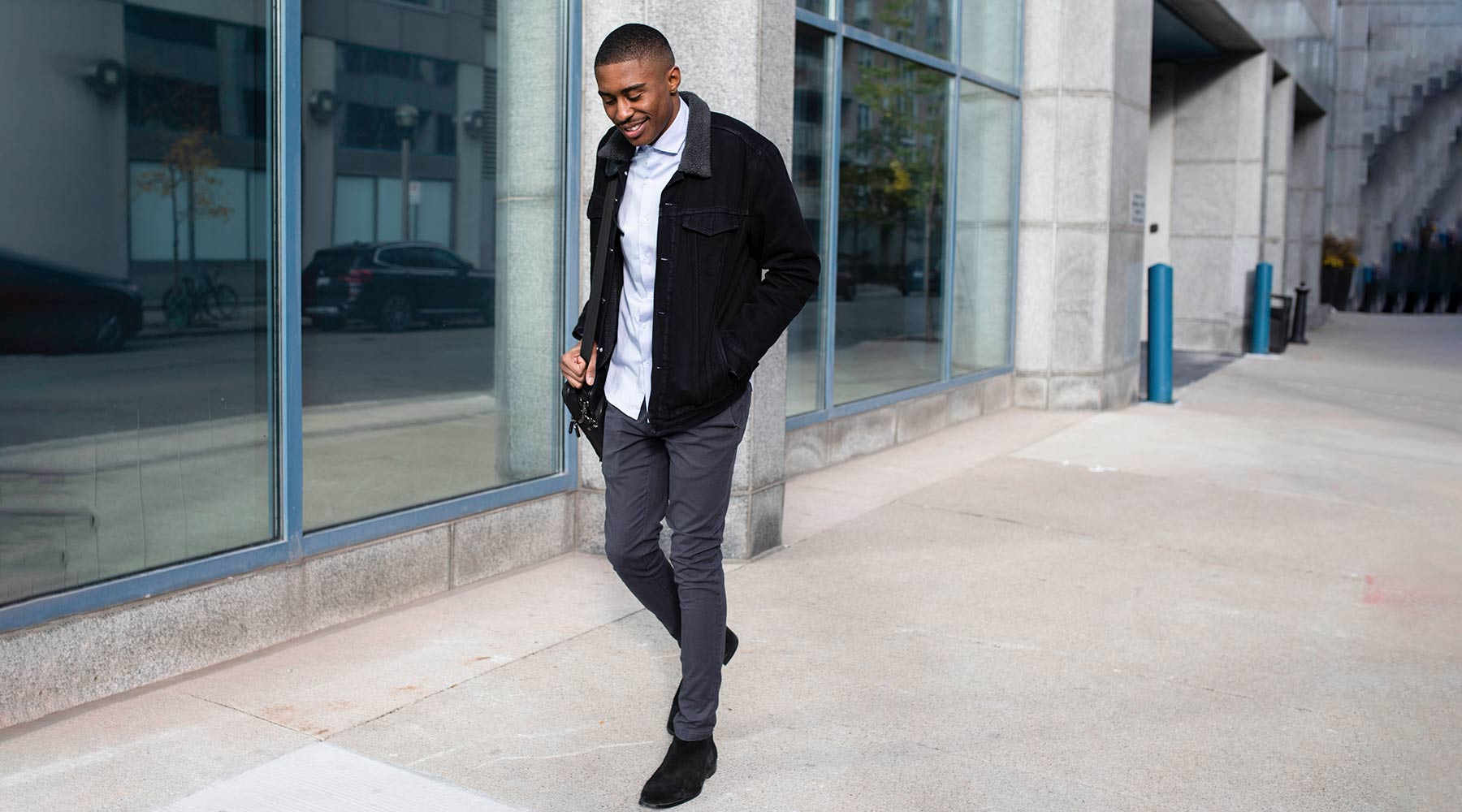 Reach Your Goal with a Money Challenge
I recently sat down to review my spending habits, and while there were admittedly a few negatives, the overall takeaway was overwhelmingly positive and ultimately invaluable.
Read More
Legal Stuff
*The New Client 2.50% Interest Rate and $200 Cash Bonus Bundle Offer (the "Offer") is available to new Tangerine Clients who: (a) have a Client Number created between August 17, 2020 and October 14, 2020, (b) become a Tangerine Client using the Promo Code "EARNMORE", (c) open an Applicable Savings Account within 30 days of the date their Client Number was created, and (d) open a Tangerine Chequing Account within 30 days of the date their Client Number was created (collectively the "Offer Qualifying Conditions"). The 2.50% Promotional Rate will apply
...
to deposits made to an Eligible Client's Applicable Savings Account(s) for 153 days (5 months) beginning on the date all Offer Qualifying Conditions have been met, to a maximum of $1,000,000† per Applicable Savings Account Type (for deposits to registered Applicable Savings Accounts made through a T2033 form, please see the full Offer Terms and Conditions). The Promotional Rate is an annualized rate, calculated daily and paid monthly. To be eligible for the $200 Cash Bonus, in addition to meeting all Offer Qualifying Conditions, an Eligible Client must switch their eligible payroll direct deposit for at least 3 consecutive months and must have the first payroll direct deposit received in their Tangerine Chequing Account within 60 days of Chequing Account opening. Limit of one (1) Cash Bonus per Primary Account Holder. The Offer is only applicable to Accounts where the Eligible Client is the Primary Account Holder. Offer is not transferable and can't be combined with other promotional savings rate offers or chequing cash bonus offers. Full Offer Terms and Conditions, including definitions of any capitalized terms and a list of eligible payroll direct deposits, are available here. Offer may be changed, extended or cancelled without notice.
†For US$ Savings Accounts, the combined maximum deposit amount for this Account Type is $1,000,000 USD.
Interac e-Transfer is a registered trade-mark of Interac Corp. Used under licence.