How to talk to your kids about credit cards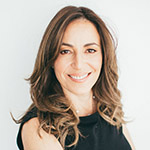 Thursday, February 1st, 2018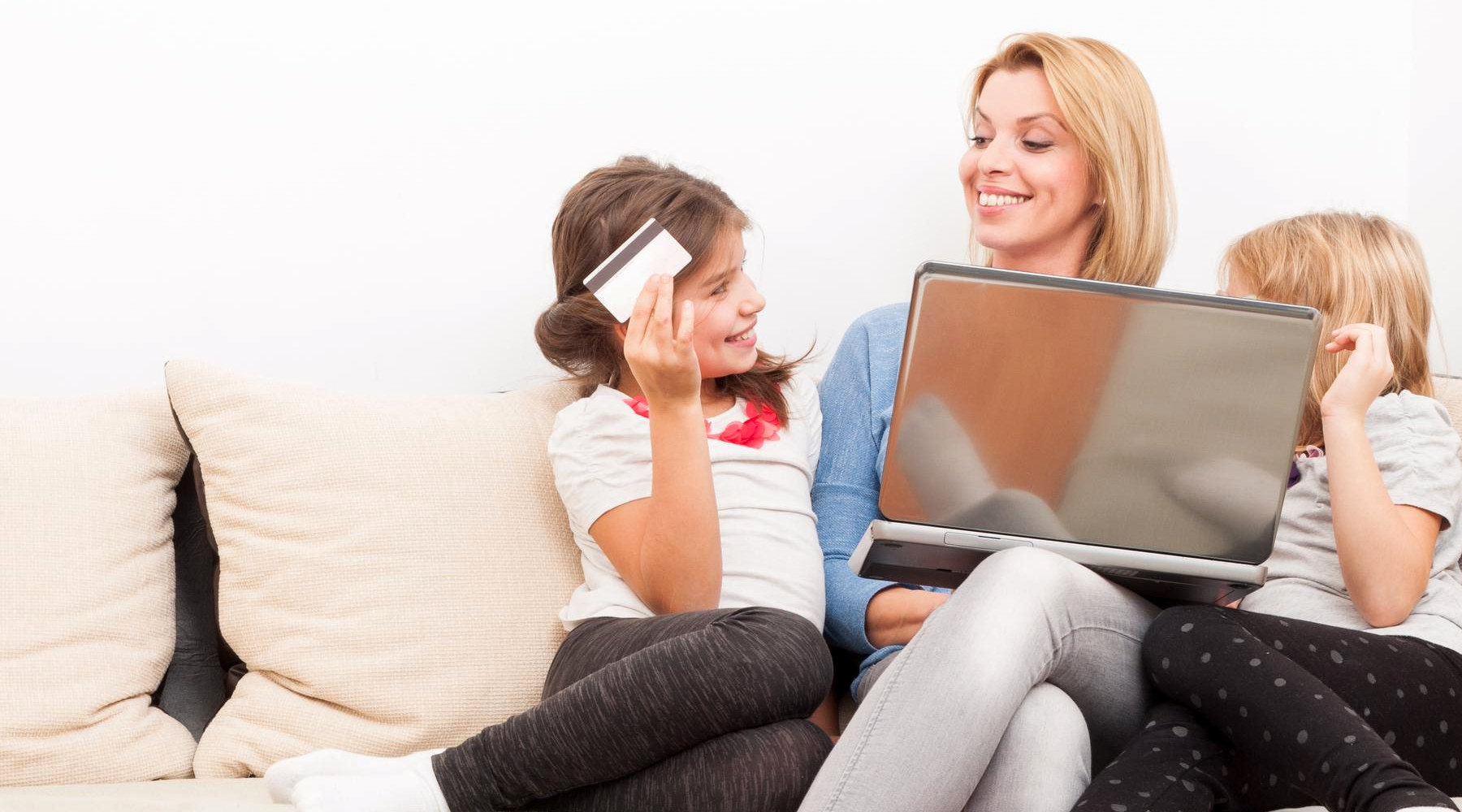 I use my credit card almost every day. It's more secure than using cash, not to mention quick and convenient — just tap and pay. And if you have kids, you're probably using your credit card for them and with them on purchases like food, clothes and school supplies. So the next time you pull out that handy piece of plastic, use it as a teachable moment to give your kids a little money lesson about credit and how credit cards work.
Buy now, pay later
Explain to your kids that buying on credit means you can buy now and pay later. It's different than using cash or your debit card, where the money comes out of your bank account right away. (Although this may seem totally obvious to you, it's probably new information for your children.) If it sounds too good to be true, explain that you are actually borrowing money, but if you pay your entire balance on the due date, you're borrowing for free.
Credit card show and tell
You can go online and show your kids your credit card statement. Talk about the different transactions, highlighting some of the purchases that were made for them. Show them how it totals one large amount that is due on a specific date. If you don't pay off your balance when due, explain that the credit card company will charge you interest until whole balance has been repaid.
Basic facts
With young kids and preteens, you can probably stop there. But teenagers and university-aged kids need to know some other basic facts before getting their first credit card:
They can only get their own credit card once they've reached the age of majority. However, you may be able to get them a supplementary card on your account. (At Tangerine, they're called Authorized Users and they have to be above the age of 16.)
The credit limit on the card determines how much they can borrow. Keep the limit low, especially if it's their first credit card, to reduce the risk that they might get in over their heads.
Most cards charge an annual fee so it's worth shopping around, comparing features and benefits. A card without an annual fee is a good idea as a first card.
Pay your credit card bill on time or you'll be charged fees and penalties for late or missed payments.
The card comes with terms and conditions of use. It may also have a loyalty or rewards program.
Benefits and risk
Responsible credit card use can help create a good credit history, but missing or making late payments, or going over your credit limit, can damage your credit rating. Credit cards can be very handy if you have unanticipated expenses like a large car repair bill, but the interest rates they charge tend to be higher than other sources of borrowing, such as personal lines of credit. And if you use your credit card for a cash advance, a fee will normally be charged, and interest will kick in immediately — no grace period.
Some credit card statements will categorize your spending. This information can help you track your spending, so you know where your money is going. But if only the minimum payment is made, a lot of your money may be going towards interest, as unpaid balances are subject to interest rates as high as 20%.
Being a good role model
Consider letting your kids read the sentence on your credit card statement that tells you how many years and months it will take to pay off your credit card balance if you only make the minimum payment. It really drives home the point that buying things you can't afford using a credit card is very expensive. And as with many financial habits, one of the best ways to teach your kids to use credit cards responsibly is to model this behaviour yourself.
This article or video (the "Content"), as applicable, is provided by independent third parties that are not affiliated with Tangerine Bank or any of its affiliates. Tangerine Bank and its affiliates neither endorse or approve nor are liable for any third party Content, or investment or financial loss arising from any use of such Content.
The Content is provided for general information and educational purposes only, is not intended to be relied upon as, or provide, personal financial, tax or investment advice and does not take into account the specific objectives, personal, financial, legal or tax situation, or particular circumstances and needs of any specific person. No information contained in the Content constitutes, or should be construed as, a recommendation, offer or solicitation by Tangerine to buy, hold or sell any security, financial product or instrument discussed therein or to follow any particular investment or financial strategy. In making your financial and investment decisions, you will consult with and rely upon your own advisors and will seek your own professional advice regarding the appropriateness of implementing strategies before taking action. Any information, data, opinions, views, advice, recommendations or other content provided by any third party are solely those of such third party and not of Tangerine Bank or its affiliates, and Tangerine Bank and its affiliates accept no liability in respect thereof and do not guarantee the accuracy or reliability of any information in the third party Content. Any information contained in the Content, including information related to interest rates, market conditions, tax rules, and other investment factors, is subject to change without notice, and neither Tangerine Bank nor its affiliates are responsible for updating this information.
Tangerine Investment Funds are managed by Tangerine Investment Management Inc. and are only available by opening an Investment Fund Account with Tangerine Investment Funds Limited. These firms are wholly owned subsidiaries of Tangerine Bank. Commissions, trailing commissions, management fees and expenses all may be associated with mutual fund investments. Please read the prospectus before investing. Mutual funds are not guaranteed, their values change frequently and past performance may not be repeated.