What Are the Benefits of Creating a GIC Ladder?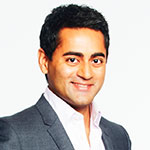 Monday, January 28th, 2019
A "GIC ladder" is a strategy for dividing a lump sum of money between a series of Guaranteed Investment Certificates with staggered maturity dates.
Typically, you'd initially place 1/5th of the lump sum into five GICs of the following terms: 1 year, 2 year, 3 year, 4 year, and 5 year. Each of these is like a "rung" on the ladder.
Every year you'd have one GIC maturing, and you'd immediately take the proceeds and purchase a new 5-year GIC to keep this GIC ladder going for as long as you want.
What Are the Benefits of Creating a GIC Ladder?


Periodic access to at least part of your money


Normally, the longer a GIC term is, the higher the interest rate offered on your money. So a 5-year GIC normally offers a higher interest rate than a 4-year GIC, which normally offers a higher interest rate than a 3-year GIC, and so on.
But one reason why someone may prefer a ladder approach is they may not want to tie up their entire GIC savings for 5 years. They may want the flexibility of accessing at least some money once per year, in case they need it. And if they don't, they can roll it (or some of it) back into the ladder by buying a new 5-year GIC.
Less worrying about the direction of interest rates


Another reason the GIC ladder is popular is that it reduces having to guess where interest rates are going and the frustration of trying to pick the single best term.
For example, if interest rates go up in the future, and all your money is locked into a 5 year GIC at a current, lower rate, you'll be miffed because you'll be earning less than you could be at the current rate. If all your money was put into a 1 year GIC, then you'd be happy, because when it matures, you can then roll it over into a higher interest rate.
But the opposite dynamic is also true if interest rates go down in the future: You'd be happier if your money was in longer term GICs getting the older (higher) rates for longer, and displeased with any money in shorter term GICs, which would be rolling over in the new, lower interest rate environment.
Easier to sleep at night


GIC ladders are often used as a low-cost substitute for the conservative investment allocation of a portfolio. Fixed income investment funds (like bond mutual funds) may still exhibit day-to-day price movements that can bother the most conservative investors when they open their statements. A GIC's value will be as steady as it gets.
Who Are Prime Candidates for GIC Ladders?


A GIC ladder may be worth considering for the following scenarios:
Your time horizon is short to medium
You're an extremely conservative investor
You're more focused on capital preservation than growth
You're looking for a slightly higher return than a bank account with only a modest need for liquidity (ability to access your money)
You're looking to make part of your short-term money less accessible (so that you don't spend it as easily)
As a complement or substitute for other fixed income investments
This article or video (the "Content"), as applicable, is provided by independent third parties that are not affiliated with Tangerine Bank or any of its affiliates. Tangerine Bank and its affiliates neither endorse or approve nor are liable for any third party Content, or investment or financial loss arising from any use of such Content.
The Content is provided for general information and educational purposes only, is not intended to be relied upon as, or provide, personal financial, tax or investment advice and does not take into account the specific objectives, personal, financial, legal or tax situation, or particular circumstances and needs of any specific person. No information contained in the Content constitutes, or should be construed as, a recommendation, offer or solicitation by Tangerine to buy, hold or sell any security, financial product or instrument discussed therein or to follow any particular investment or financial strategy. In making your financial and investment decisions, you will consult with and rely upon your own advisors and will seek your own professional advice regarding the appropriateness of implementing strategies before taking action. Any information, data, opinions, views, advice, recommendations or other content provided by any third party are solely those of such third party and not of Tangerine Bank or its affiliates, and Tangerine Bank and its affiliates accept no liability in respect thereof and do not guarantee the accuracy or reliability of any information in the third party Content. Any information contained in the Content, including information related to interest rates, market conditions, tax rules, and other investment factors, is subject to change without notice, and neither Tangerine Bank nor its affiliates are responsible for updating this information.
Tangerine Investment Funds are managed by Tangerine Investment Management Inc. and are only available by opening an Investment Fund Account with Tangerine Investment Funds Limited. These firms are wholly owned subsidiaries of Tangerine Bank. Commissions, trailing commissions, management fees and expenses all may be associated with mutual fund investments. Please read the prospectus before investing. Mutual funds are not guaranteed, their values change frequently and past performance may not be repeated.