Fraud to look out for in 2023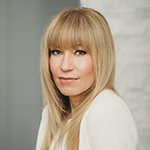 Wednesday, January 11th, 2023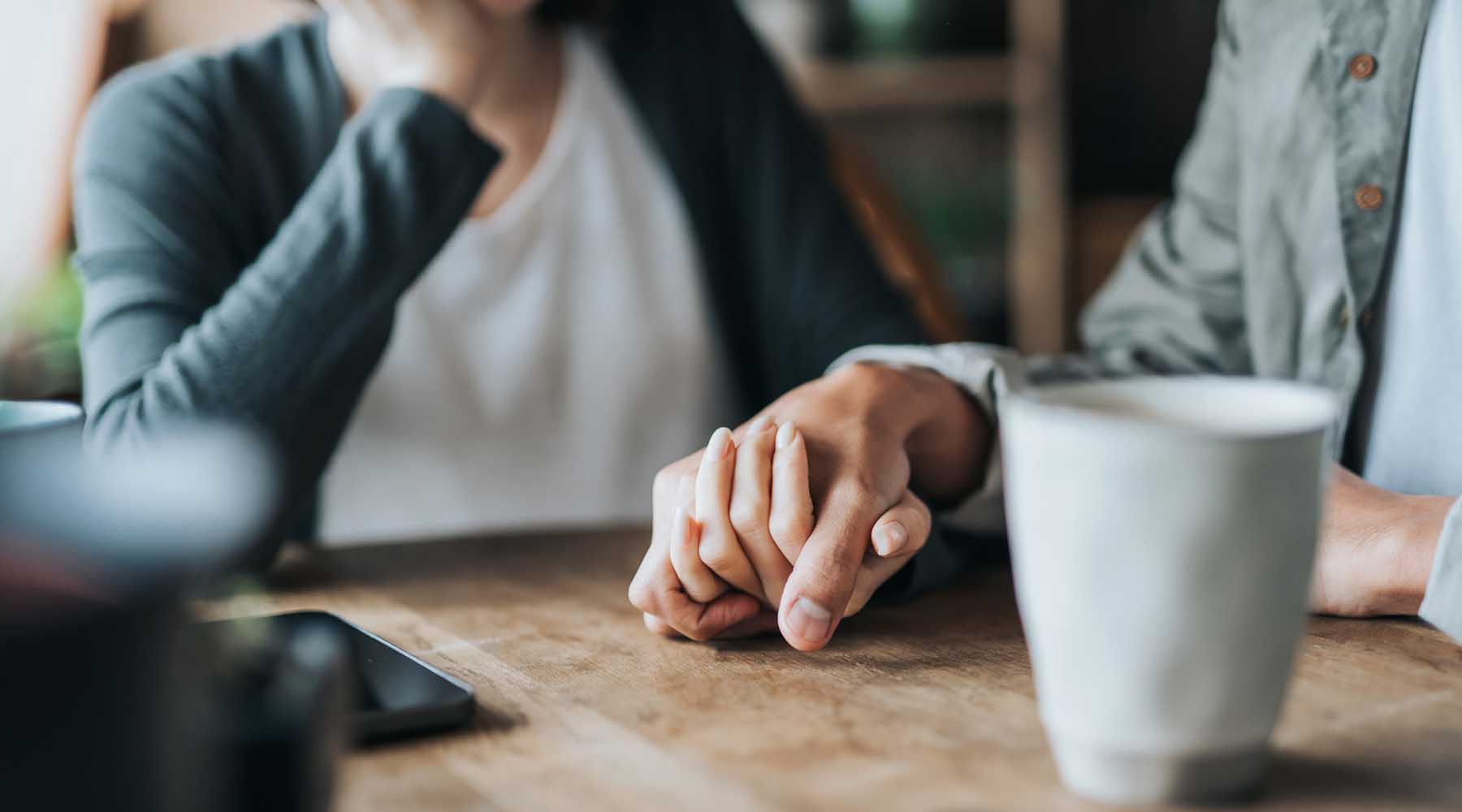 Fraud is big business in Canada. As of September 30, 2022, the Canadian Anti-Fraud Centre (CAFC) reports that there were 68,259 fraud complaints, 43,476 victims of fraud, and $362.7 million lost to fraud in 2022. And while those numbers are shocking on their own, keep in mind that it's estimated only 5% of victims actually report fraud.
You work hard for your money, and we want to help you protect it. This story features various Canadians who were targets of scams. In part because of the shame associated with being defrauded, none of them were comfortable sharing their identities, so the names in this article have been changed. What they went through is real, though, and reading about their experiences can help you learn how to spot the most common fraud schemes in Canada, get scam smart, and avoid becoming another statistic.
1. The Emergency Relief Scam
Grace, from Brampton, Ont., has a huge heart. She's always the one getting the neighbourhood involved in food bank collection drives and was the first to start a fundraiser at work to help people arriving in Canada from the war in Ukraine. After a long day at work, she received a call saying it was from the Government of Canada and urging her to extend her generosity to the victims of Hurricane Fiona.
"The caller ID on my phone said it was from the government and they even gave me their ID number," recounts Grace. "They were asking to confirm my name, address and date of birth, which I thought was odd, but they insisted, for my protection, they needed to confirm my identity. They asked if I could buy some gift cards and to send them to the address they provided. When I went to the grocery store and asked the clerk to buy $500 in gift cards, she alerted me to the fact that this was very likely a scam. I'm so happy she stopped me before I went further."
Lessons to learn from Grace:
Fraudsters use spoofing technology to make it look like they're calling from the government, your utility company, the RCMP and more. Don't trust your screen display. Either don't answer or hang up if you suspect it's a scam.
Never give out personal information to someone calling, texting or emailing This includes your name, address, date of birth, Social Insurance Number and any other personal or financial information. These identifiers can be used to commit identity theft against you.
Scammers count on people's kindness in times of need. Whether it's a flood, war or hurricane, there's always a disaster around the corner, and fraudsters will be looking to capitalize on the misfortunes of others. If you want to make sure your donation is going where it's supposed to go, research the organization first through the Government of Canada's website or Charity Intelligence Canada, or donate to a reputable organization like the Red Cross.
2. The Canada Revenue Agency Scam
Don't you love that feeling when you're doing your laundry and you find an extra $20 in your jeans that you forgot about? What about a text telling you that you have an unclaimed cheque for $2,000 from the Canada Revenue Agency (CRA) waiting for you? How much would that news make your day? That's exactly what happened to Abdul.
"I heard recently that the CRA was notifying millions of people that they had unclaimed cheques waiting for them. I was so excited to receive the text. I actually really needed the money. But as I looked closer at the text, it looked fishy to me. I headed over to my account on the CRA website, as I heard that they list if you have money owed to you or not. When I logged in, I found out that I wasn't owed anything and I'm really happy I didn't click that link!"
There's at least a kernel of truth here. You may in fact have an uncashed refund cheque. You can find out for sure simply by logging into your CRA account.
Lessons learned from Abdul:
He absolutely did the right thing! Never click a link, attachment or request for your personal information to get unclaimed money or any other offer. This could give a hacker access to your computer, contacts, and potentially your personal information. If you're unsure whether the message is legit, go to the organization's website yourself (not by clicking the link provided) or call the organization.
The CRA will never call, email or text you notice of a refund. Your provincial government, municipal government and financial institution won't either. Legitimate notifications come in the mail. When in doubt, call them directly.
3. Phishing scams
It was 5:45 p.m. on a Friday before a long weekend filled with fun family plans when Joyce got an email from her bank saying that her account was going to be locked down.
"I just about freaked! My heart sank. I couldn't have my accounts shut down. I had a weekend of activities planned with my partner and the kids. Why would they send an email like that? I of course acted fast and did as they told me. In hindsight, the website seemed a little odd, because I usually have my bank card saved on my browser, but I only had until 6 p.m. to get this corrected. I panicked. I'm scared now because I know it was a fake website and I don't know what information they have or what I should do!"
Lessons to learn from Joyce:
Scammers are super sophisticated today, so don't blame yourself if you fall prey. It can literally happen to anyone. The fraudsters used a time crunch and a long weekend to scare Joyce into clicking their request. If she worried about being locked out, the best action would have been to go directly to the bank's website to log in (not using the link provided) or to call them. But who can blame Joyce?
Now Joyce needs to act quickly to do any damage control before the fraudsters use her information to apply for credit in her name, open accounts, try to file her taxes to get her tax refund or more.
Joyce should immediately contact all of her financial institutions and let them know that she accidently gave her personal and financial details to a would-be fraudster and get advice on the best next steps to take. It's always a good idea for her to immediately change all of her online passwords and PINs. She should also notify Equifax and TransUnion – the two credit bureaus in Canada – that she's a potential victim of fraud. They'll both put fraud alerts on her file to protect her from someone applying for credit in her name.
It's rare these days that you hear of someone robbing a bank like we often see in the movies. But that doesn't mean the crooks went away. Now they try to conduct robberies remotely, and they may not even live in our country.
The most important lesson in protecting yourself from fraud is to pause when being asked for any personal or financial information. Don't be afraid to say no and, when in doubt, go old school and make a phone call before clicking a link or opening an attachment.
This article or video (the "Content"), as applicable, is provided by independent third parties that are not affiliated with Tangerine Bank or any of its affiliates. Tangerine Bank and its affiliates neither endorse or approve nor are liable for any third party Content, or investment or financial loss arising from any use of such Content.
The Content is provided for general information and educational purposes only, is not intended to be relied upon as, or provide, personal financial, tax or investment advice and does not take into account the specific objectives, personal, financial, legal or tax situation, or particular circumstances and needs of any specific person. No information contained in the Content constitutes, or should be construed as, a recommendation, offer or solicitation by Tangerine to buy, hold or sell any security, financial product or instrument discussed therein or to follow any particular investment or financial strategy. In making your financial and investment decisions, you will consult with and rely upon your own advisors and will seek your own professional advice regarding the appropriateness of implementing strategies before taking action. Any information, data, opinions, views, advice, recommendations or other content provided by any third party are solely those of such third party and not of Tangerine Bank or its affiliates, and Tangerine Bank and its affiliates accept no liability in respect thereof and do not guarantee the accuracy or reliability of any information in the third party Content. Any information contained in the Content, including information related to interest rates, market conditions, tax rules, and other investment factors, is subject to change without notice, and neither Tangerine Bank nor its affiliates are responsible for updating this information.
Tangerine Investment Funds are managed by Tangerine Investment Management Inc. and are only available by opening an Investment Fund Account with Tangerine Investment Funds Limited. These firms are wholly owned subsidiaries of Tangerine Bank. Commissions, trailing commissions, management fees and expenses all may be associated with mutual fund investments. Please read the prospectus before investing. Mutual funds are not guaranteed, their values change frequently and past performance may not be repeated.