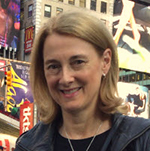 Brenda Spiering
Brenda Spiering is a digital content strategist, former financial journalist and the founding editor of several corporate personal finance blogs. She's dedicated to helping people make smart money decisions. Follow her on Twitter @BrendaSpiering.
5 Things You May Not Know About Gift Cards
Think giving gift cards this holiday season will be viewed as taking the easy way out? Think again. According to GiftCards.com, the U.S. National Retail Federation reports they've become the number one requested present eleven years in a row. I was at a party recently where a friend brought a gift for her nine-year-old nephew....