Money Rules - Automate your smart money habits
Money Rules are creative and effortless ways to move, manage and save your money without even thinking about it. You can set up a Money Rule to move some money to your Savings Account with every purchase you make on a spending habit like coffee. Or top up your Account when the balance dips below a certain amount. Little decisions that take care of themselves.
---
---
Here's a play-by-play on creating your Money Rules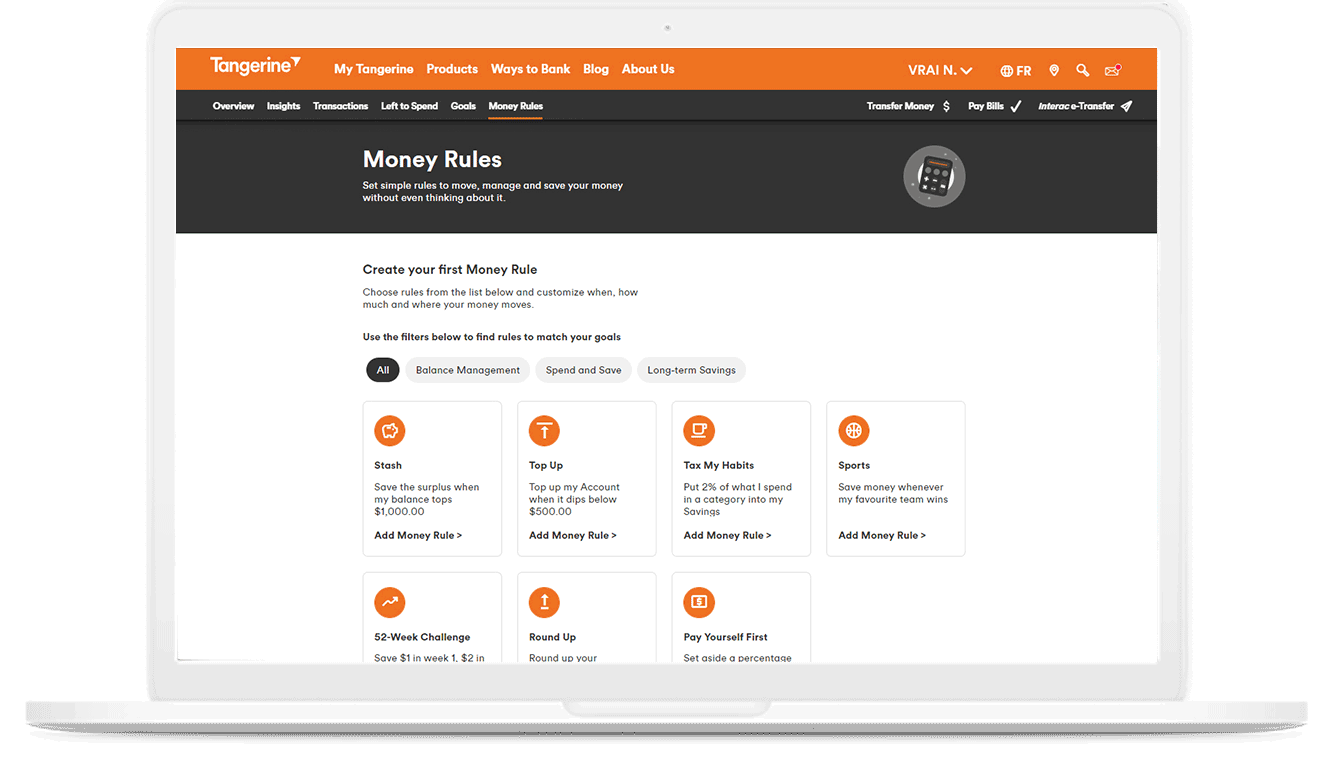 Getting started is simple
To get started, when you're logged in, go to 'Money Rules' near the top of the screen and then choose which one you'd like to explore to help you move, manage and save your money.
---
Check out these helpful articles
Legal Stuff
*Money Management tool illustrations are for demonstration purposes only and should not be relied upon as financial or other advice.