Home Equity Line of Credit
A Tangerine Home Equity Line of Credit can help you borrow at a low interest rate using the equity you've built in your home.
Key Features of a Home Equity Line of Credit
24/7 online access
Withdraw funds, make payments and completely pay off your balance at any time.
A great rate
Currently footnote *, the interest rate is set at 0.50% above Tangerine Prime, which means you can benefit from low interest-only minimum payments every month.
Our Fixed Payback Plan
Set regular fixed payments to help you pay off the principal amount sooner (and save you interest over time).
Always there, if you need it
You can pay off the loan at any time and use it again without having to re-apply, provide documents, or pay fees.
---
Wondering if a Home Equity Line of Credit makes sense for you?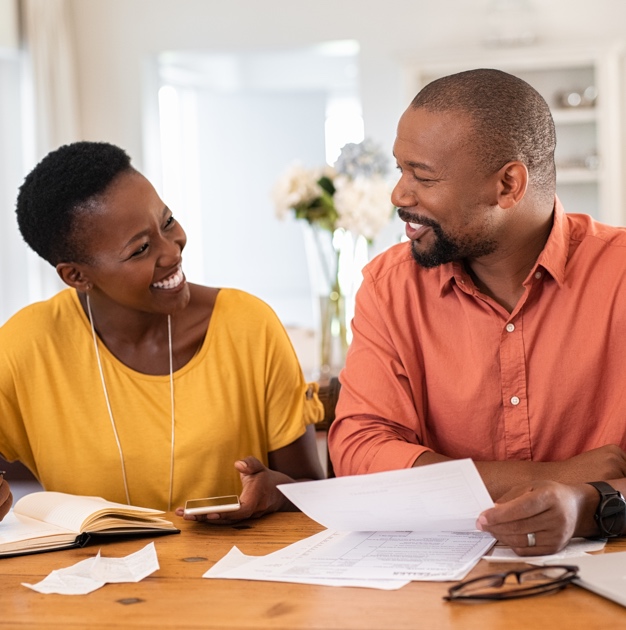 So you need to borrow a big chunk of money? A Home Equity Line of Credit might be right for you if...
You want to tap into your equity in your home without breaking your mortgage and paying a penalty, or increasing your interest rate
You want to borrow at a low interest rate
You have a plan in place to pay back the loan
What a Home Equity Line of Credit could be helpful for
Debt consolidation: consolidate your high interest debts to a lower interest rate and reduce your monthly payments
A home renovation: financing renovations that could potentially add to the value of your home
An emergency fund: building your savings for an emergency fund is ideal, but sometimes you need more money to cover a large, unexpected expense
Keeping you financially afloat: when you're facing a temporary financial situation and need help to cover expenses without taking on higher interest debt
Some important things to consider
Avoid tapping into your home equity for unnecessary personal expenses, like day-to-day spending, vacations or shopping trips
If you're going to take on any debt, you'll want to make sure you have a plan to pay it back
Determine if your decision to borrow will help improve your finances in the long run or not
Check out these helpful articles
footnote *Annual interest is calculated semi-annually, not in advance. All mortgage and Home Equity Line of Credit applications are subject to meeting Tangerine Bank's standard credit criteria, residential mortgage standards and maximum permitted loan amounts. Conditions may apply. Interest rates are provided for information purposes only and are subject to change at any time without notice. The interest rate on your Tangerine Home Equity Line of Credit is set out in your Home Equity Line of Credit Agreement and is expressed as a variable interest rate per year equal to the Tangerine Prime Rate plus or minus an adjustment factor and will vary automatically when Tangerine's Prime Rate changes. As of , the Tangerine Prime Rate is . "Prime Rate" is the prime lending rate published from time to time by Tangerine and is subject to change without notice.