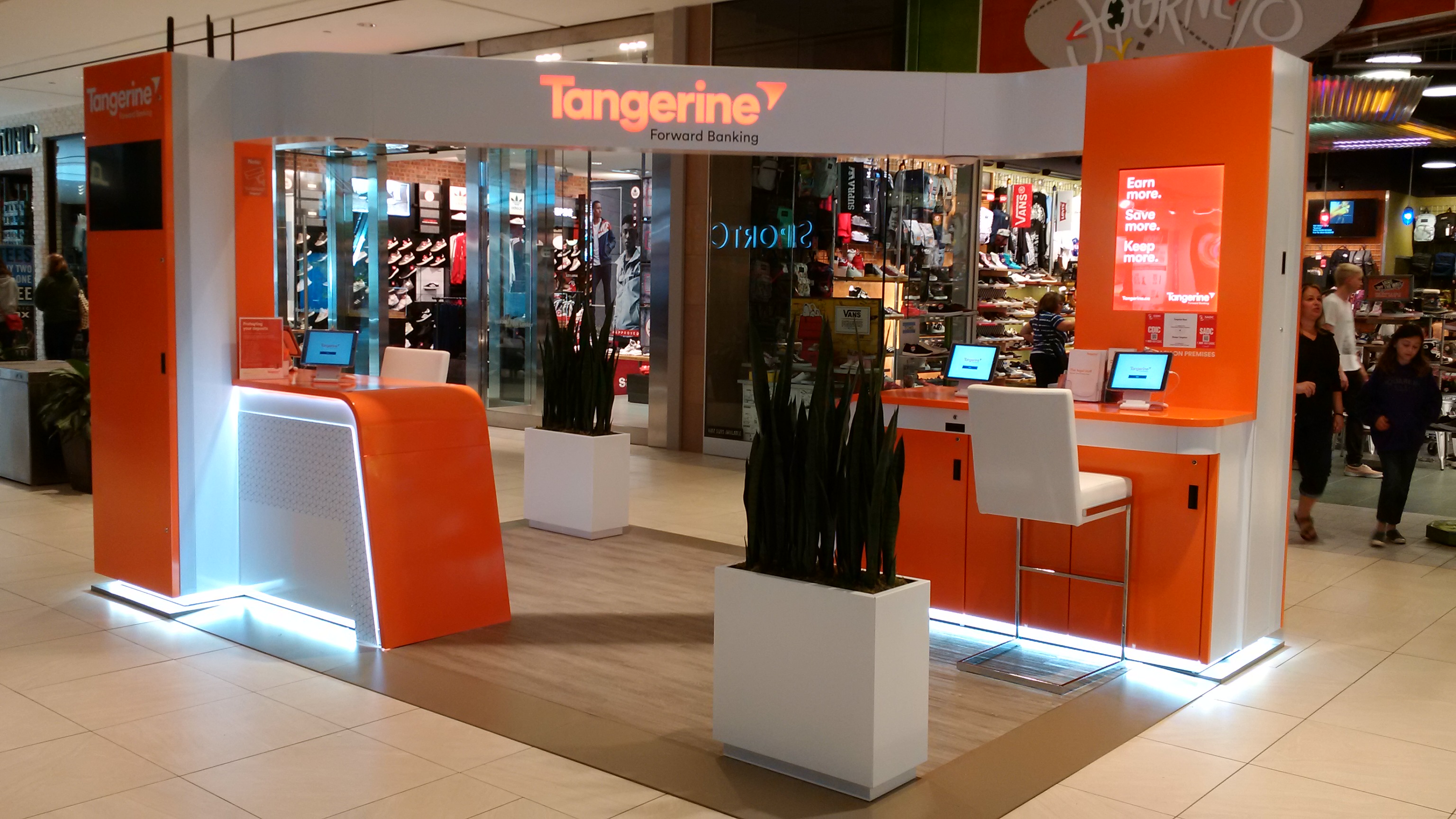 Want to become a Client? Visit our Victoria Kiosk today
You can sign up for your first Tangerine Chequing Account, Savings Account, RSP Savings Account or Tax-Free Savings Account at this Kiosk without needing a cheque from another bank. All that's needed is a valid Social Insurance Number, an email address and a valid government issued photo ID (Canadian Driver's Licence, Canadian Passport, Provincial Photo ID, Canadian Certificate of Indian Status, Canadian Permanent Resident Card). You can also apply for the Tangerine Money-Back Credit Card at this Kiosk.
Address
The Bay Centre
1150 Douglas St
Victoria, BC V8W 3M9
Get directions
Hours of operation
Monday - Wednesday: 10:00 am - 6:00 pm
Thursday - Friday: 10:00 am – 9:00 pm
Saturday: 10:00 am – 6:00 pm
Sunday: 11:00 am - 6:00 pm
Special hours
Sunday July 1st, 2018: 10AM – 6PM
Parking
You'll find this Kiosk located near the Hudson's Bay.