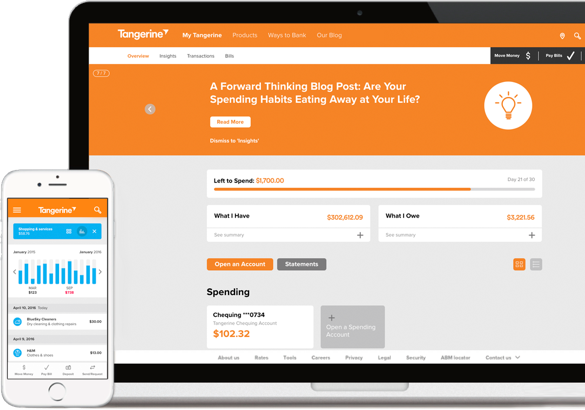 Categorize Your Transactions
Your transactions are categorized and summarized, giving you a snapshot to help you understand your financial habits and behaviours. You can edit these at any time to accurately capture your spending.
Helpful Pointers and Insights
View and act on Insights – a feature that gives you helpful, relevant and timely information as it relates to your banking.
Online and Mobile Banking Security
Safely bank online and on your mobile device, knowing that we use state-of-the-art security technology. All information you share with us is held in the strictest confidence and is compliant with privacy standards required of all major Canadian financial institutions.
Security Guarantee